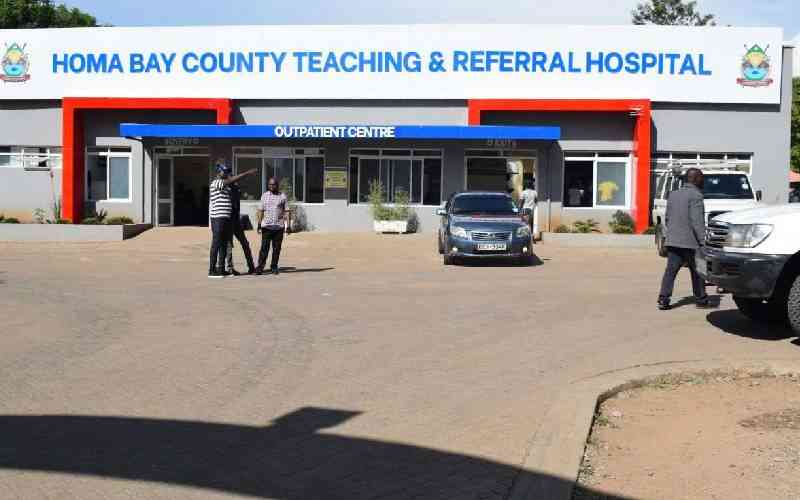 Police in Homa Bay are investigating an incident where a 17-year girl was allegedly gang raped and acid poured on her genitalia.
Sub County Children's officer Joseph Otieno said they have received the matter and in collaboration with police, they have launched a man hunt to bring the culprits to book.
The teenager is recuperating at the County Referral Hospital.
Preliminary investigations indicate the victim was abused by a gang of six men. She is said to have been on her way home from Homa Bay town when she met her abusers.
Trouble begun when one of the men falsely accused her of owing him money. When he defended herself against the claim, the man got hold of her, wrestled her down before calling his friends who gripped her the ground.
Her efforts to raise an alarm were futile as her abusers masked her mouth warning that they would kill her if she made any noise.
As if that was not enough, the gang poured acid on her private parts, put her on a motorbike and drove her to a nearby estate where they dumped her on a lonely road.
The victim was rescued by a good Samaritan who took her to hospital.
Medical reports further indicate she sustained injuries on her limbs after landing in a ditch where she was dumped.
Her mother said her daughter left home without informing anybody of where she was going.
" For two weeks now, we have been looking for her because we didn't know where she had gone to. Although I am grateful to find her, it is unfortunate she is in the hospital," the mother said.
She decried the pain her daughter is undergoing.
"They nearly killed my daughter because they ended up burning her genitals with acid," she said.called on security agencies in the area to arrest the suspects to enable her daughter to get justice.
Related Topics