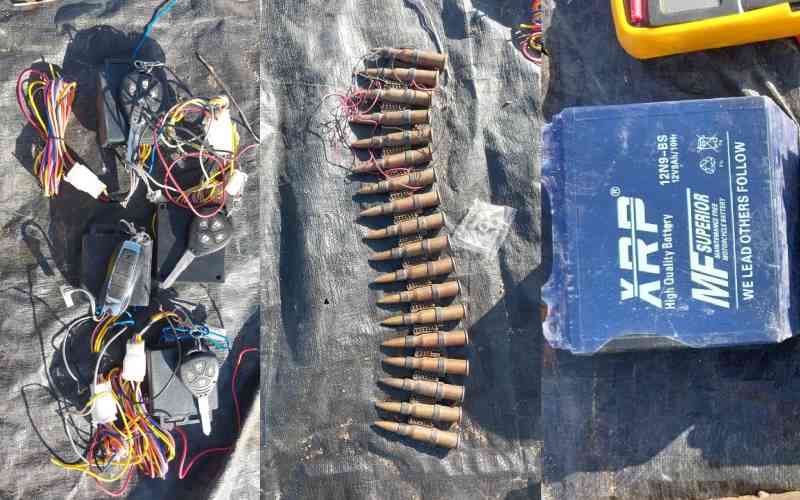 Five suspected Al Shabaab members have been killed and several others injured by security personnel who raided their camp in Garissa County on Monday evening.
According to police, the camp is an Improvised Explosive Device (IED) logistics camp located in the Harbole-Fafi area, within the county.
Authorities say that they received a tip-off from members of the public about the presence of IED teams in the area.
Upon accessing the location, the officers found the militants hiding in the bushes which resulted in a fierce gunfight.
The special forces got aerial support from the Kenya Defence Forces (KDF) to repulse the militants, leading to the deaths of five suspected members while others fled with injuries.
During the raid, a consignment of IED-making materials was recovered including batteries, copper wires, pliers, rounds of ammunition, a voltmeter, adhesives, nails and metallic fragments, fuel oil, and fertilizer.
Also among the recoveries is a wooden walking stick with an inscription characteristic of those of the senior ranking members of the militant group which is believed to have belonged to one of those killed.
Assorted medicines assessed to be used by the militants were also recovered.
Police believe IEDs made at the base were being planted along the main supply routes within Garissa and the neighboring county of Lamu which has recently experienced an increase in IED attacks targeting civilians and security officers.
Related Topics