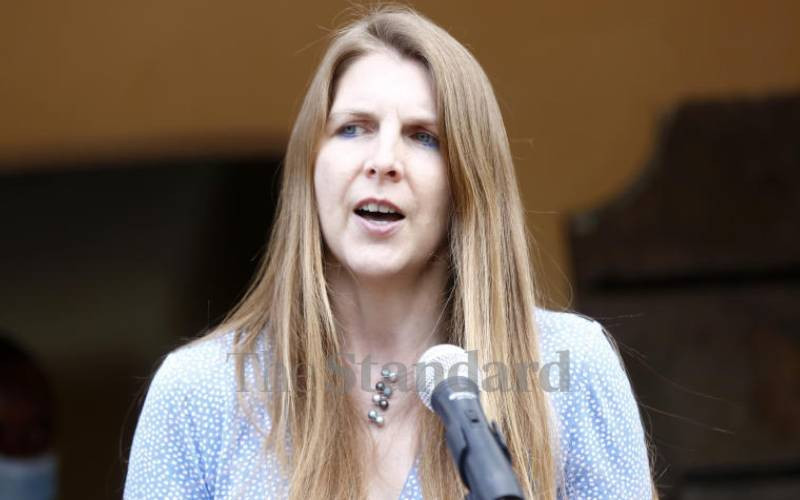 Kenyans seeking to travel to Britain can now get visas in 15 days as the UK government starts printing visas in Nairobi.
The British High Commissioner to Kenya, Jane Marriott, said printing of UK visas will now be done in Nairobi to ease delays.
"For a long time the visas were printed in Pretoria and that would sometimes cause a delay in getting those visas particularly dependent on flights or some couriers but we can now print in Kenya," Marriott said during the launch of the upgraded TLSContact Visa Application Centre in Nairobi.
The High Commissioner said about 40,000 Kenyans visit the UK each year and that the new development at the application centre will not only benefit the Kenyans travelling to the UK but the whole East Africa region.
Regional centre
"Nairobi is also a regional centre for printing visas for the whole of East Africa. Kenya is living up to its reputation as being a hub, and a leader within the region. Those applying from Tanzania, Somali, Uganda, and Ethiopia [will have] the visas printed in Nairobi," she added.
According to Marriot, before the Covid-19 pandemic, there were 191,000 UK visitors coming to Kenya and about 152,00 guests in 2021.
About 162,000 Kenyans live in the UK, many of whom are students and nurses.
Further, Ms Marriott who was in the company of Dominique Hardy, the UK Visas and Immigration's (UKVI) Head of Visit Visas and International Network, also launched the Super Priority Visa service in Nairobi.
The new service will enable customers purchasing the service to get a decision on their application within 24 hours.
"This will be particularly helpful to the people who have regular business commitments between the UK and Kenya but also may have emergency travel," said Hardy.
The centre also has an option for Priority Visa Service that takes up to five working days to be processed. Hardy encouraged customers to still apply early in the run-up to the British Summer Peak period.
New opportunity
"This represents a huge new opportunity to see more people linked between the UK and Kenya. We expect a very busy year so we are encouraging the timely application of UK visas possibly three months in advance of travel," she added.
Ambassador Josphat Maikara from the Ministry of Foreign Affairs lauded the expansion of the application centre noting that it will reduce the waiting period.
Related Topics