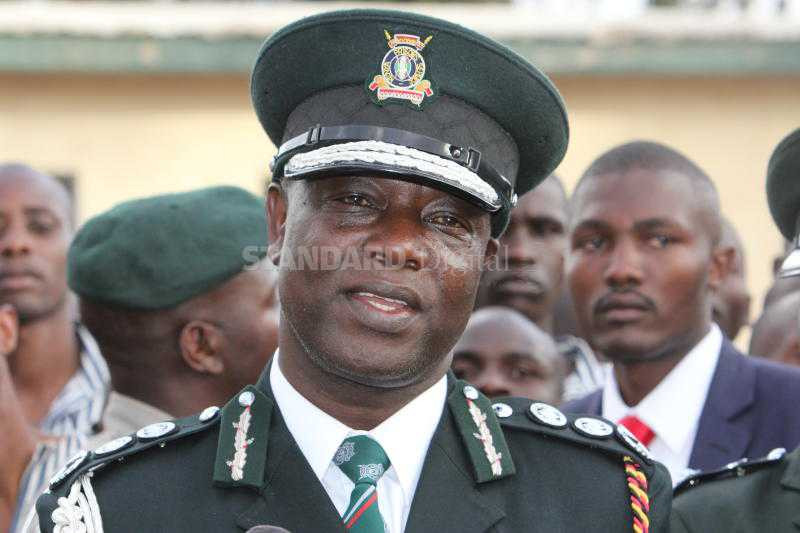 The former Commissioner-General for Prisons Isaiah Osugo has died.
The family spokesperson Boniface Kangere told The Standard that Osugo died on Monday, January 9 at the Nairobi Hospital, where he was undergoing treatment.
Osugo had been at the hospital's Intensive Care Unit for one week.
Osugo served as the prisons boss between 2008 and 2019.
Before his stint at the helm of prisons administration, Osugo served as the Nairobi Provincial Criminal Investigations Officer.
Related Topics