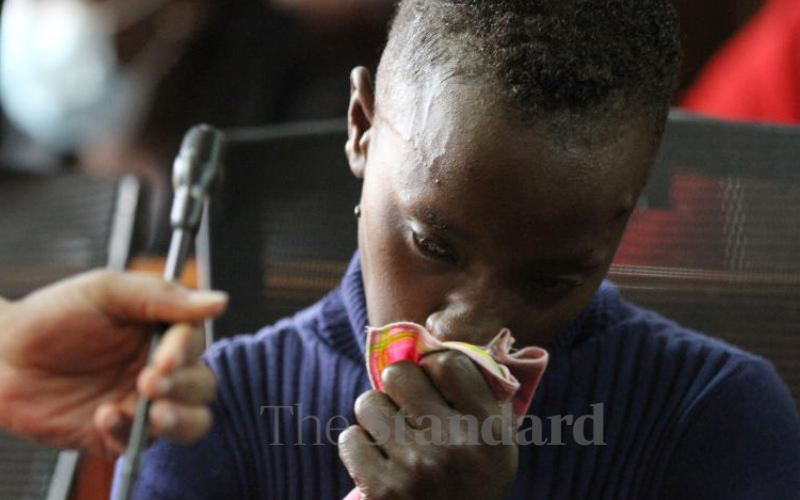 The Senate Health Committee Monday heard that Baby Travis Maina stayed with a fork hoe lodged in his head for 14 hours before being attended to at Kenyatta hospital.
The baby died on October 11.
Travis's mother Judy Muthoni and aunt Lucy Wambui narrated the ordeal that the family endured at the hands of medics in two public hospitals in a span of 24 hours.
They appeared before committee chairman Jackson Mandago and four other senators.
Mr Mandago, speaking during a sitting at Parliament Buildings in Nairobi Monday, said they will meet with the management of KNH and Thika Level Five Hospital next week to shed more light on what led to the baby's death.
"We are concerned that Baby Travis Maina was kept for a very long time before receiving the necessary medical attention. We will want to know whether Kenyatta National Hospital and Thika Level Five Hospital were negligent," he said.
The Uasin Gishu Senator said they are determined to put an end to medical negligence in public facilities because many Kenyans are suffering as a result of being denied medical care.
Committee vice chairperson Mariam Omar (Nominated) committed to ensuring Kenyans have access to necessary medical care in public facilities without being turned away due to a lack of funds.
Nominated Senator Raphael Chimera said medical personnel in public facilities have a tendency to skip work and work in private clinics.
"A Level Five Hospital should have an Intensive Care Unit and a neurosurgeon, so negligence from the county health facility should be investigated," she said.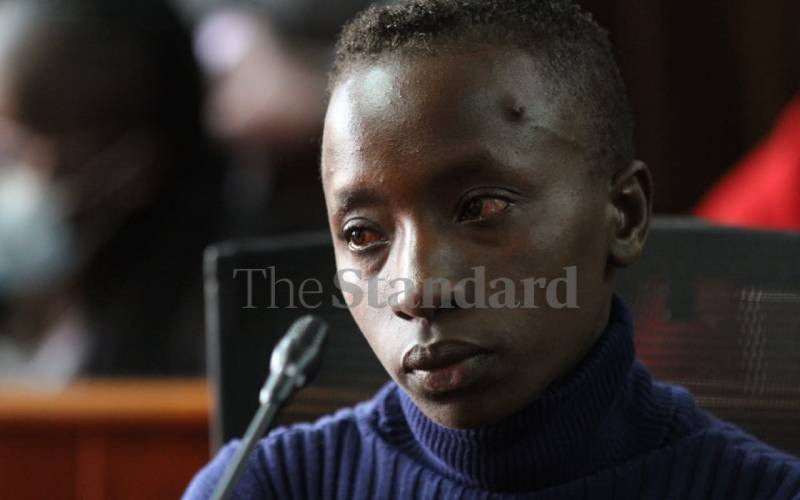 Kiambu Senator Karungo Thang'wa requested that the committee investigate whether due process was followed and why Baby Travis, whose case was an emergency, was left unattended for several hours.
"We want to know whether the two facilities did what they were supposed to do because they appear to have failed," Thang'wa said.
Muthoni described how they rushed the baby to a local dispensary where he received first aid before being rushed to Thika Level Five Hospital, where he underwent a head scan and was put on a drip before being ferried to KNH by an ambulance.
Muthoni told the committee they arrived at Thika hospital around 4pm and spent about an hour there before being rushed to KNH by ambulance around 5pm, arriving at the facility at 6pm.
"We were asked to pay Sh1,260 for admission, then went to Room 4 where a medical officer told us we needed to pay Sh20,500 before Travis could be seen. We requested treatment for my son first," she explained.
Wambui said they did not receive the necessary medical attention at KNH, where they watched helplessly as the baby's life ebbed away because they were not allowed to feed or give him water.
She told the committee that a medical officer who had observed baby Travis that evening told them they would consult before making a decision, but he did not return until around 8 a.m. the next day.
"The medical officer who had observed baby Travis came in around 8 a.m. and told us the baby was supposed to go to theatre only to be taken in around 1 p.m., when we inquired why they kept us for so long, they told us they were attending to an emergency," Wambui explained.
The two women believe that if the baby had been treated on the same day they arrived at the hospital, he might have lived.
Related Topics