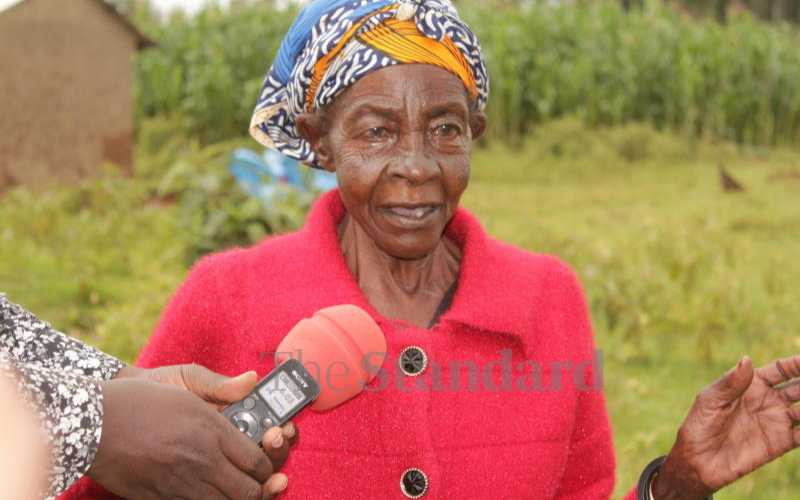 Kamoret villagers in Kamagut location, Uasin Gishu County, are excited by how their son is almost the president.
President-elect William Ruto was born there on December 21, 1966.
He was brought up in Kamoret before the family moved to Sugoi, also in Uasin Gishu, where he has put up a magnificent residence on land he bought before he was elected Eldoret North MP in 1997.
Kamoret and Sugoi villagers are about five kilometres apart and home to peasant farmers.
Kamoret which is near the Kenya Defense Forces Recruits College in Kamagut is where Ruto lived when he was a chicken seller in the 1980s before later working at a dairy farm.
It is located near Sambut shopping centre, where he held his inaugural rally and declaration to run for the Eldoret North seat in 1997. He beat then powerful politician Reuben Chesire in the election and has never lost any election since then.
His Sugoi home is near two sleepy shopping centres - Kosachei and Sugoi.
He started his education at Kamgut Primary school in 1991. His nursery school teachers describe Ruto as a fast learner, while his classmates say he was a humble and brilliant student who was a flawless debater.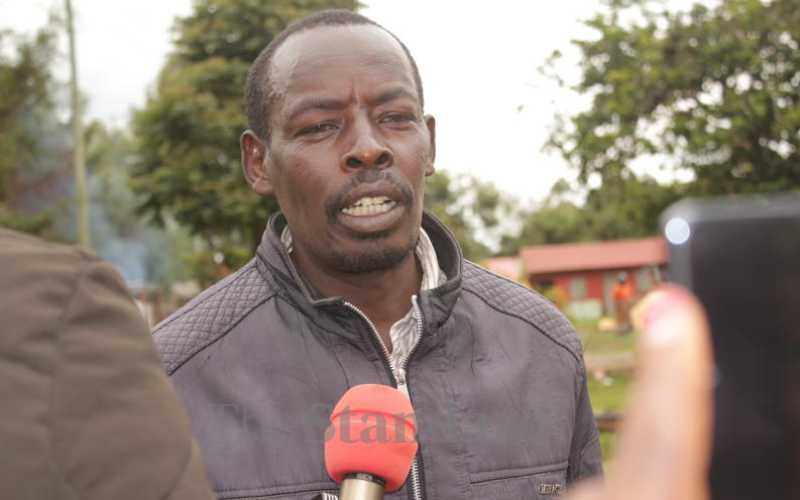 Villagers, on the other hand, describe Ruto as a simple village boy who went to school barefoot, and after completing his undergraduate studies at the University of Nairobi, returned to Kamagut as a powerful Youth for Kanu member and a vigorous campaigner for President Daniel arap Moi.
Dr Ruto's childhood friend Clement Kosgei who came to the limelight in 2016 after the President-elect publicly identified him in the presence of outgoing President Uhuru Kenyatta during the burial of his younger brother Harrison Ruto, said the man who was declared winner of the 2022 Presidential election on Monday is simple and remembers all of his friends, and listens to them whenever he comes to Kamagut.
"I was born in Kamagu and went to Kamagut Primary School from 1971. That's where I met Ruto at the nursery school. I later joined Kaptel High School and Ruto went to Wareng," he recalls.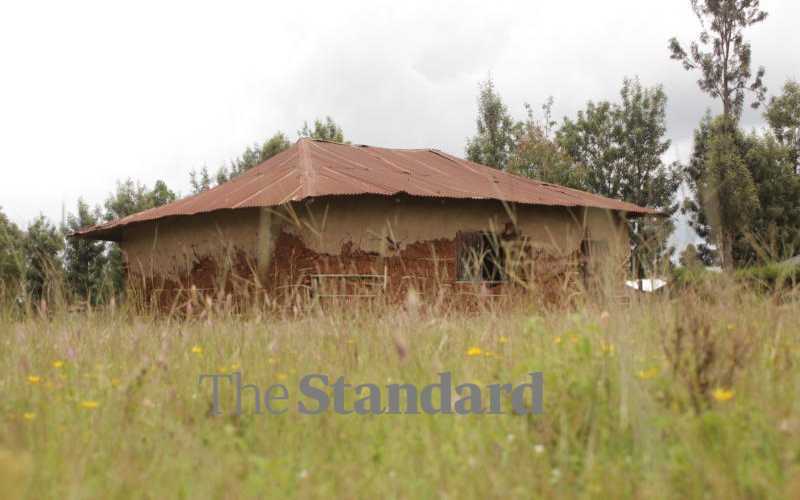 He continued: "Ruto and I would look after sheep, go out in search of wild fruits and play football in the afternoons after school. Ruto is a prayerful person and his prayers were answered."
Kosgei addresses Ruto by his middle name Kipchirchir.
"To me, Ruto is an ordinary person. I normally call him by his name. I forget to address him by titles such as "YourExcellency and Honorable. It is just a miracle to us as villagers that he has been declared President-elect. We once met at our local chicken auction in Kamagut in December and he bought 40 hens because of our friendship. I bought him two hens in appreciation," Mr Kosgei says.
According to Esther Cherobon, Ruto's neighbour and former classmate, the President-elect often emerged top in examinations in Kamagut Primary School.
Dr Ruto's father Daniel Cheruiyot, Ms Cherobon says, was among the founders of the local Kamagut AIC Church.
"Ruto was an excellent debater during school debates. He displayed an extraordinary command of the English language. We admired his English and he was made a debate prefect. We didn't know that his oratory skills would make him a leader," Ms Cherobon, a nurse, says.
Ms Cherobon recalls, like other children in the village, Ruto wore no shoes and had to engage in casual labour to buy sandals to wear to church every Sunday.
She recalls after high school, Ruto was hired as a clerk at a dairy farm belonging to prominent politician Paul Boit.
"I can recall the days when Ruto was employed as a clerk at Paul Boit's dairy farm and had to borrow a bicycle from my father because he was required to be at the farm every morning," she adds.
Another villager, Wilson Melly, says Dr Ruto invited former President Moi to Kamagut when he was an assistant minister.
Mr Melly says Ruto's star rose after the 1992 elections.
"We are proud of him as Kenyans and as a village. During his visit to Kamagut Primary School with Mzee Moi, the former head of state was given a cow as a present, but Moi didn't take the cow and instead donated it to the school," Mr Melly recalls.
Eudiah Jebet, 74, who taught Ruto at Kamagut Nursery School in 1991 says she taught him how to write on the floor because books were expensive.
Jebet, who lives about a kilometre and half away from Ruto's parental home, says Ruto was a fast learner who would ask questions in class.
She says, together with another former nursery school teacher Paulina Korir, they taught the same children at the Sunday school.
"Ruto had a sharp memory. I was impressed by his love for the Bible. I am happy he quotes the Bible all the time because we laid the foundation."
She said: "I was anxious after the announcement of the election results because I have no radio and TV. My children took me to Sambut trading centre, where I watched the tallying and declaration. I had to return home before the announcement. I later learnt he was declared the winner."
Ms Korir who also taught Ruto in Kamagut has kept a photo she took with her former student in May 2007 when he visited the school as area MP and minister in the Grand Coalition government.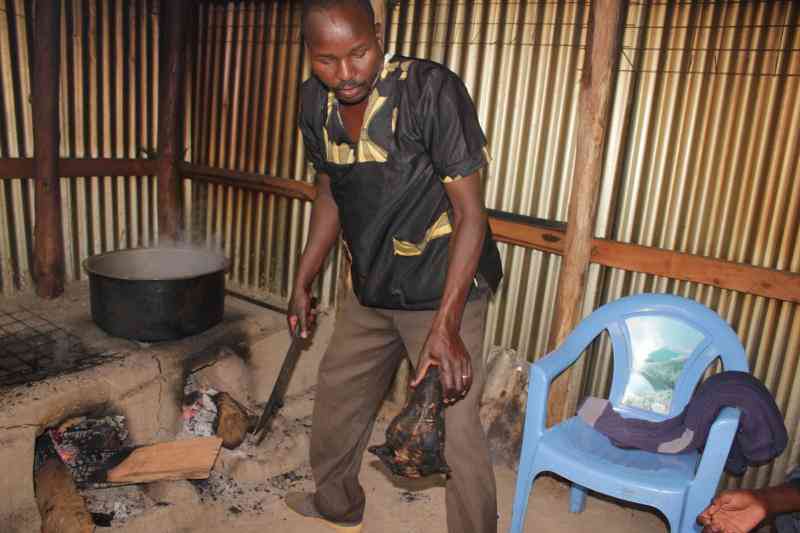 "When he toured the school in 2007, I reminded him of his nursery school days. Ruto said the mud-walled nursery school should not be destroyed to build a modern one because it is part of history. It is still intact. I didn't imagine he would one day be the President, but he had good leadership qualities," Ms Korir, who lives in the nearby Ainapngetik village says.
Ruto's neighbour in Sugoi, John Kipkemboi, says the president-elect earned admiration from locals since his days as YK 92 political mobiliser.
When Ruto was elected MP, Mr Kipkemboi says, he ensured that he invited all his neighbours and a big number of constituents to his home on Christmas Eve, a move, he says, made him popular.
"Ruto has remained generous since the days of his youth, and that is why his neighbours are proud of him. He has never despised us, despite being a wealthy man. To us, he is just William, our neighbour," says Kipkemboi.
Related Topics