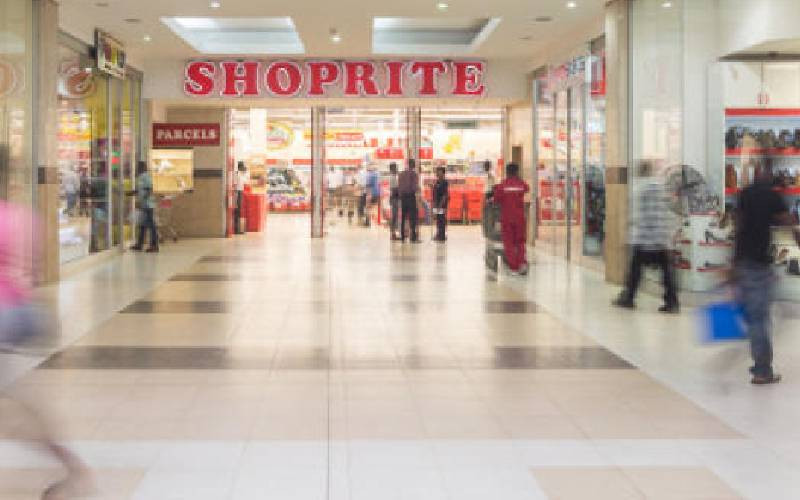 Game, a South African retail chain owned by Massmart, a subsidiary of the US supermarket giant, Walmart, has closed shop in Kenya after failing to get a buyer for its three stores. I have visited one of their outlets in Garden City, off the Thika superhighway.
Shoprite, another South African chain closed shop too after two years in Kenya.
Choppies, yet another supermarket with a home in southern Africa (Botswana) closed too, and so did Castle Breweries two decades ago.
There could be other South African firms that have closed shop silently.
Why should South African firms find it so hard to crack the Kenyan market when South Africans have a long and deep connection to Kenya? They farmed in the white highlands from around 1900. The Great Trek had ended in Kenya before reversing just before independence.
Afrikaans (Boers) had built churches and schools in Kenya. And lots of them are buried in Kenya. I have visited a cemetery in Nyahururu that has lots of South African names.
The Kenya Gazette has voters' names such as De Merwe, Van Straaten, Kruger, De Wet, Van Blerk, Botha, Joboult, Odendaal among others. I also found South Africans at the Commonwealth Graves in Taita-Taveta.
South Africans helped fight Germans in World War I and trained in Kenya during World War II. Plane wrecks in Mt Kenya and Aberdares are a testimony to their lasting contribution to war efforts.
Why has South Africa not leveraged this history like other countries? The UK has leveraged historical connections to do business in Kenya. South Africa should do better, we are on the same continent and talk English!
Based on my visit to South Africa, observations and talking to some Kenyans who have worked for South African firms, I can offer a few explanations for this paradox.
One, South Africa is a first-world in a third-world continent. My visit to South Africa, particularly Western Cape, convinced me.
This could be part of the problem: they view the Kenyan market through first-world eyes.
When I visited Shoprite after it opened in Kenya, I told someone there was too much 'sophistication'.
Kenyans are sophisticated but like being down to earth and a bit 'chaotic'. Game and Shoprite were positioned way above the average Kenyan. They targeted an elusive upper and middle class.
The location of these outlets in prime locations alienated average Kenyans too.
Which Game or Shoprite outlet could be easily accessed by hustlers who hop into matatus after shopping? Malls around Nairobi and its environs were after that elusive middle and upper class.
Check their occupancy rates.
But Castle Breweries almost got it right with "buy one get two". It was threatening the East African Breweries Ltd (EABL) market. It seems a boardroom deal was reached to keep Kenya for EABL and Castle Breweries for Tanzania.
Two, names matter. My hunch tells me if Game traded as Walmart it could have been a rolling success. Why did the owners fail to see what I think is common sense?
Kenyans love anything American, their music, movies and even children's names. On a school register in Kenya, names like Beyoncé, Angelina Jolie, and Holyfield, among others are common. Who would not want to shop at Walmart and show off?
Local brands
Three, to succeed in the Kenya market, you either have to be rook (local) or global. The Kenyan retail sector is unique, local brands from Naivas to Quickmatt are doing so well.
They understand us better. Recall a Kenyan outlet offering "mbuzi" during Christmas? What would a foreign outlet offer?
The success of Safaricom can be explained by ­­their local focus, from adverts to tariff names and M-Pesa.
Lots of politicians who failed to win in this year's polls were accused of "kizungu mingi'" another slang for too much sophistication. Global chains such as Carrefour are doing well because of their association with class and understanding of our minds.
We love bargains and low prices. By putting signs like 'Buy Kenya Build Kenya', they have slowly won our hearts.
Four, in Kenya, a harsh employer is called kaburu - the local name for a Boer, a South African farmer. Could that history be the source of resentment for South African employers and their firms?
Five, could the owners of South African firms be reluctant to let locals manage their businesses, leading to overcontrol and losing touch with reality?
Interestingly, foreign banks have found the going tough, probably for the same reason. Noted the biggest banks in Kenya are local?
Banks and supermarkets are in the service sector with lots of interaction.
You need to know and understand the customer; his needs, fears, and even dreams. And the Kenyan customer is peculiar, to quote Michael Joseph, the founder of Safaricom. Mr Joseph simply understood the Kenyan mind, and success followed.
Six, might Kenyans feel South Africans are too local and ordinary and there is nothing cool about that country? Who boasts of visiting South Africa like the US or Europe?
Finally, South Africans could learn from Nigerians, who started by endearing themselves to us through movies, churches and marrying our girls. Next, they started buying our banks. The Chinese built big projects that we see every day. Nigerians learned from Britons and Americans who won our minds through religion, education and movies.
What really connects us to South Africa? Their low-lying fruit is history. In my village there is a tombstone with the inscription; "Anna Maria Cornelia Crous; born 1886-died 1940." She was South African.
Old houses built by South Africans dot the white highlands and their owners and their progeny would probably love reconnecting with their former homes. Can we start there?
Related Topics