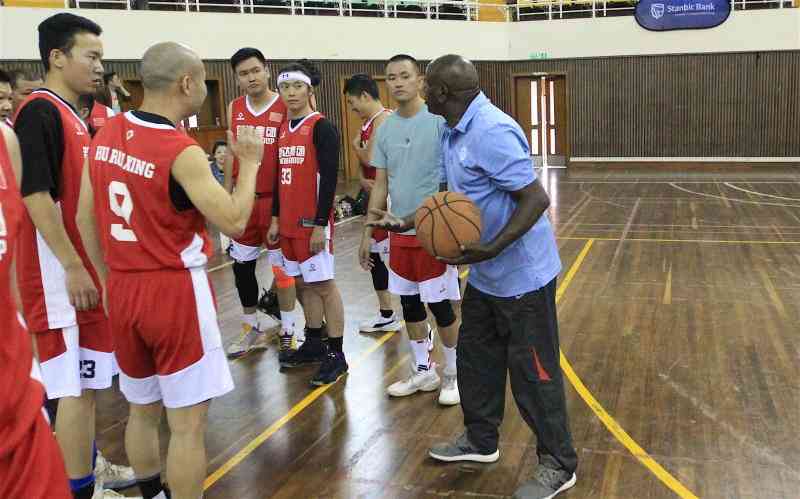 Xin Da beat Kenya China Tours 92-87 to lift the fourth edition of Stanbic Bank Kenya-China basketball tournament held at the Kasarani Gymnasium in Nairobi at the weekend.
At the same time, Stanbic Bank thrashed an All -Star side 62-38 to win the exhibition match.
Xin Da captain, Gao Mu, hailed his side for the victory saying they have always been close to winning the title.
"We were runners up in 2017 and 2018. We finished third in 2019, but I'm glad that today we have finally placed our hands on the cup," Mu told Standard Sports.
"It was a tough final, the opponents were not easy to crack, they had amazing tactics but experience helped us to soar over them," Mu stated.
Kenya Overseas Chinese Association Chairman, Gao Wei, said this year's tournament was meant to celebrate the 60-year diplomatic relationship between Kenya and China.
"This competition has always helped in uniting both Kenyans and Chinese, it has helped the Chinese community staying in the country to interact and know each other well.
"The basketball tournament has not only helped in the promotion of cultures between the two countries but has helped in furthering cordial relationships and good business practices," Wei said.
This year's competition ran for three weekends and it involved 12 teams that fought for the coveted trophy.
"In 2017, we started with 10 teams and it expanded to 29 in 2019 before the pandemic happened. I'm happy that after the Covid disaster, the Chinese companies are slowly getting back to Kenya and we are glad the 12 sides were able to take part in the tournament this year.
"I'm also grateful that more locals and Chinese spectators were able to turn up to watch the crunch finals. Plans are underway to have more Kenyan sides take part in the tournament in the near future," Wei said.
Funds raised from the tournament will be used to support Corporate Social Responsibility activities at the Hope Centre in Kawangware, Nairobi.
Related Topics