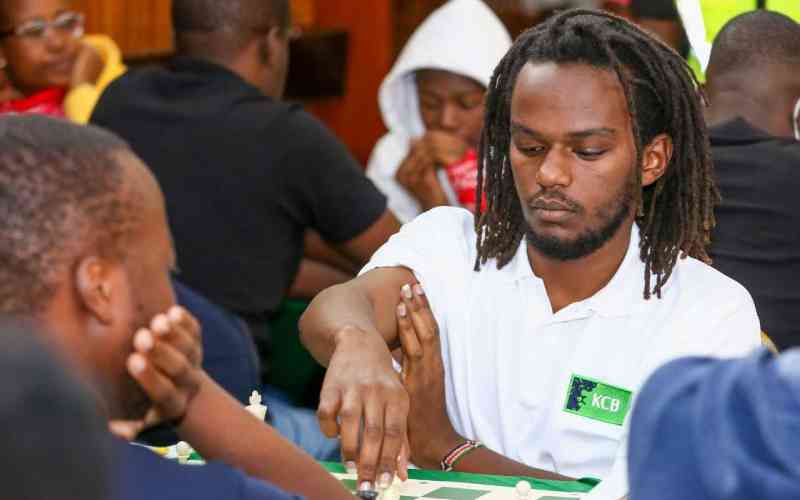 Kenya National Chess Champions KCB Chess Club have begun their 2023 campaign on a high scooping 4 wins and a draw against Nacha Kings in the Premier League opening match played at KCB Ruaraka Sports Club.
KCB's Joseph Methu, Candidate Master Ben Nguku, Robert McLigeyo, and Woman Candidate Master Joyce Nyaruai registered wins over Kuguru Harisson, Nyonje Dominic, Lwanga Odongo, and Dutt Lakshita respectively in the first game of the day.
Candidate Master Lwanga Aguda held former National Champion Martin Njoroge to a draw.
Speaking after the positive start, upcoming sensational Robert Mcligeyo noted that the team is in high spirits and will be looking forward to securing a fourth consecutive title.
"Together, we have started our campaign on a good footing and I'm hopeful that we shall maintain the same spirit and bag this trophy once again. On my part, I faced a tough opponent today although I'm happy I managed to come out with a win," McLigeyo noted.
McLigeyo was part of the team that represented the country last month in the Africa Championship in Cairo, Egypt.
"What I can say is that international tournaments give you an opportunity to learn and grow mentally and tactically and I am hoping to replicate what I learnt from the tournament in the local league and help my team win more trophies.," he added.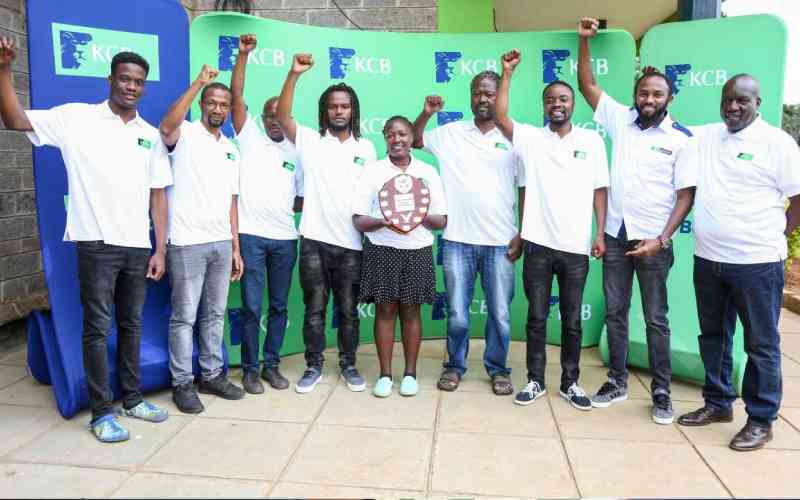 The league began with an award ceremony honoring top participants from last season, an event that was officiated by Kenya Chess President, Bernard Wanjala.
"I wish to congratulate the team for its exemplary performance and for winning the title for the third consecutive time. With this new season, I am looking forward to more cooperation and support from the entire Chess family to ensure we cruise through the league seamlessly."
Being the League champions, KCB is expected to take part in the World Teams Championship to be held in Germany in August.
Related Topics