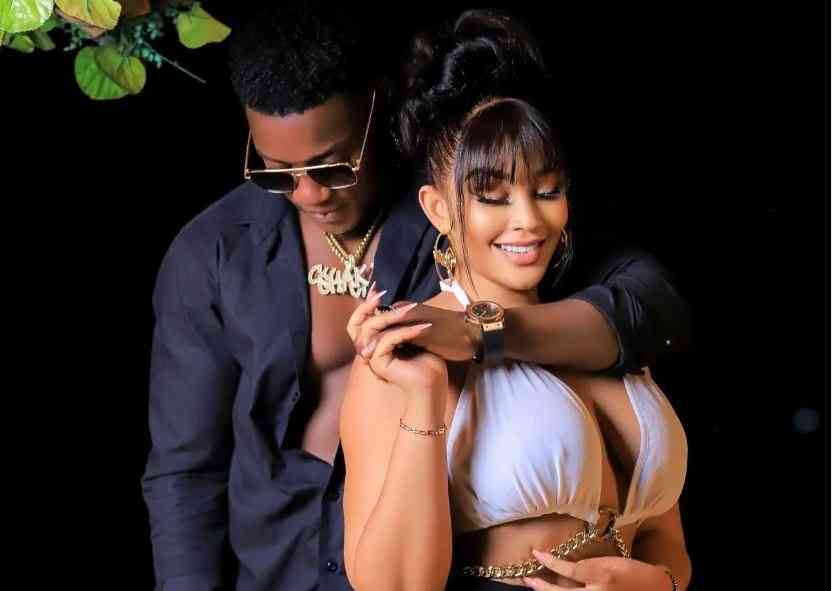 Ugandan Businesswoman Zari Hassan and her young lover Shakib Cham are still together despite breakup speculation.
Taking to Snapchat, Zari posted a video getting cosy with Shakib as she seemingly bid him goodbye while he carried his luggage.
One of the videos showed Shakib telling Zari "bye my love" while in the car before leaning to kiss her on the lips and telling her how much he loved her.
"I love you too," Zari responded.
The videos posted by Zari came days after the African Young & Famous reality show star posted a cryptic message on her Snapchat hinting at betrayal.
On Saturday, Zari posted a quote by Horacio Jones, saying, "Some people do not understand how poisonous lies are. Lies infect and curse happy relationships to the point where you actually feel sick to your stomach for trusting them again."
"No matter how much you love a person, sometimes you can't help but feel like they stole your Comfort. You're no longer comfortable because you second-guess everything. Now, trusting them isn't effortless. It now requires a conscious effort and sometimes that's exhausting," posted Zari.
View this post on Instagram
A post shared by Zarithebosslady (@zarithebosslady)
The post led many to believe that there was trouble in paradise, despite sources close to the couple saying the two were still together.
The cryptic message also came at a time when Shakib responded to Shamirah Nalule, a Ugandan lady based in the United States, who claimed they were married before he started sneaking out to be with Zari in early 2022.
"I know Shakirah Nalule, and she was my girlfriend eight years ago but never got married. She even wanted me to go to America while I was in South Africa, but I refused after finding out that we are both from the same clan, "Ngonge" not only that she also has six children from different men," said Shakib in an interview with a Ugandan TV station.
Zari and Shakib's relationship has received a lot of criticism from the public due to their age difference.
However, Zari has maintained that their relationship is strong and stated plans for a longer future and the possibility of children.
Related Topics