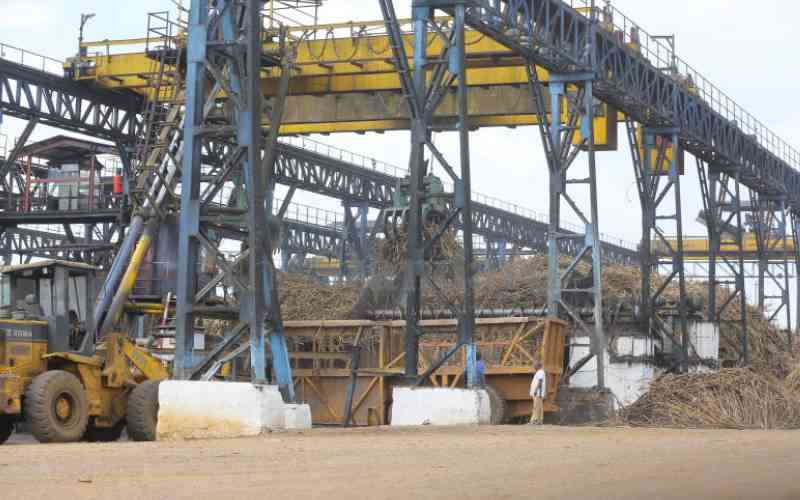 Stella Nyangasi (not her real name) is a teacher at Enkakenya Centre for Excellence Girls Primary School where she has been shaping young minds for the past 10 years.
In her heydays, Nyangasi used to entertain guests during major national events, thanks to her good voice.
According to her peers, her melodies could melt the heart and with no time, whenever she opened her mouth to sing, there would be always a standing ovation once she finished entertaining the guests.
But that is in the past. Ms Nyangasi now has a husky voice and is no longer melodious.
"I used to have a good voice but when I was posted to this school and started inhaling the dust particles that fill the air, my voice became husky and nowadays, I am longer invited to entertain guests during national holidays," said Nyangasi.
She went on: "Five years ago when emissions from the sugar factory became rampant, my chest started having congestions and later developed breathing complications."
Nyangasi said that when the allergies could not be contained by taking antibiotics, she sought another opinion at a hospital in Nairobi.
"I developed breathing difficulties and was put on oxygen at the Intensive Care Unit (ICU). When I recovered after two days, I was given inhalers that I use up to date whenever I feel congestion in my chest at night,' said Nyangasi.
She added: "I am also on a heavy dosage of allergy drugs that I take on a daily basis. I am slowly becoming asthmatic as a result of the emissions from the factory. I use cetirizine and Ventolin daily, failure to which I will have difficulties in breathing."
Enkakenya Centre for Excellence Girls Primary School headteacher Gladys Siparo said that every week they take three to five pupils to the hospital with chest congestion problems with some developing permanent respiratory complications.
Ms Siparo said that over 30 per cent of the pupils use spectacles after developing eyesight problems.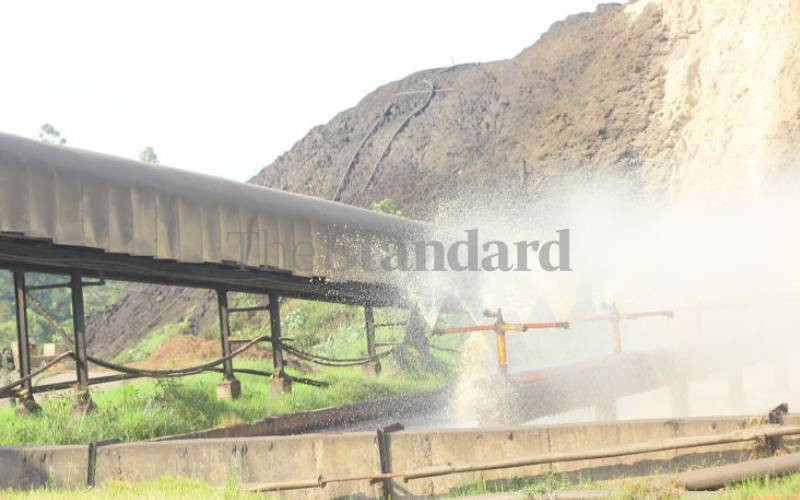 "The sugar factory has really helped the community economically but the health challenges that have been brought by the firm are just bad. I hope someone will hear our cry and go to the management, face them and let them see sense in protecting the surrounding community," said Ms Siparo
"The National Environment Management Authority (Nema) has failed us. They are not doing anything to solve the problem. They visit the sugar factory most of the time but have done little to salvage the situation."
Siparo regrets their earlier position to oppose those who were against the setting up of the factory in the area expressing disappointment that they are now suffering the consequences.
"Being a teacher, I am also a parent. I am scared for the future of our children learning in a polluted environment. When the dust particles settle on the rooftops and it rains, the iron sheets are corroded and rust away. We are forced to replace them after every six months," said Siparo
A spot check by The Standard at Enoosaen Dispensary established that most of the ailments treated are related to respiratory complications and eye problems.
Chest congestion
"Every week, we treat between 3 and 5 factory workers with respiratory problems. They normally complain of chest congestion. Those with eye problems both from the factory and the locals are many," said a junior public health officer who is not authorized to speak to the media.
"The public health officers from Narok County government have talked to them but no positive results have been forthcoming. Emission of dust particles into the air and untreated effluent into nearby rivers is the order of the day. The situation is pathetic", he added.
The officer said among those they attend, the largest percentage comprise learners from schools around the factory.
"The issue of pollution has been there for a while and we told the factory management to put in place mitigation measures. I have escalated the issue to the health department of Narok county government," said Naomi Naula, Kilgoris sub-county public health officer in a phone interview.
Deputy Secretary General of the Kenya National Federation of Sugarcane Farmers Dr Simon Wasechere said that the sulphur that is used in the process of making sugar causes respiratory and eyesight problems.
Wasechere said if one inhales dust ashes that are laced with harmful chemicals, they risk getting chest and tract infections since sulphur dioxide causes coughing, and mucus secretion and aggravates conditions such as asthma and chronic bronchitis.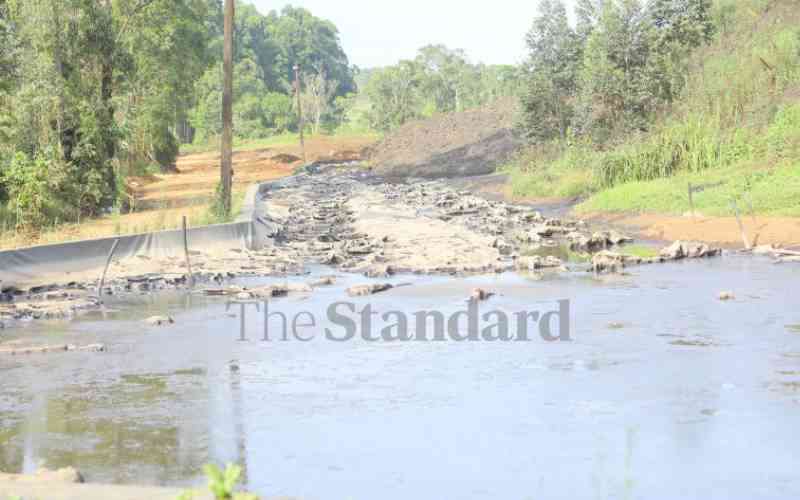 "When Sulphur dioxide combines with water and air, it forms sulphuric acid, which is the main component of acid rain. The acid rain can cause deforestation, acidify waterways to the detriment of aquatic life and corrode building materials and paints," said Wasechere
"Sulphur dioxide (SO2) is used at a later stage in sugar factories after the juice has been concentrated and is being crystallised. At this point, SO2 works as a bleaching agent and is responsible for ensuring that the end product (sugar) is white in colour," said Wasechere
He said sulphur dioxide is also used in the production of molasses to lighten its colour and help in extending its shelf life.
"Transmara Sugar Company has not taken into consideration any plans to reduce the negative effects caused by the effluents they release into the river. There should be a provision of a sieve that holds the chemicals and only release wastewater into the river," said Wasechere
He added: "The chemicals should then be disposed of off in a landfill (special hole) so that the chemicals are not harmful to the environment,"
When reached for comments, the factory management said that their operations are above board.
"We would like to equivocally affirm that Transmara Sugar is a responsible investor in Kenya keen on developing the region economically, socially and environmentally within the ambits of the Laws of Kenya," stated Samuel Kalu, Transmara Sugar Corporate and Legal Manager.
Robert Orina, the Chief Enforcement Officer at the National Environment Management Authority of Kenya (NEMA) said if the alleged water and air pollution from the factory is causing health-related complications over failure to meet the requisite standards, then a thorough investigation has to be conducted.
"When you take samples independently and test them, such evidence is not admissible in court unless the independent laboratory is accredited to do so. We have our own laboratory where such tests are conducted but in the absence of the above, we can ascertain that the locals have health-related complications from pollution caused by the factory," said Orina.
"Unless what you saw on the river, a sample is taken and analyzed and then we verify and confirm that it does not conform to the standards, then that is a criminal offence that can be prosecuted."
Orina said that if NEMA goes to court then they must have enough evidence to sustain a criminal proceeding, especially on the issue of air pollution and eyesight complications.
"If we went to court, we must have evidence that the emissions being released into the environment have a direct impact on the locals. We must take precautionary measures because proving all ingredients of air pollution incident is not easy given that in the air, we have other pollutants," he explained.
Related Topics