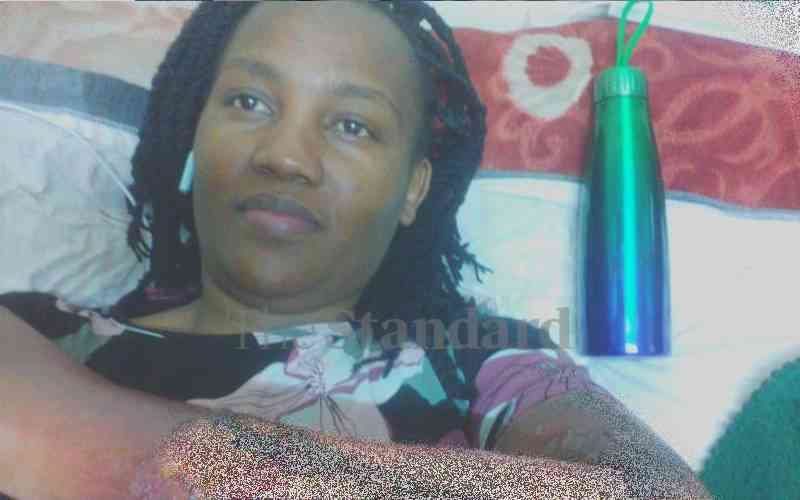 When Faith Shimila went to Saudi Arabia in 2019 as domestic worker, she had hopes of earning enough to fend for her six children.
Her 18-month stay in Saudi, however, became a nightmare when her life turned upside down through physical assaults by her employer, being subjected to hard labour, being burnt by hot water and being sexually assaulted at gunpoint.
"I retain very ugly scars both external and internal as proof of atrocities meted on me in Saudi Arabia while my agents and my embassy stood on the sidelines. It was more traumatising when the Kenyan embassy advised me to become a commercial sex worker instead of helping me," swore Shimila.
Shimila is among several survivors of human rights abuses by employers in the Middle East who have filed a petition at the Employment and Labour Relations Court to compel the government to compensate them for turning a blind eye to their sufferings.
They filed the suit in conjunction with Kituo cha Sheria (Legal Advice Centre) and Haki Jamii Rights Centre lobby groups.
The lobbyists' lawyers led by Kituo's Executive Director Annette Mbogoh, John Mwariri and Caroline Karwitha want the government should take full responsible for allowing rogue recruitment agencies to take advantage of desperate jobless Kenyans.
"The agencies take advantage of high unemployment rate to lure individuals with high pay jobs but the job seekers are abandoned in low-quality jobs and abusive employers with some ending up dead, others sexually abused, tortured and being sent to prison," said the lobbyists.
The groups argued that despite the widespread violation of human rights for migrant domestic and other workers in Saudi Arabia, Bahrain, Bangladesh, Iraq, Jordan, Kuwait, Lebanon, Oman, Qatar and United Arab Emirates, the government and its agencies are doing nothing to end the suffering.
They asked the court to suspend all labour migration to the Middle East until the government conduct fresh vetting of all recruitment agencies, establish the status of migrant workers and conduct a rescue mission for those stranded.
"As a result of the state's failures, reckless and negligence; many victims in the Middle East have been injured and their rights violated. They have suffered great loss financially, physically, mentally, emotionally and psychological trauma which the government should pay," said Mwariri.
According to the lobby groups, returnees and families of victims have given horror revelations on how migrant workers are subjected to abuse.
They blamed the Kenyan Embassy in Saudi Arabia for being notorious in turning away stranded Kenyans.
Among those who swore affidavits to recount the horrors they faced in the Middle East was Eunice Wangui who stated that she was forced to work for over 18 hours a day with only one meal and denied a chance to return to bury her son.
"My employer declined to release me to come and bury my son and instead reported me as an illegal immigrant and took me to detention until I was deported. I was subjected to deplorable health condition and ended up with lifelong diseases," said Wangui.
The father of late Lucy Wambui, who died in Iraq, narrated how his daughter spent only three days in Saudi Arabia before being smuggled to Baghdad where she worked for four months before her death.
John Muigai said they were informed by a stranger that his daughter had been killed in December 2020 by her employer and efforts to get assistance to bring her body home for the last two years have been futile.
"We are left with an empty grave at our home hoping that we will bring her back home to bury her."
Related Topics