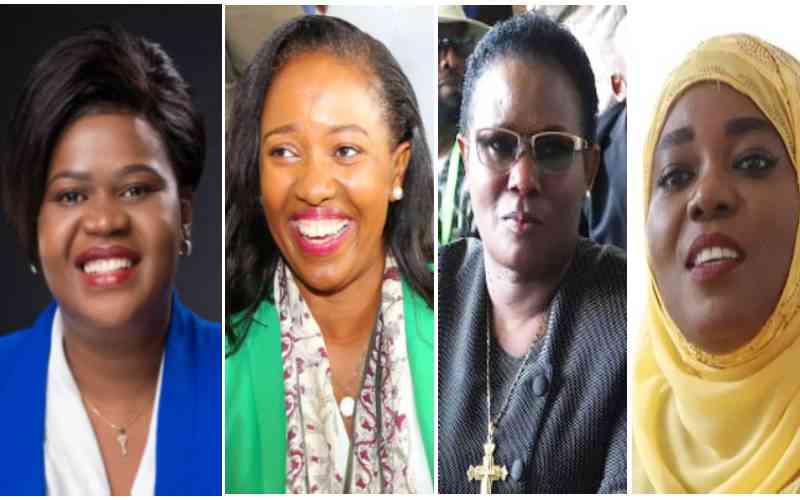 For the first time in Kenya's history, seven women will be at the helm of county governance.
Between 2013 and 2017, when devolution was first implemented after the promulgation of the progressive 2010 Constitution, no woman was among the 47 elected governors.
However, in the 2017 polls, three women defied the odds to become the first female cohort at the Council of Governors. These are Charity Ngilu of Kitui, Anne Waiguru of Kirinyaga and the late Bomet governor Dr Joyce Laboso.
Ann Kananu would later make history by becoming the first female governor of Nairobi County after the then-office holder Mike Mbuvi Sonko was impeached in December 2020 due to gross misconduct of the Constitution and abuse of office.
Her rise to the position was, however, subjected to high drama, when Sonko attempted to implore upon her to refuse her installation as the third governor of Kenya's administrative and commercial capital.
On November 16, 2021, after almost a year of being governorless, Nairobi got its first female governor in Ann Kananu Mwenda, who took the oath of office.
That, at the time, made her the fourth female governor in Kenya's history after Laboso, Ngilu and Waiguru.
Susan Kihika of Nakuru, Fatuma Achani of Kwale, Gladys Wanga of Homa Bay, Kawira Mwangaza of Meru, Wavinya Ndeti of Machakos and Cecily Mbarire of Embu now join Anne Waiguru in the elite group of female governors.
Anne Waiguru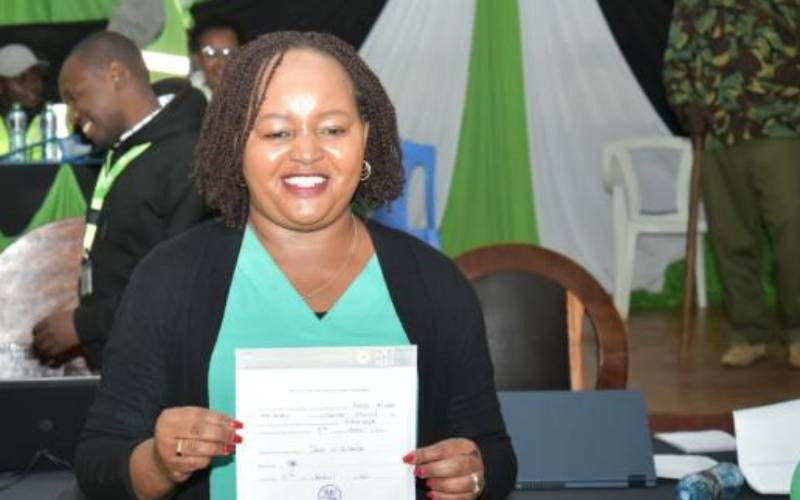 Calculating, intelligent and confident: that is Anne Waiguru.
Regardless who won the seat of Kirinyaga governor in the August 9, 2022 General Election, the county would have still produced a female governor.
Waiguru's main rival, Wangui Ngirici, is an equally astute woman, with enviable grassroots mobilisation skills and wealth to put up a strong show in any county elective contest.
She lost the recent gubernatorial race to the incumbent, Waiguru, by a trifling 7,411 votes. Waiguru got 113,088 votes against Ngirici's 105,677.
Observers say Waiguru's major advantage over Ngirici was the political party that she ran on - the United Democratic Alliance (UDA).
The William Ruto-led party strode across Mt. Kenya region like a colossus. Its wave was difficult for any contender to upset. Ngirici dared, and she was almost there.
For Waiguru, 51, she had the last laugh. Her ability to quickly read the situation, prompted her to ditch the Jubilee Party that she'd previously defended passionately.
A late-comer to UDA Party she was, but still managed to elbow out Ngirici, who said she'd spent millions of shillings to popularise UDA in Mt. Kenya. Waiguru joined UDA in late October 2021.
In my preceding paragraphs, I called Waiguru calculating. In July this year, as the elections were fast-approaching, she absorbed 420 ECDE teachers into permanent employment schemes. Around the same time, she reinstated 72 healthcare workers whom she'd suspended from work. In February this year, she rolled out a bursary programme that cost the county millions of shillings. These acts, and many others, endeared her to the electorate. She knew what to do, when to do and how to do them. This calculating approach and the right political party ensured she became the first female governor to win in two general elections.
Gladys Wanga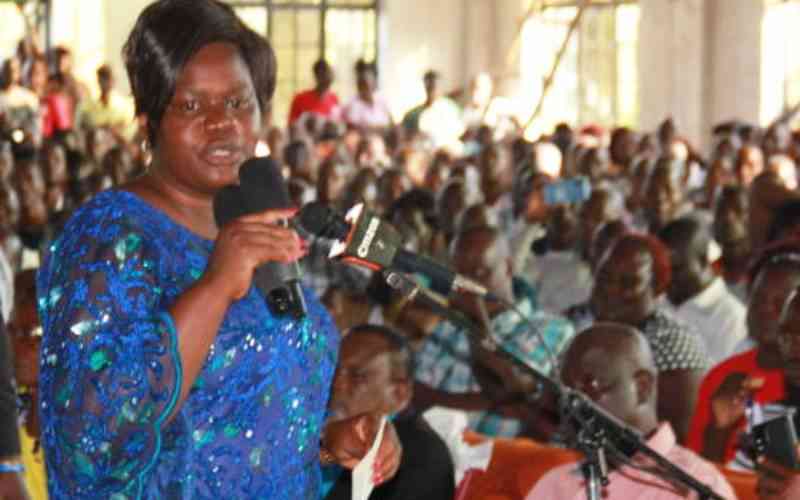 Upon re-election as the Woman Representative of Homa Bay County in the 2017 polls, Gladys Atieno Wanga set her sights on the governorship seat. She knew Cyprian Awiti will not be in a position to defend his seat because by 2022, he'd have served the maximum two-term limit.
Wanga, 41, started reaching out to the people often. Her Nairobi-Homa Bay trips became frequent, and every time she visited the Nyanza county, she'd either install a water tank somewhere, or finance a women's group somewhere. She also bought a few men drinks.
By the time the August 9, 2022 polls were being held, she'd become a familiar face in Homa Bay County.
Her candidature, however, faced some stiff competition from Evans Kidero, the deep-pocketed former governor of Nairobi County.
The Kidero wave proved strong, forcing Wanga to retreat to Homa Bay confines from the national politics.
The people of Homa Bay, some of them, had accused Raila Odinga of imposing leaders on them, including the outgoing governor Cyprian Awiti.
Evans Kidero was their hope and tool to "teach Raila a lesson", especially when it comes to county governance.
"At the top (presidency), we'll vote for Jakom (Raila), but here in Homa Bay, we'll vote for Kidero as governor. We just want to show Raila that he can't pick leaders for us," Raphael Ochieng, a resident of Homa Bay recently told me.
His remarks came after the popular ODM Party settled on Gladys Wanga in April 2022 to fly its ticket in the Cyprian Awiti-succession race. Wanga was given direct nomination at the expense of Evans Kidero.
Kidero, a well-oiled political machine with money to burn, consequently hit the ground running, campaigning in all corners of Homa Bay County; from Homa Bay Town to Kabondo Kasipul, the billionaire traversed the eight constituencies with ease and gas.
In the run-up to the August 9, 2022 polls, the Homa Bay air was filled with euphoria and assurance that Kidero would emerge victorious, and that "Raila would be taught a lesson".
At the time, Wanga had changed tack. She avoided Nairobi like a plague, and visited the Homa Bay constituents' homes like a gatecrasher. She even looked for voters at drinking joints in Rodi Kopany, Homa Bay, Rangwe and other parts of the county.
Her efforts paid off on August 9, polling 244,559 votes against Kidero's 154,182, making her the first female governor in Nyanza region.
Bruised and aggrieved, Kidero has vowed to challenge Wanga's win in court.
Susan Kihika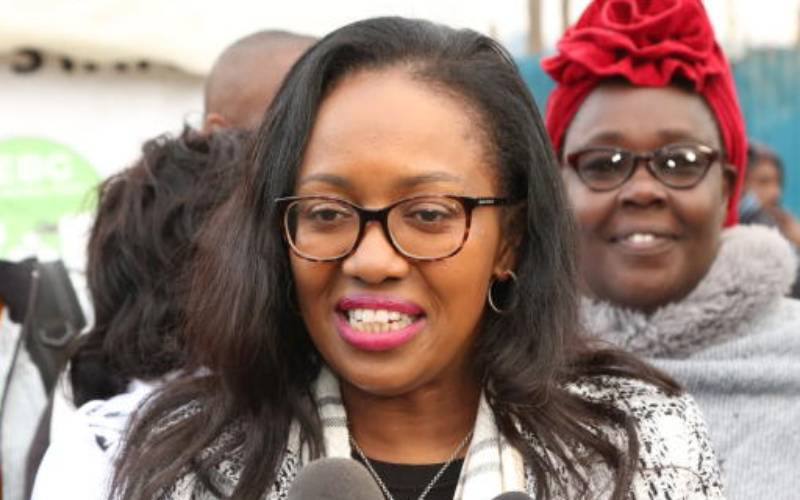 She's a no pushover.
Susan Wakarura Kihika, the daughter of powerful Moi-era politician Kihika Kimani, defied the odds to beat a widely-adored and respected governor, Lee Kinyanjui.
She is now Nakuru's third governor and only the second female governor in the Rift Valley region after the late Dr Joyce Laboso of Bomet.
Just like Wanga, Kihika retreated to her native home, Nakuru, to engage in politics. A key defender of Deputy President William Ruto, Kihika abandoned the national political campaigns to concentrate on her gubernatorial quest. After all, all politics is local.
However, she ensured that her campaign for Ruto, who enjoys an overwhelming support in the Rift Valley region, continued alongside her gubernatorial foray. Her political alignment paid off, when she floored Lee Kinyanjui in the governorship contest.
In the lead-up to the August 9 polls, few imagined that the 48-year-old would dethrone a governor who oversaw Nakuru's ascension to city status.
However, her affiliation to Ruto, a larger than life figure in Rift Valley, and her association with the right party, UDA, made her sellable in Nakuru, a county that is dominated by two ethnic communities (Kikuyu and Kalenjin) that pledge support to Ruto.
Kihika polled 440,707 votes against Lee Kinyanjui's 225,623 to become the third governor - and first female governor - of Kenya's fourth city.
Her predecessors are Kinuthia Mbugua and the incumbent Lee Kinyanjui.
Kihika's route to governorship includes serving as Speaker of Nakuru County Assembly between 2013 and 2017 and Senator of the county between 2017 and 2022.
Wavinya Ndeti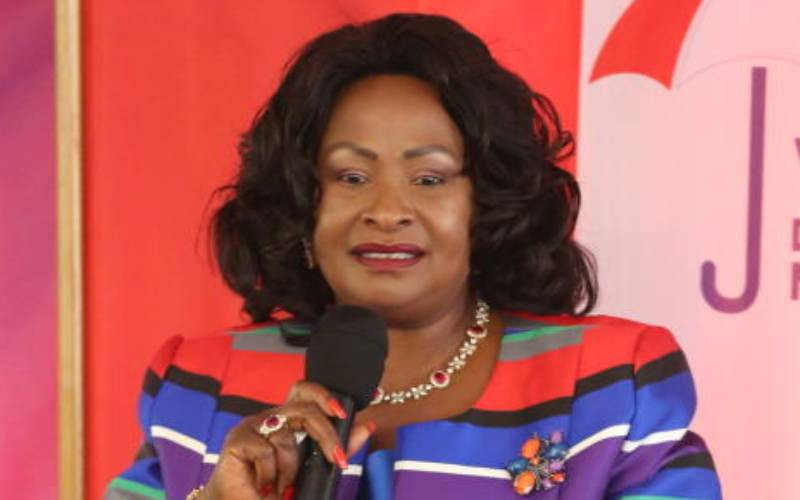 Fifty-four-year-old Wavinya Ndeti is dear to Ukambani people who live in Machakos County.
In the August 8, 2017 polls, she lost the Machakos gubernatorial race to the then-incumbent Alfred Mutua by a narrow margin. She had 209,149 votes against Mutua's 249,603 votes. Ndeti vied on Wiper Party ticket, while Mutua defended his seat on the political party he'd founded at the time, Maendeleo Chap Chap.
In the March 4, 2013 General Election, she also lost to Mutua, who at the time, ran on Wiper Party ticket, while Ndeti contested on Chama Cha Uzalendo ticket.
On her third attempt, in the August 9, 2022 General Election, she's now lucky. She got 226,609 votes against Chama Cha Uzalendo candidate Nzioka Waita's 129,181 votes. Waita has since conceded defeat.
Ndeti first ventured into politics in 2007, when she won the Kathiani MP seat. She served between 2007 and 2013.
A natural Kamba, with charisma to boot, Ndeti's victory in this year's polls was almost inevitable.
On the other end of the tug of war rope, was Waita, a political novice who accepted in public that he couldn't speak Kamba language eloquently. That was a big blunder, as Ndeti capitalised on Waita's urbanity to say she knew Machakos inside and out.
During the campaigns, she visited several markets and stalls, promising to preside over a tax-friendly county government. She also pledged to address the perennial water problem in the area.
Ndeti becomes the second female governor in Ukambani region after Charity Ngilu of Kitui, who served between 2017 and 2022.
Fatuma Achani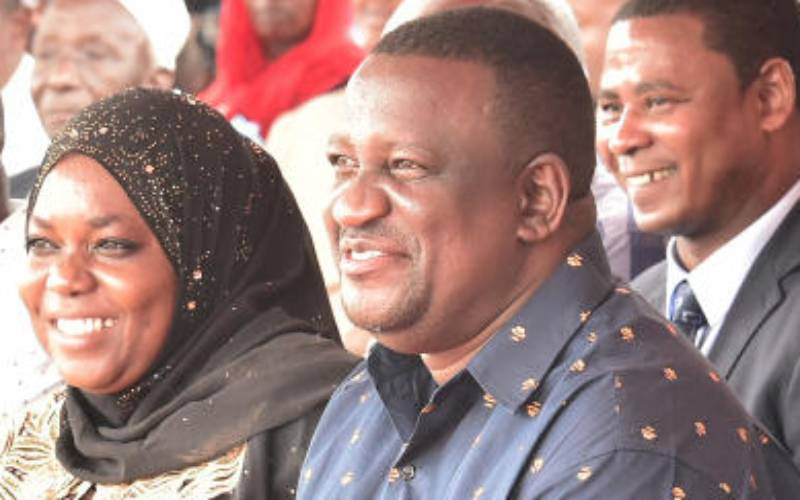 At slightly over 40 years, Fatuma Achani is the consummate deputy.
At no single time, did she sabotage her boss Salim Mvurya, the governor of Kwale County between 2013 and 2022.
For ten years, she knew her place - that she was the principal assistant of the governor, and that the top seat belonged to Mvurya only.
And when Mvurya, who has Ruto's ear, suggested that Achani would make a good gubernatorial candidate for UDA in the 2022 polls, the deputy president welcomed the proposal.
Achani, a lawyer by profession, faced stiff competition in the August 9, 2022 General Election from ODM's Hamadi Boga to become the first female governor of Kwale County and the larger Coast region.
Achani got 59,674 votes against the former Agriculture PS's 53,972 votes.
Her boss, Mvurya, is a darling of Kwale people, and his spirited campaign for Achani's candidature helped a lot in her path to victory.
Achani often introduces Mvurya as "Gavana wa nguvu (a great governor)" during public addresses. Those who know her well, say she's a leader who "strives to get things right".
In 2020, she expressed optimism that Mvurya would support her gubernatorial ambition.
"I've had an impressive working relationship with my boss and other county officials. That's why I'm confident that my boss will return the favour and support my bid in 2022," she said.
Achani holds a Law degree from Moi University and a diploma from the Kenya School of Law.
Before joining politics in 2013, she worked as an associate advocate at Maina Njanga & Company Advocates in Mombasa, and also served as a legal counsel and programme officer for the Federation of Women Lawyers (FIDA-Kenya).
Appreciating the role that Mvurya played in her campaigns, Achani said in her victory speech: "I want to thank my boss Mvurya for the support that he gave me. I also want to thank my husband. This was a rough journey but I'm happy I made it through."
Kawira Mwangaza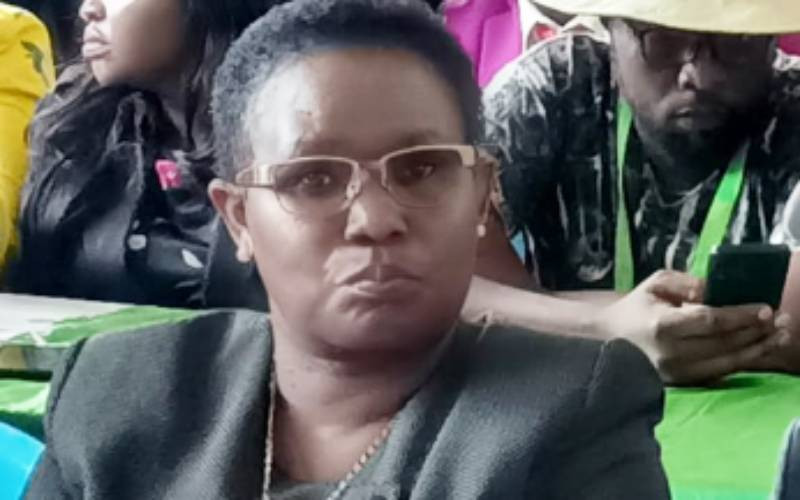 Faith Kawira Mwangaza Mwenda's popularity in Meru County bordered on exaltation.
So popular was she, that she subjected Kiraitu Murungi to a first loss in his 30-year decorated political career.
So revered was she, that she defied the UDA popularity in Upper Eastern region, beating the party's candidate Mithika Linturi, to clinch the governor's seat.
Away from politics, Mwangaza is a bishop. She's also the founder of Baite TV, one of Meru's most popular TV stations.
The 49-year-old, who served as Meru County Woman Representative between 2017 and 2022, capitalised on Governor Kiraitu Murungi's shortcomings to win voters to her side.
Some businesspeople in Meru County accused Murungi of stifling opportunity for growth, a claim that Mwangaza rode on to victory.
Being a bishop, some observers say, she has her way with words.
"Mwangaza knows what to say, how to say it and when to say it. She's a sweet-talker, and is very charismatic," a resident of Meru County recently told me.
Mwangaza, an independent candidate who chose a bishop, Isaac Mutuma, as her running mate, becomes the first female governor in the Upper Eastern region.
She got 209,148 votes against Mithika Linturi's 183,859 and Kiraitu Murungi's 110,814. Murungi ran on his Devolution Empowerment Party.
Cecily Mbarire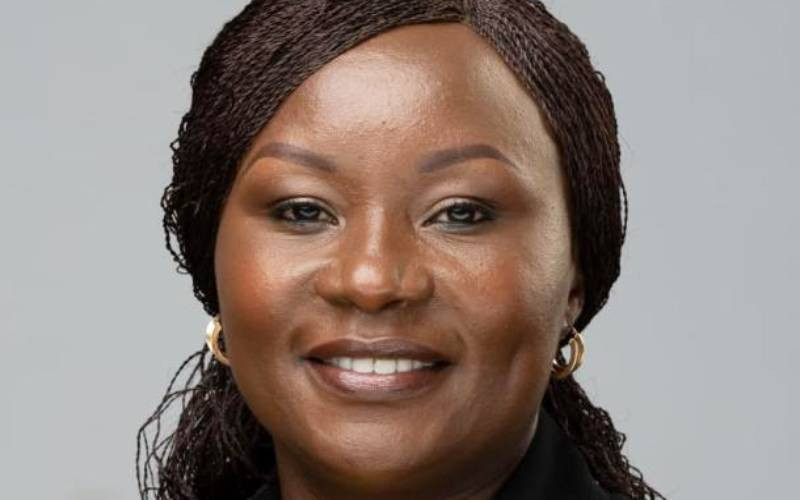 Nominated MP Cecily Mutitu Mbarire joins Kawira Mwangaza as the first female governors from the Upper Eastern region in Kenya's history.
The 49-year-old was first elected as the MP of Runyenjes Constituency in the 2007 elections. However, before that, she served as a Nominated MP between 2003 and 2007.
In the March 4, 2013 General Election, she defended her Runyenjes parliamentary seat on The National Alliance (TNA) Party.
In the run-up to the subsequent August 2017 elections, she expressed interest in the gubernatorial contest.
However, during the April 2017 Jubilee Party primaries, she got 41,987 votes against the incumbent Martin Wambora's 60,549 votes.
She'd subsequently be nominated by Jubilee Party to the National Assembly.
As Wambora finished his second and final term this year, Mbarire set her sights again on the governorship.
She received direct UDA ticket to run for Embu governor in the August 9, 2022 General Election.
In the just-concluded polls, she ran against Lenny Kivuti of the Devolution Empowerment Party (DEP), famously known as 'Bus'.
Mbarire was declared the winner of the governorship race after getting 108,610 votes against Kivuti's 105,246 votes.
Mbarire holds a Bachelor of Economics Degree from Egerton University.
Related Topics