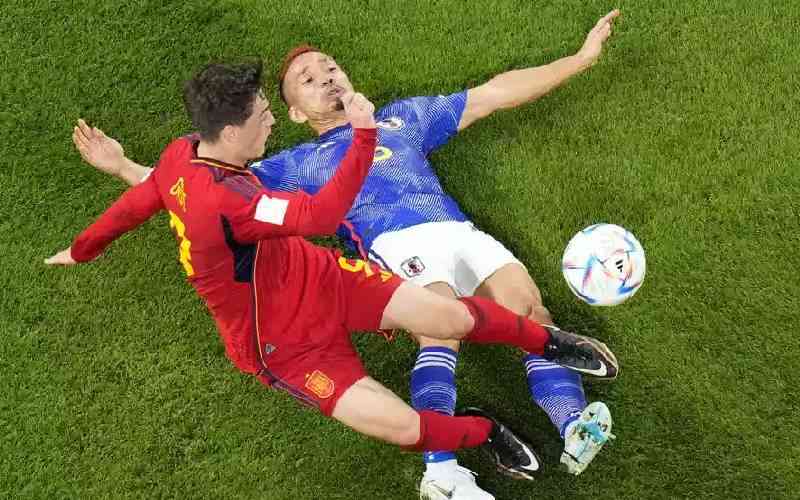 For World Cup buffs like me, this is a great season. For some odd reason, I generally have no interest in football.
I have no clue on details of the English Premier League or other regional tournaments, even the Africa Cup of Nations!
I stay for four years without watching a single football game. And then the World Cup begins and everything changes.
I literally watch every single game.
Those played concurrently are recorded to be watched and analysed later. I even become one of those annoying people who personalise teams, saying "we played badly", referring to some foreign team.
I actually go into withdrawal once the jamboree is over. It is no wonder that this week's piece is dedicated to football.
As the group stage comes to an end, I have learnt four lessons about life from football. Firstly, I have learnt that it helps to be underestimated.
When Saudi Arabia played Argentina, everyone wrote the Saudis off. Argentina is Messi's team, surely the Saudis would be a walkover.
Same story in the France versus Tunisia game. The underdogs were obvious and were grossly underestimated. At the end of the two games, the world stopped in shock, more so in the Argentina game when the tournament was still open.
Of course, next time the Saudis played, they were taken seriously, and seriously thrashed!
Secondly, I have learnt that in life, just like football, it is not over until it is over. In numerous games, majorly altering scores came in the last minutes, some in extra time.
While the game looked decided during regular time, and some disappointed fans were already streaming out of the stadia, the determination of some teams got them last minute scores that changed their entire trajectory.
Who can forget the 76th and 83rd minute goals by Japan that floored the first class German team or the 98th minute goal that almost stopped Senegal's run into the round of 16?
I have also learnt that in football, just like in life, truth, generally, eventually wins.
The newly introduced technology which includes sensor filled balls that can detect offside play, to the much loved Virtual Assistant Referee (VAR) has reduced the impact of the human errors of referees which, like the famous "hand of God" by Diego Maradona in 1986, would leave a foul taste in those that lost unfairly.
Now, any serious referee seeks VAR help to ensure their decisions are consistent with the truth.
Of course, an occasional hard headed referee like Ismael Elfath will award a "penalty gift", this time in favour of Cristiano Ronaldo in Portugal's game against Ghana and refuse to review the same through the VAR system.
That sort of decision is fortunately rare but has the capacity to taint the otherwise dependable nature of current football decision making.
In life too, untruths may appear to win, but life has numerous VARs and generally, truth ultimately vindicates. But life also has its unfair moments where injustice wins, but fortunately, these are the exception.
Finally, I have learnt to never forget that like football, life too comes to an end. For some of us, the game comes to an end in regulation time. Others have some added "extra" time. But ultimately, it will come to an end.
And it all happens quite quickly. What every player needs to do is ensure they give the 90 minutes, in our case 70 or so years, their best. Those who invest well in the beginning of the game have more chances to do better later in life.
It is sad to watch someone trying so hard to make amends in life when it is too late.
The energetic South Korea team needed just 30 seconds to try an awarded corner against Ghana, but time was up and there could be no extension, though it was clear they would most probably have scored.
I have no doubt there will be many lessons as the jamboree goes into the knockout stage but for me and other World Cup enthusiasts, Christmas came early.
There is however one game I am not looking forward to. England's game against Senegal tomorrow. May the best team, Senegal, win.
-The writer is an advocate of the High Court of Kenya.
Related Topics