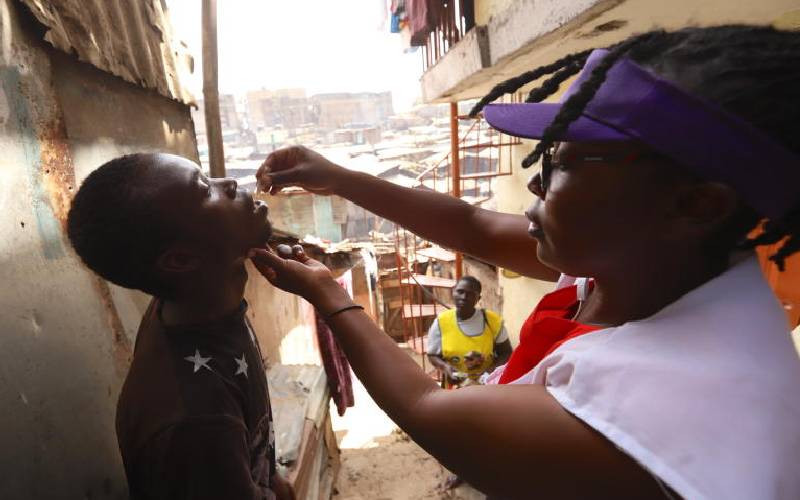 At least two people have succumbed to cholera in Nairobi in the past two days.
This was confirmed by County Assembly Health Committee Chair Maurice Ochieng during the meeting with the Health CEC and other officers from the executive.
"Forty cases were confirmed in Ng'ando ward where two people were confirmed dead after being hospitalised for two days," Ochieng said.
"We have urged the executive to be on high alert so that the outbreak can be contained as soon as possible," added Ochieng, who is also Mountain View Ward Representative.
Ochieng said the measures that the county will take include crackdown on food vendors who do not comply with simple rules like operating in a clean environment and acquiring necessary documents.
"The crackdown will not only be carried out in estates but also at the City centre which has been invaded by food vendors. We will not target specific people but anyone who is selling something that can cause such diseases," he added.
Some of areas identified by the county as cholera hot-spots in the city include Kangemi, Matopeni, Ngando and Kamakunji.
Cholera is an acute infection caused by ingestion of food or water and is an extremely virulent disease which affects both children and adults and can kill within hours.
Following the outbreak, the Ministry of Health has directed all county and sub-county health management teams to immediately notify all health workers of the cholera outbreak alert.
Related Topics