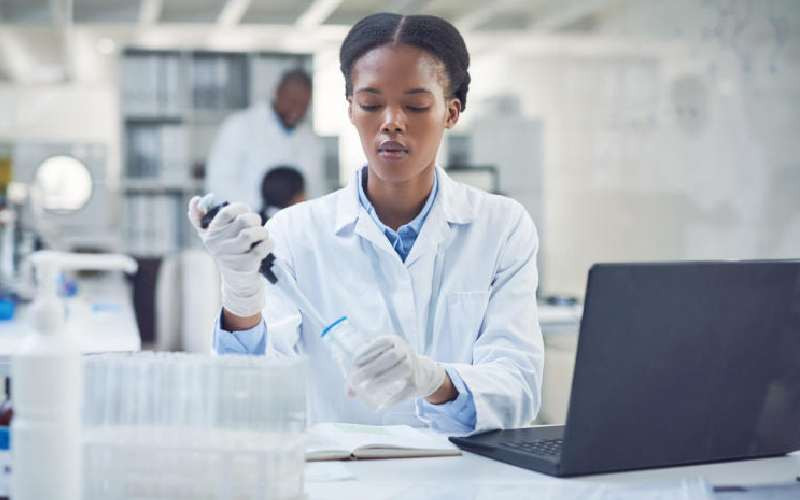 Africa is struggling to fight drug-resistant pathogens but a new study conducted in 14 countries has revealed a lack of laboratory capacity and erratic use of available antibiotics with only 1.3 per cent of medical laboratories conducting bacteriology testing as the crisis within the Antimicrobial Resistance (AMR) crisis.
The study which was carried out by Mapping Antimicrobial Resistance and Antimicrobial Use Partnership (MAAP) provides insights into the antimicrobial burden in the 14 countries and it is the first to systematically collect, process and evaluate large quantities of antimicrobial resistance and antimicrobial consumption data in Africa.
The 14 countries include Kenya, Burkina Faso, Ghana, Nigeria, Senegal, Sierra Leone, Tanzania, Uganda, Malawi, Eswatini, Zambia, Zimbabwe, Gabon and Cameroon.
Dr Pascale Ondoa the Director of Science and New Initiatives of the African Society for Laboratory Medicine says that the struggle in the fight against drug-resistant pathogens is compounded by a lack of an accurate picture of how antimicrobial resistance is impacting people.
"This will be done if we have sufficient data on the impact of antimicrobial resistance on our citizens and health systems. This study shines much-needed light on the crisis within a crisis."
Antimicrobial resistance occurs when bacteria, viruses, fungi and parasites change over time and no longer respond to antimicrobials which include antibiotics, antivirals, antifungals and antiparasitics.
This makes infections harder to treat and increases the risk of disease spread, severe illness and death.
The World Health Organisation has stated that AMR is a global health priority with a study done in 2019 showing that nearly 1.3 million deaths globally were attributed to antimicrobial-resistant bacterial infections. In the said study, Africa was found to have the highest death rate from antimicrobial-resistant infections, 24 deaths per 100,000 attributed to this.
The MAAP study reviewed 819,584 antimicrobial resistance records in 14 countries from 2016 to 2019 from 205 laboratories and data from 327 hospitals and community pharmacies.
Ngobile Ndlovu, the CEO of the African Society for Laboratory Medicine noted that data is not easily accessible and this has derailed health experts in developing policies related to antimicrobial resistance.
"Across Africa, even where data on antimicrobial resistance is collected, it is not always accessible, often recorded by hand and rarely consolidated or shared with policymakers. As a result, health experts are flying blind and cannot develop and deploy policies that would limit or curtail antimicrobial resistance," he said.
The study showed that most laboratories across Africa are not ready for AMR testing with only 1.3 per cent of 50,000 medical laboratories from the 14 countries conducting bacteriology testing.
Across the 14 countries, clinical and treatment data are not linked to laboratory results making it hard to understand what is driving AMR.
Some of the recommendations from the report to the African governments include the need to progressively increase the number of laboratories that can provide antimicrobial resistance data in Africa, from 1.3 per cent to 50 per cent and promote conventional antimicrobial testing.
Related Topics