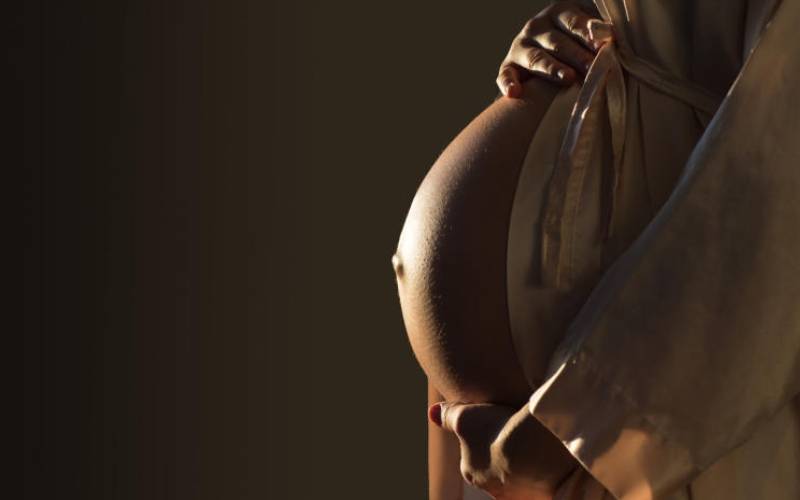 It's 2pm and the capacity of the labour ward has maxed out, yet the patients keep streaming in. The overwhelming capacities are as a result of a nationwide health go-slow, a call made by the council of governors meant to strong-arm the government into revenue allocation.
It's chaotic. A cacophony of screams, almost as if there's a competition between the mums to be and newborn babies.
I tag along with the doctor trying to be of as much help as I can. There's lots of different smells. Bad ones. And blood. The doctor keeps reminding me to watch where I step. I make a mental note to throw my shoes in a bucket full of disinfectant when I get home.
The hospital is greatly understaffed, so there's only two doctors on call dealing with this chaos. How do you deal with a situation where almost every case is an emergency? You prioritise. In our case, we prioritise those cases where the diagnosis poses an immediate life-threatening event to the mother or the fetus.
Personally, I'm confused. Everyone seems like they're battling something that's life-threatening. I let the doctor make the decisions. He tells me in situations like this you need to focus and be aware of the distractions. The distraction in our case he says, is the screaming. Everyone is doing it, so we have to check for other signs of foetal or maternal compromise.
Everywhere we go, everyone seems to be calling for his attention; "Daktari aki nisaidie", "Daktari nilikuja jana nabado sijaonwa", "Daktari uliniandikia asubuhi nafaa kuenda theatre na bado sijaenda!"
I admire how, despite being overwhelmed, he doesn't ignore any of them to go deal with the priority cases. He listens to everyone's issues and explains the situation to them. We move to another category 1 patient who has come with per paginal bleeding and as soon as we start working on her, a nurse rushes in to tell the doctor that there's a patient convulsing in the next room. We quickly finish examining her and rush to the next room.
On our way, just as we're about to enter the room, a patient who was walking into the ward collapses and falls to the ground. I don't know if you've ever seen a heavily pregnant woman collapse, but it's scary.
The nurses team up to handle it so that we can deal with the one who was convulsing. By this point I'm sure I've seen it all, but then a woman who was in the middle of pushing passes out with the baby's head halfway out from exhaustion due to the prolonged labour.
The ward is like a never-ending rabbit hole of obstetric emergencies. While all this is happening, I have noticed that the doctor has been limping for a while now and it's getting worse. I ask him what's wrong and he tells me he has a knee injury from an accident he had over the weekend and as he tells me this, he pulls up his trouser to his knee exposing nasty bruises and a swollen leg.
He says it's made worse by standing. "But you've been standing the whole day!"
"I know, but then I look at all these patients and I can't sit down."
"Well, at least take a break."
"No. not now. Let me finish up quickly then I'll take a break. It's not that bad, I just need painkillers, might you have painkillers?"
"No, not unless I get some from the pharmacy."
"No, it's fine. Where were we with this patient?"
He completely ignores his pain and focuses on the patient. We soldier on, him joking with the patients and lighting up every room he limps into. It's remarkable how easy it is for him to shift the mood of every patient he talks to. Frowns and tears quickly become smiles and laughter.
It's now 7:49pm and we have finally sat. I'm a cocktail of emotions. I'm tired and my feet hurt so bad. I'm angry with our government for letting this happen.
However, for the most part I'm impressed. I'm impressed by the efficiency of the entire medical team in the middle of chaos. But mostly I'm impressed by their humanity.
It's as if the doctor sees all the waves of emotions on my face and tells me: "Ann, listen, this is what it means to be a doctor. To be able to sleep knowing that this mother gets to go home with her child because I was there and I acted fast. Nothing beats that feeling."
I leave the hospital hanging on to his words. I avoid thinking about all the systematic problems in healthcare due to poor governance. Today I choose to leave knowing that many women are holding their babies because we were there and we acted fast.
Nyandia Maina is a Medical Student at The University of Nairobi
Related Topics