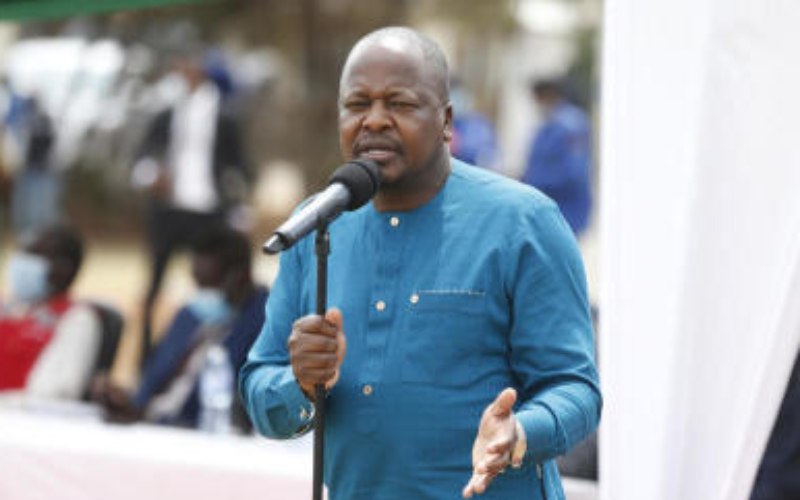 The Ministry of Health has denied any links to a statement alleging revision of Covid-19 measures, that has been circulating on social media this evening.
Apart from having a fake court of arms seal, the statement could not be attributed to anyone at the ministry of health because there was no signatory on it.
The fake statement communicated that the ministry had decided to cease wearing masks in public, removal of temperature screening in entry points, resumption of sports, ceasing of contact tracing and quarantine among others.
Martin Mutua, Head of communications at the Afya House has written to The Standard saying the document was not 'authentic'.
"It has come to our notice that there is a document circulating in the media purporting to come up with revised restriction measures on Covid-19. The document is not from the Ministry of Health and is therefore not authentic," Mutua's text read in part.
Mutua has also assured Kenyans that should there be any changes, the ministry shall communicate to Kenyans through the right medium.
"If and when the Government revises the restrictions we shall make it public in the usual manner,"
The rumour started shortly after Dr Ahmed Kalebi, the former Lancet laboratory CEO, shared an image of the statement on his verified Twitter account.
"Mask wearing in public lifted, Temperature screening done away with, In-person indoor gatherings at full capacity, Full resumption of sports, Contact tracing & quarantine stopped, vaccinated inbound travellers exempt from PCR testing," he captioned his post.
Dr Kalebi made the post at three minutes to 5 pm, then at 6:09 pm, he posted a clarification after the information had gone viral.
"Information received subsequently is that the document circulating was apparently leaked before final approvals & signing from MOH Kenya. It is unsigned and the recommendations therein are neither official nor a confirmed GoK position," he tweeted.
Related Topics