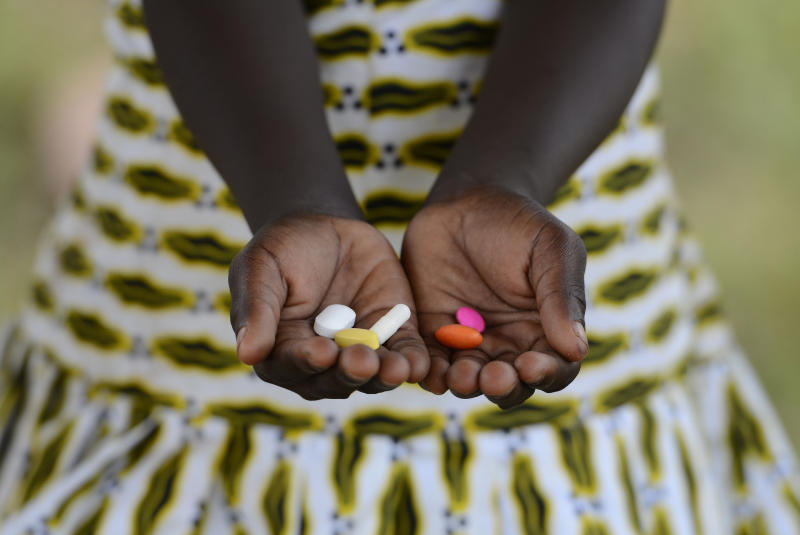 Kenyans have raised alarm over prescription-only medicines being sold online by unlicensed individuals.
Among drugs being sold on online business platforms include Augmentin scientifically known as Amoxicillin/Clavulanic acid which is going for Sh2, 500 for 14 tablets of 625mg.
Amoxicillin/Clavulanic acid is a prescription medicine used to treat symptoms of different infections caused by bacteria like lower respiratory tract infections, chronic obstructive pulmonary disease, bacterial sinusitis, animal bites, and skin infections.
Kenyans on social media confessed to buying prescription medicine online and which could be one of the causes of Anti-Microbial Resistance (AMR), a silent pandemic, according to the World Health Organisation.
Other users also lamented the ease with which prescription medicine is accessed from pharmacies over the years.
The Pharmaceutical Society of Kenya has termed the sale and advertising of prescription medicines outside of the Pharmacy and Poisons Board rules and guidelines a threat to national security.
Dr Louis Machogu, President of the Pharmaceutical Society of Kenya, antimicrobial resistance is a global public health crisis that arises when the bacteria become resistant to locally available and affordable antibiotics because medicines were accessed and used inappropriately.
Dr Machogu says online platforms selling prescription drugs without professional and proper guidelines are "basically killing us because what was meant to be an available medicine to all Kenyans is no longer available because we have misused it and now the bacteria have turned resistant."
Dr Machogu says the effect of this is that Kenyans will resort to more expensive medication since the bacteria in the environment becomes resistant to available drugs.
The Pharmaceutical Society of Kenya, however, supports improved access to quality, affordable, safe, and efficacious health products and technologies especially in enhancing Universal Health Coverage.
But online platforms should ensure adherence to guidelines "so that we do not dilute the critical role of the Kenyan Pharmacist in guaranteeing these rights and protecting our fellow Kenyans," said Dr Machogu adding that the public should also desist from buying prescription only drugs from unlicensed entities.
Other quarters raised issues over regulations as the term of the Pharmacy and Poisons Board (PPB) expired compromising its oversight role and Dr Machogu called on the government through the Ministry of Health to make the necessary appointments.
"We note that the PPB's work has been greatly hampered by the lack of a Chairman and Board of Directors for the last three years, yet to be appointed by the President of Kenya and the Cabinet Secretary of Health," read part of the statement from the Pharmaceutical Society of Kenya.
Dr. Machogu laments online platforms selling prescription only drugs are operating in an unregulated market due to lack of the Pharmacy and Poisons Board, yet the platforms cannot ensure the "patient is getting the right dose" and have no means of assessing "the outcome of the drug after the patient has taken it."
Related Topics