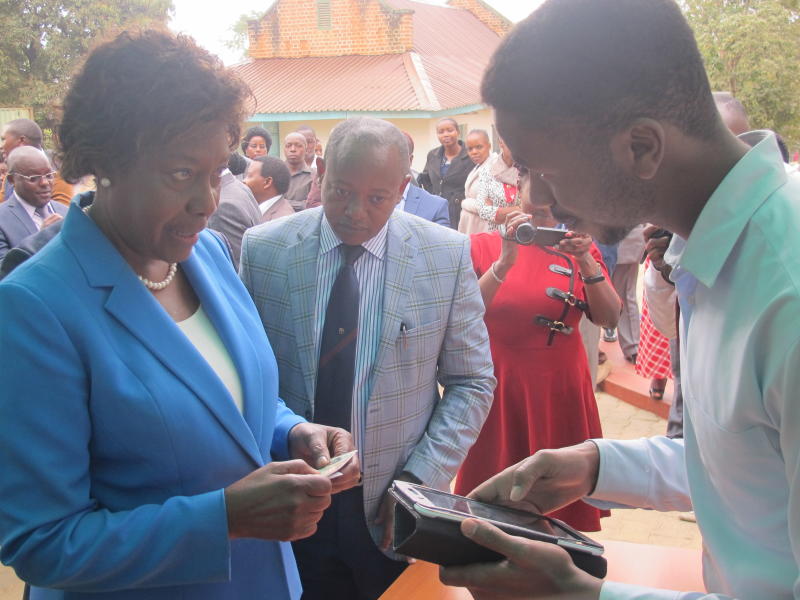 The county government is today expected to unveil a programme that gives residents access to subsidised healthcare.
Kitui follows Kisumu and Makueni in rolling out the universal healthcare (UHC) initiative that will see residents treated for free after registering in the programme and paying a Sh1,000 insurance premium.
"I wish to invite you to the official launch of the Kitui County Health Insurance Cover (K-CHIC), which will take place on Tuesday, 21st August, 2018, at 11am at Katulani Sub-County Hospital grounds in Kitui Central," Governor Charity Ngilu said yesterday.
She said the insurance cover was intended to ensure that the more than 270,000 households in Kitui could access high quality medical services.
The county government has set aside Sh2.93 billion for the programme in the current budget. The governor also said her administration had increased medical supplies to 262 health facilities in the county and employed 527 nurses as well as 35 doctors and pharmacists.
Second pillar
"This is a fulfillment of the second pillar of my election manifesto in which I pledged to provide quality healthcare alongside four other priorities identified by the people of Kitui. The programme also plugs into the UHC component of the Big Four agenda of President Uhuru Kenyatta."
She said her government would continue to provide financial and moral support to the medical sector, adding that the insurance cover would relieve residents of huge hospital debts that often led to detention of patients in public and private hospitals.
The insurance covers referrals and ambulance services within the county, mortuary services for up to seven days, in-patient bills for up to 24 hours after the discharge date, and curative, promotive, preventive, rehabilitative and specialised services within all county public health facilities.
Related Topics