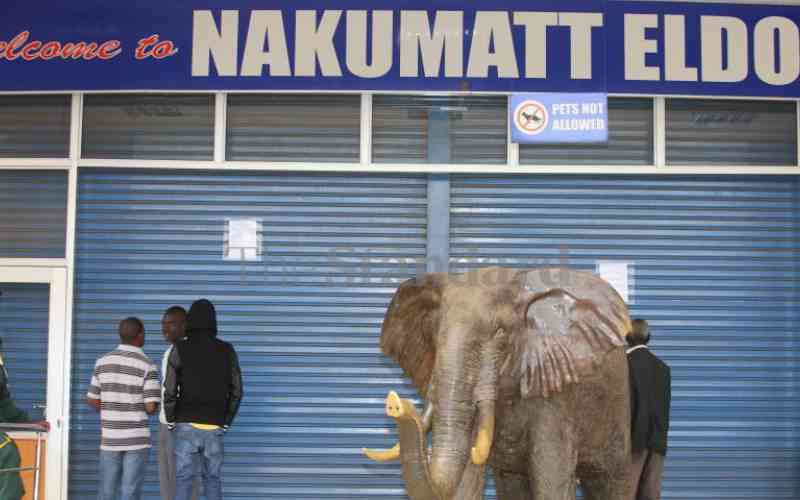 The script is usually the same: A board or shareholders meeting that fails to go right, a fight among them, news of tax arrears or debt to suppliers that have not been serviced for some months, and then you walk into empty shelves.
Such is the dying process of retail chains in the country. And like any other business, it always ends with a liquidation order. This time around, the hammer has fallen for Tuskys.
Kenya's retail sector is a major contributor to the country's gross domestic product (GDP) and employer of hundreds of thousands of workers.
"The wholesale and retail sub-sector is the fifth largest contributor to Kenya's GDP and the third largest contributor to private sector employment," says a report by the Kenya Institute of Public Policy Research and Analysis (Kippra).
"In 2016 alone, the sector employed 238,500 people and contributed about 8.4 per cent to Kenya's GDP."
While Tuskys' journey has just ended, it is not the only one. Several others have gone before, among them Ebrahims, Nakumatt Holdings and Ukwala as well as its successor Choppies.
Uchumi, which is one of the oldest retailers in the country, is still holding on.
Nakumatt, which was arguably the largest retailer in Kenya with regional status, collapsed three years ago and its remains were handed over to Peter Kahi as the court-appointed administrator.
Mr Kahi then revealed that the founder of the chain and his son had received unsecured and interest-free loans from the business amounting to Sh1 billion that was yet to be paid.
Their property valued at Sh3.7 billion was then the target. "This is an indication of poor management practices, which majorly contributed to the fall of the supermarket," Kippra says in its analysis of the retail sector titled, The collapse of retail chain giants in Kenya: Evidence and lessons for retailers.
"Looking at what happened to Nakumatt, it is important for other supermarkets to concentrate on good management skills since lapses in management drive them out of the business."
For Ukwala, as it was drowning, it managed to clutch onto Botswana retailer Choppies, which bought some of its stores in Kenya for Sh1 billion.
This lifeline was short-lived as later, Choppies sought to exit the market. Within no time, the retailer was battling issues with suppliers.
"Choppies Enterprises Kenya Ltd and the Association of Kenya Suppliers have signed an agreement under which all outstanding supplier payments would be cleared," read a statement released by the retailer in the wake of the claims.
"We recognise how important prompt and on-time payments to suppliers are to the economic health of the sector and are pleased to confirm that Choppies are now able to adhere to all agreements."
By the time Choppies was exiting, it owed banks and suppliers in Kenya and Tanzania over Sh1.2 billion. The spirit of death and his scythe has been hovering over Uchumi Supermarket for years but the retailer has been fighting to stay alive.
In 2019, Uchumi revealed that it was in the hole and owed suppliers Sh3.6 billion. It offered to pay just 30 per cent of the debt, asking the creditors among them banks to forfeit the rest.
Other creditors included Chandaria Industries, New Kenya Co-operative Creameries and Manji Food Industries. The death of some of the retailers, however, has been a business opportunity for others.
Naivas, Carrefour and Quickmart have been beneficiaries of the retail spaces once occupied by Tuskys and Nakumatt.
Related Topics