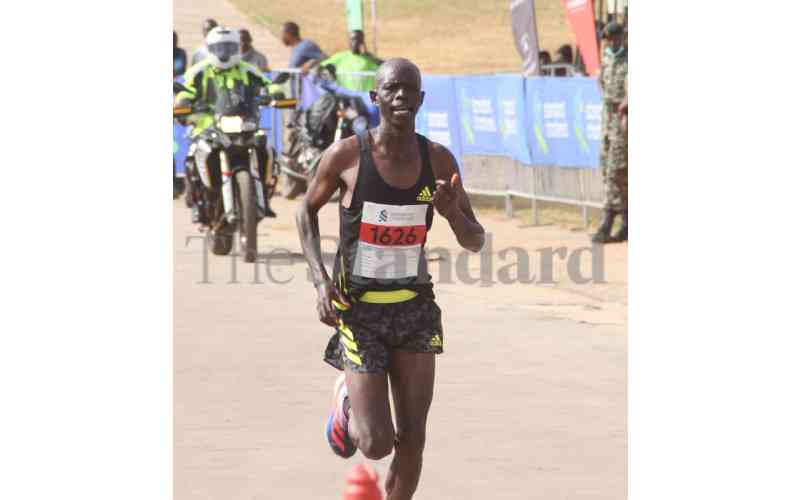 The 20th edition of Standard Chartered Nairobi Marathon will be held on October 29, 2023.
The high-profile race is targeting 25,000 athletes from the 20,000 realised last season.
The marathon aims to raise Sh40 million from the Sh38 million netted last year.
Just like last season, the marathon will be held at the Southern Bypass with a finishing point at Uhuru Gardens.
Registration for the marathon which goes for Sh2000 per athlete opened yesterday both physically and online.
Unlike the two previous editions which were affected by the Covid-19 pandemic, there will be no virtual races alongside the physical marathon this year.
Instead, the virtual contests will be substituted with physical runs in Standard Chartered network branches in Mombasa and Kisumu which will be held on the same day as the main marathon in Nairobi.
As a way of celebrating the 20th edition of the race, the marathon organisers will issue 30,000 tree seedlings to participants to promote Sustainable Actions on Climate Change.
"Our aim is to create a better experience for the runners by taking into account the lessons we have learnt in the 19 editions of the marathon," said Peter Gitau, Standard Chartered Nairobi Marathon Chairman.
"This 20th edition will be participatory, the athletes will play more roles in the race, the marathon will be more than exciting."
"We pledge to get all the race basics rights; from the route measurements, to chips for tracking the athletes, to anti-doping issues carried by the ADAK.
"Hopefully, with the help of our partners, running clubs and other sponsors involved we will be able to net the targeted number of participants we are aiming for this year," stated Gitau.
While hailing the Nairobi premier race, AK president Jackson Tuwei congratulated Stanchart Bank for holding a competition that is in line with AK vision and mission.
"The race is advocating for sustainable actions on climate change which is also currently a priority for the federation.
"Besides climate change, there is also the matter of air pollution which is slowly becoming a threat to sports, as AK we have chosen to become a part of this awareness initiative," Tuwei underlined.
Related Topics