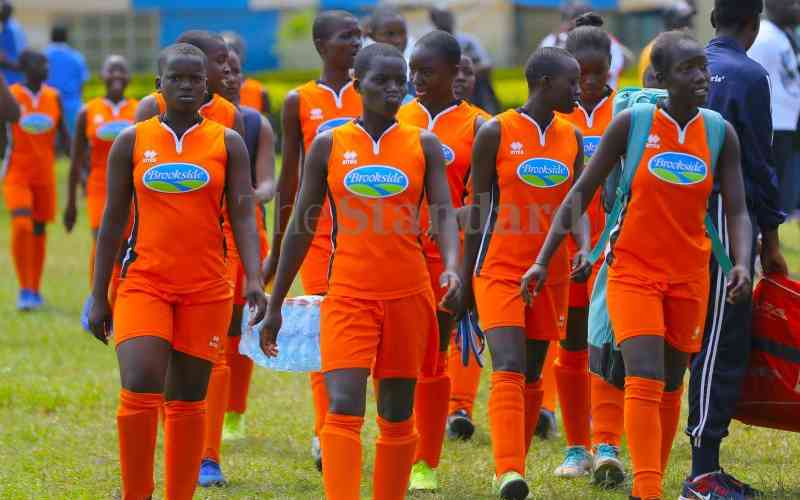 National secondary school hockey queens Nyamira Girls from Siaya County is a school on a mission.
From bagging the Bondo Sub-County title, Siaya County title, Nyanza region title and now national title, you can safely say that Nyamira Girls have been there, done that and won it all this year in Kenya.
After ending five-time East African champions Sinyolo Girls' 10-year reign in Nyanza, Nyamira took over the mantle at the Kenya Secondary Schools Term One national Games played in Eldoret in May.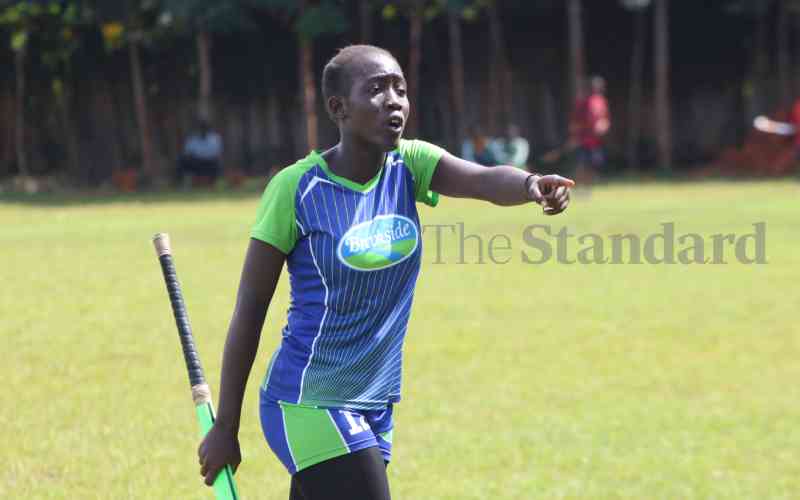 Not that they are boasting, but Nyamira's high intensity and standards are above the rest in Siaya County, a title they have won for the past decade with ease. There were a few exceptions when St Mary's Lwak Girls and Nyawara Girls sneaked in.
The Nyanza Region champions saw off Tigoi Girls High School 1-0 to end their 32-year wait of lifting the national championship. Their last victory was in 1991.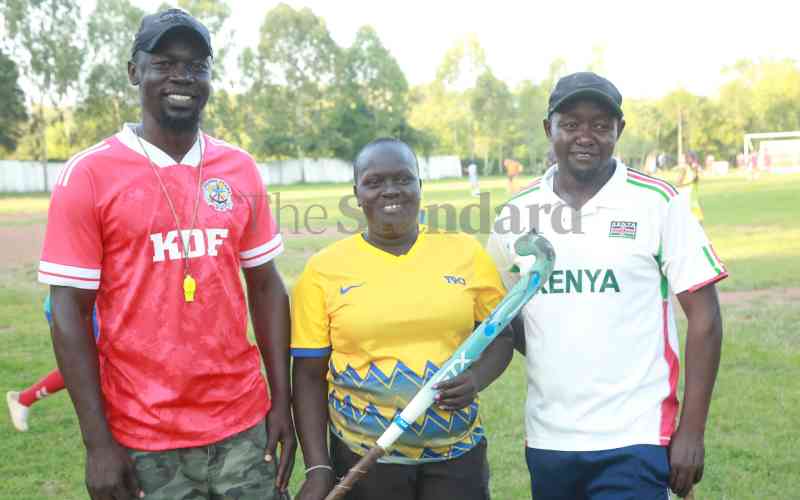 Under the guidance of three coaches; Eliakim Obondo, Dennis Kigae and Naomi Kabibi, Nyamira's dominance is truly a testament of power of passion, dedication, and teamwork.
The school's hockey program has benefited from the guidance of these three experienced and passionate tacticians, who not only teach the technical aspects of the game, but also emphasised the importance of physical fitness and mental preparedness.
The coaches created a conducive environment for talent identification and development, ensuring that promising players received the necessary support and opportunities to hone their skills.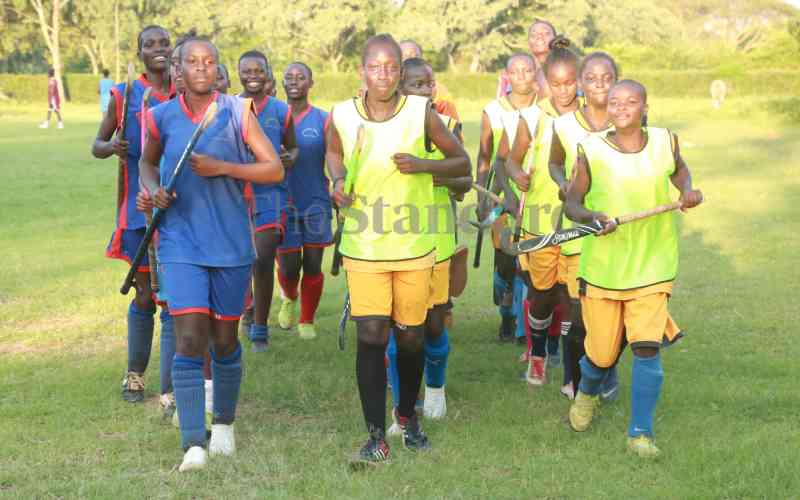 And after successfully leading the team to the national title, Obondo, who handles strength, conditioning and mental wellness of the girls, said they can't wait to travel to Rwanda and come back with the East Africa gong.
"Encouraging students to participate in sports not only helps them stay physically fit but also promotes mental well-being, reduces stress, and enhances their overall academic performance," said Obondo, who teaches Geography.
"Equally important is the mental aspect of preparation. As a team, we must foster a collective belief in our capabilities and a shared commitment to achieving our goals. Mental fortitude is what sets apart great teams from good ones."
The East Africa Secondary School games are expected to start on August 18 after the national Term Two games, which will be in Kakamega from August 9-12.
Obondo said teamwork between the technical bench and the players played a key role in their victory and they are aiming higher this year after breaking a long-standing 32-year old jinx.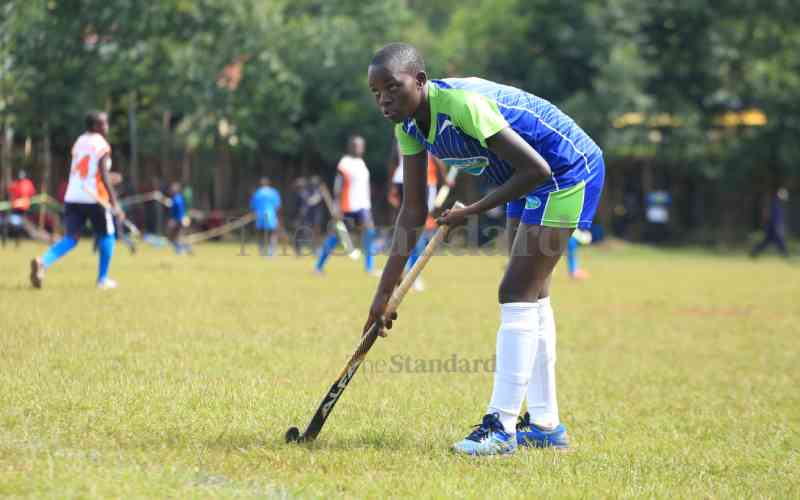 Kigae, who is the head coach, said they are looking forward to play better than they did in 2019 when they finished fourth during the regional games in Tanzania.
"If we continue with our aggressive style of play, nobody will beat us. We have had enough constant friendly matches with the support of our school's administration. We've played friendlies in Kisumu, Western and Rift Valley, which have strengthened our team," said Kigae.
"Understanding our opponents is vital. We will analyse their strengths and weaknesses, strategise our plays, and adapt our tactics accordingly. However, we will also remain true to our own style of play, for it is our team's identity and cohesion that will lead us to victory," Kabibi, the third coach, who handles forwards, added.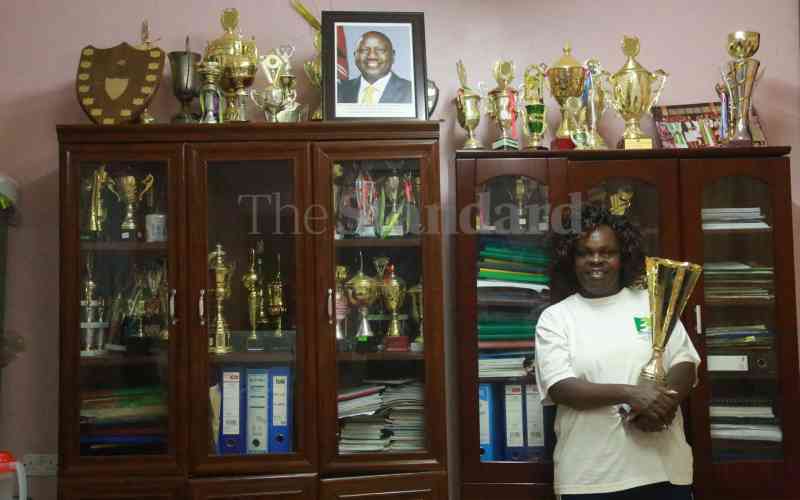 Nyamira Girls principal Jesca Ambasa firmly believes that sports play a pivotal role in shaping the holistic development of her students and that is why she supports them fully.
Ambasa said that she is proud of her school and she cannot wait to lead them again to the East Africa glory.
"While academics form the foundation of their education, it is through co-curricular activities, particularly sports, that we instill values that last a lifetime," said Ambasa.
"Engaging in sports teaches our students valuable life lessons beyond the classroom. Team sports foster co-operation, communication, and camaraderie among students, equipping them with essential interpersonal skills that will benefit them in their future endeavors."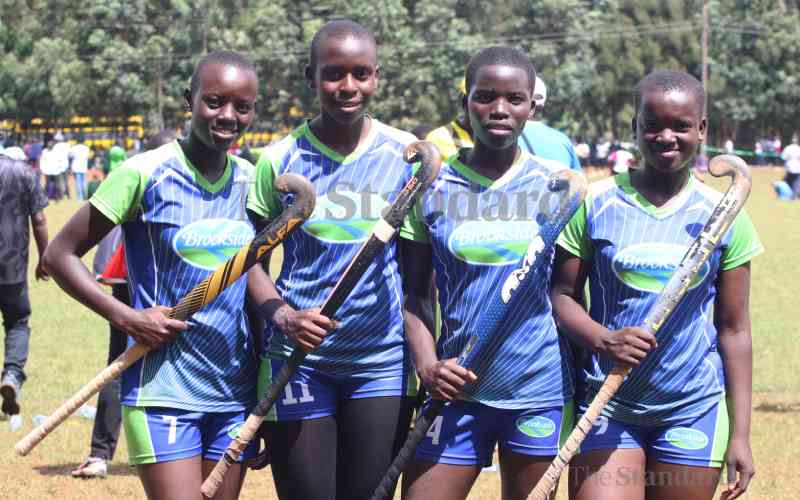 "As we strive for excellence in academics, let us remember that the all-round development of our students is equally important. By encouraging and supporting sports as a co-curricular activity, we create an environment that promotes holistic growth, produces well-rounded individuals, and prepares our students to face the challenges of the world with confidence and determination."
Nyamira finished third during the national games in 2019 before coming fourth in East Africa. Last year, they were third.
Related Topics