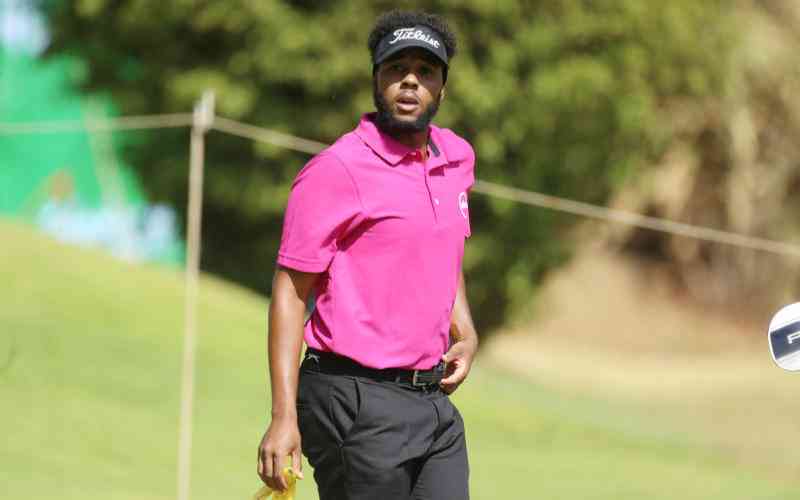 Mutahi Kibugu is currently the leading local golfer at the ongoing Magical Kenya Open (MKO) at the par 71 Muthaiga Golf Club in Nairobi.
The trailblazing youngster had an impressive start in the DP World Tour, firing three under par 68 to take charge of the local charts in the global showpiece.
Below, he tells Standard Sports about 11 things that people probably don't know about him. Read on...
He's a passionate runner
When not on the golf course, Mutahi will be doing some adventurous stuff. These are meant to test his brain and stretch him beyond his limits. Among his endurance indulgence are the 10km, 15km races and marathon.
"I do my runs in Kileleshwa, Kilimani, Riverside and at the Nairobi Jaffrey's Club where traffic is less. Running helps me to clear my mind whenever it's foggy," he underlined.
He is a gym enthusiast
Kibugu doesn't miss gym sessions most of the days. His preferred workouts are the squats, deadlifts and plenty of hip and mobility exercises.
"I urge people to go to the gym and pump weights. Working out helps me to become tough mentally. It also improves my mood whenever I'm down," he says.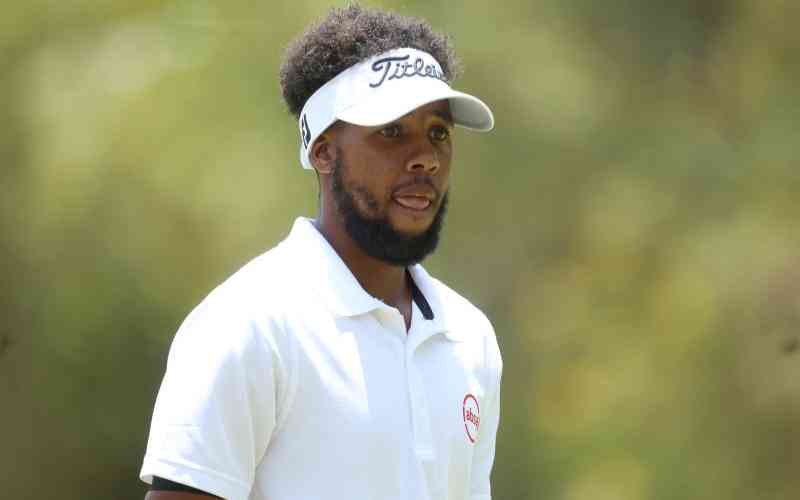 He comes from a family of golfers
His father, elder brother and younger brother are all golfers. They are staunch members of the pristine Muthaiga golf course.
His younger sibling Njoroge was the only Kenyan who made the cut in the Magical Kenya Open last year.
"Our childhood rivalry is what has pushed Njoroge and I to greater heights in the game, we are definitely in this ongoing tournament to raise Kenya's flag high," he stated.
Lived a chunk of his life in Kampala
Kibugu knows the Ugandan capital Kampala like the palm of his hand. The Pearl of Africa city is his bedroom. Since his father was working in Uganda, he lived and schooled there before his family relocated to Kenya in 2011.
Since 2021, Kibugu has been in South Africa where he has been studying and playing golf. He only returned to Kenya to take part in the Safari Tour series which was a qualifier to the ongoing Magical Kenya Open.
Avoids red meat during tournaments
During high profile championships like the ongoing Magical Kenya Open at Muthaiga, Kibugu hardly tastes red meat, he avoids the delicacy like plague. He says the meal slows him down.
"I don't sleep too well when I take red meat, the meal drags my recovery process in games. This interferes with my mental focus," he says.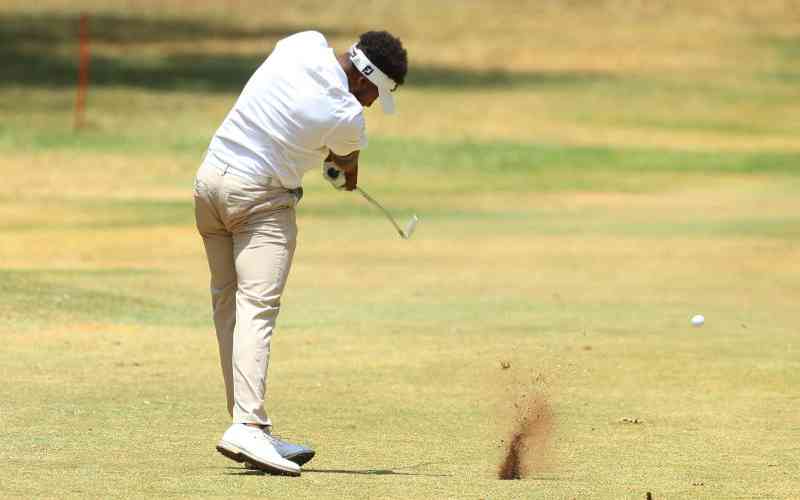 He is single
Hello ladies, are you there? Mutahi is not yet taken. So you can definitely try your luck
"I'm married to golf, it's my love for now, I'm focused to do better in the sport so I can get respectable international invites," Kibugu says.
He loves Nyama choma
Chicken pasta and Nyama choma are Kibugu's favourite meals, but the password to his heart is a well done 'nyam chom'.
He says any lady who wants to 'chipo' him should be a master chef because he can hardly resist the aroma of well-done roasted meat.
Has never dated before
Kibugu has never dated and has never been in love. A chunk of his life has been spent on golf. He is just from South Africa where he recently completed his PGA Diploma.
"I'm yet to date a girl, I hope to date somebody eventually, and as for now the sport is my main focus," he says.
Not keen on driving
Kibugu is not on any four-wheeler for now, but he loves Uber which he says is very convenient for his movements.
In most cases, he prefers moving around on 'footsubishi', this helps him to keep his fitness intact.
But he is focused on owning an Audi someday, and other varieties of fast cars because he loves speed.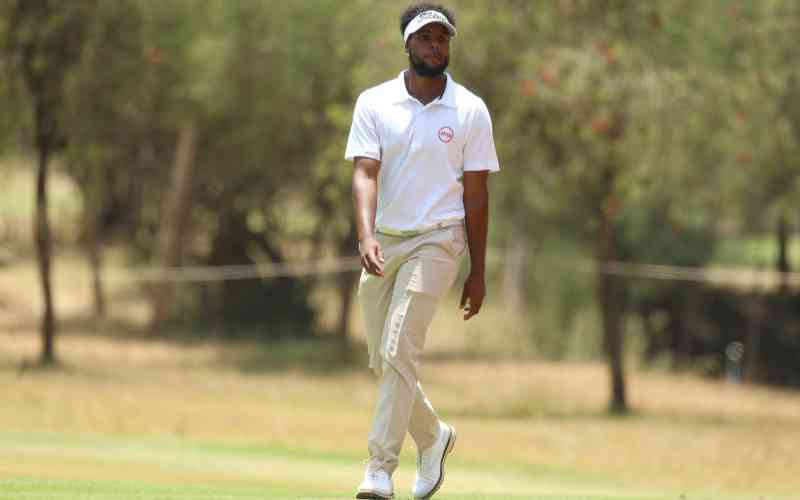 His ideal woman is...?
"I want somebody who fits my personality, someone I can get along with, but I have not gotten that rib of mine for now," he says.
Mombasa Raha is his preferred holiday destination
Large water bodies thrills Kibugu, that's why he loves chilling by the beach in the coastal city of Mombasa.
His other preferred destination is the serene Zanzibar, he says Zanzibar beaches are unmatched.
He used to love Masai Mara before, but is now tired of watching the wild animals, they no longer interest him.
Related Topics