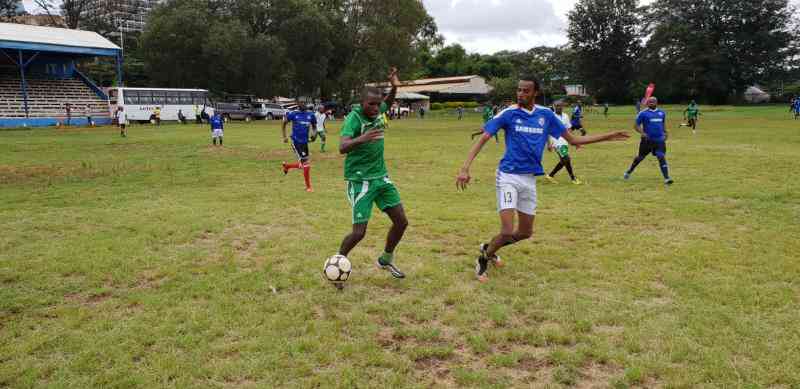 Golden and Green FC kicked off their campaign in the Left Foot Sports social league with a 3-2 defeat against Taliban FC at Sikh Union Club Astro Turf over the weekend.
The newcomers looked the most dangerous from the onset and they took a deserved lead with only eight minutes played when Joel Mburu struck the back of the net from close range.
However, Taliban levelled matters six minutes later through Abdikadir Elmy. Zakaria Mohammed then extended Taliban's lead with a powerful finish in the 24th minute for a 2-1 lead at the half-time break.
Immediately after the resumption, Golden and Green moved level when Mburu latched onto a cross from the right wing before slotting home to seal a brace but Taliban walked away with maximum points when Jacob Osman scored the winner in the dying moments of the game watched by a sizeable crowd.
In another match of the social category, Jamhuri Bulls continued with their fine start to the campaign after thrashing Disciples FC 12-0 in a one-sided affair.
Meanwhile, Amiran Kenya registered a convincing 3-0 victory over Astral Aviation in the Corporate league at the same venue.
Amiran took control of the game from the onset and they took the lead through Cedric Mukhwana, who was the star of the game.
Mukhwana first hit the back of the net in the 12th minute and then added the second in the 24th minute for a 2-0 lead at the half-break.
On resumption, Mukhwana then set Kevin Mwale to score the third goal and give Amiran the vital victory against their bitter rivals. Elsewhere, in the Corporate league, NFT defeated Nation Media 3-1.
Related Topics