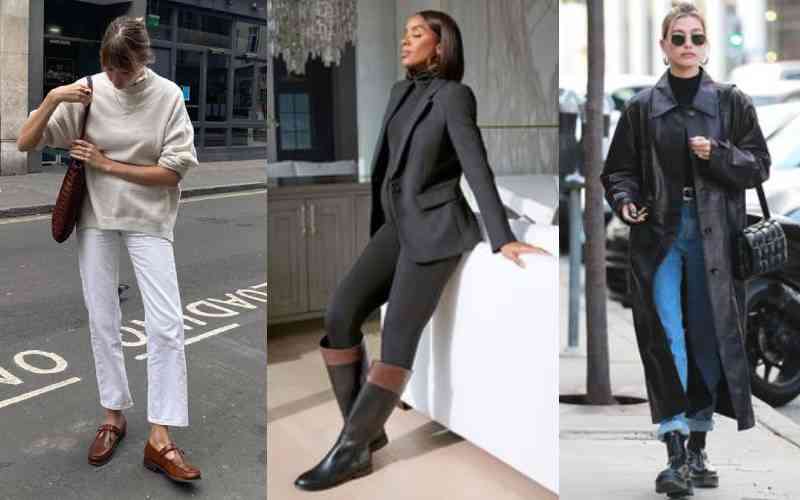 They're the biggest of brands. But with no logos. And that's the whole point.
Call it stealth wealth, or quiet luxury. For the rich and those who aspire, logo-free fashion with outsized price tags is having a moment — at least among people who can spend in the face of higher inflation and a volatile economy.
It's a come-and-go trend that, while spiking in the pandemic's wake, traces its roots as far back as the American industrialists of the 19th-century Gilded Age and France in the 1700s. And retailers are taking note, as are more designers looking to capture not only the rich but their wannabes, too.
The stealth fashion world is perfectly tailored dark suits, often bespoke; bare baseball caps with perfectly rounded rims; and neutral power pieces worn by the only female Roy sibling, Shiv.
THE EVOLUTION OF QUIET
Analysts note that it's during good times when people want to show off, not when nerves are raw about financial futures. Explains Pedraza: The rich try to imitate the masses as those in the middle and top of the mass mimic the minimalist rich.
He cites other stealth eras in fashion. There was the minimalist aesthetic of the 1990s when Donna Karan and Miuccia Prada made practical dressing fashionable, and a show of stealth wealth amid the recession of 2008-09.
Patricia Mears, deputy director of the Fashion Institute of Technology's Museum at FIT, goes back even further.
"People with real money and power have always done this, at least in the United States," she says. "We have this sort of WASP culture, Protestant culture, which turns away from maximalism."
That's only part of a larger story, Mears says.
"You really have to go back to the end of the 18th century. You have the fall of the French monarchy, and then you have this sort of dual rise of industrialization and the rise of urbanization. And so men step into what is called the Great Renunciation."
There's a turn away from powdered wigs and floral-brocaded suits covered with lace.
"All of this court life goes away, and now you have the real power base being the industrialists. They come in, they build wealth and power, and they're doing it in a uniform, the dark suit," Mears says. "A lot of scholars have said that this really becomes the respectable uniform if you want to be both powerful and understated."
Does mimicking stealth wealth work? Investing in quality staple pieces is achieved for longer-lasting wear and less waste, but trying to pull the wool over the eyes of the rich with cheaper alternatives can be a problem. Because after all, when you know, you know.
But minimalism isn't everything. No one expects that logos, along with recognizable signature prints and edgier silhouettes, are going anywhere.
"There will always be people who want the logos. Chanel could hardly give up its logo," Pedraza says. "But there are always going to be brands that cave to what's going on."
Related Topics