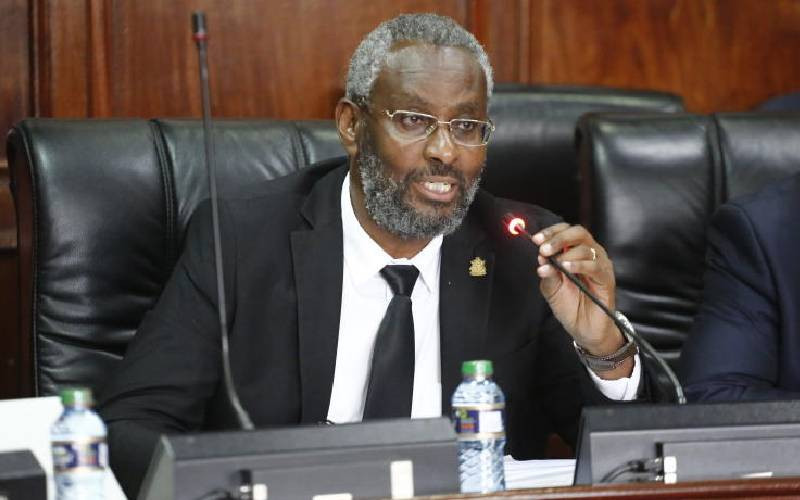 A fresh row is simmering between the University of Nairobi Council and Vice Chancellor Stephen Kiama over the latter's pending leave days.
In a new twist in the leadership of the premier university, the Council has rejected the resumption of duty by Prof Kiama, saying it had not approved his return.
In a letter dated September 22, Council chairperson Prof Amukowa Anangwe said a Council resolution made on July 31 to grant Kiama leave had not been vacated.
"Therefore you are still deemed to be on the said leave and thus you must not discharge the duties of the vice chancellor with effect from September 25 until your leave lapses," the letter reads.
But on Friday last week, Kiama and Anangwe shared a podium during the graduation ceremony held at the institution.
However, in his communication, Anagwe dismissed a letter by Kiama on September 1, indicating his return to the institution after exhausting three weeks leave.
In his communication, Anangwe said the letter by Kiama was written and submitted after VC "already spent the day visiting campuses and discharging duties in the vice chancellor's office without prior variation/cancelation of your six months leave by the council".
Not acceptable
Anangwe terms the letter by the VC "unprocedural, untenable and not acceptable to the council".
Anangwe's letter is copied to Chief of Staff and Head of Public Service Felix Koskei and Education Cabinet Secretary Ezekiel Machogu.
Higher education PS Beatrice Inyangala and university Chancellor Vijoo Rattansi are also copied.
The Council letter to Kiama also makes reference to last week's directive by Head of Public Service that ordered all civil servants that have accumulated leave days to proceed on leave; and further ordered a freeze on conversion of leave days to money.
"The directive (by the Chief of Staff) inevitably conflates with the Council resolution of July 31 and, whose concurrent effect is to require you to comply with both until your accumulated leave of 161 days is exhausted," Prof Anangwe said.
Kiama had on July 28 sought a six months' sabbatical after falling out with the council; the request was approved and his leave began on August 2. The VC in a letter dated August 31 noted that issues that had led to his decision to take a backseat in the university leadership had been ironed.
Related Topics