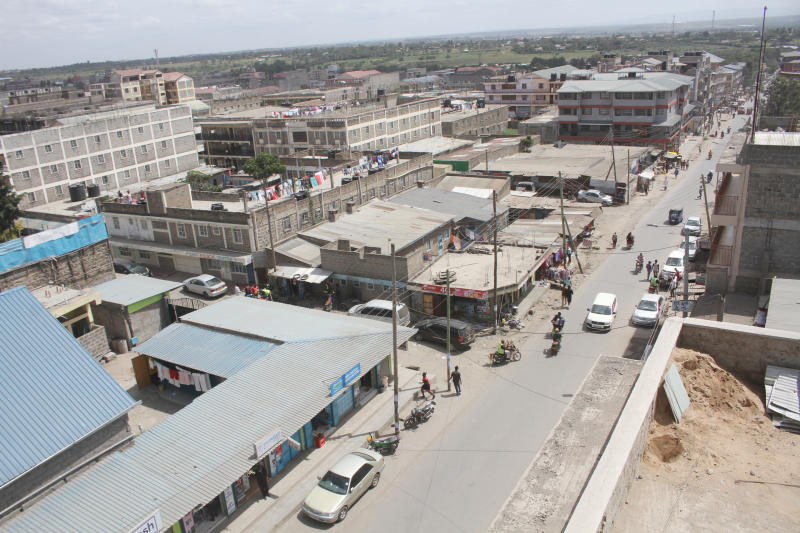 What ails this windswept sprawl? Noonkopir, which is tucked on the fringes of Kitengela town in Kajiado County, is known for all the wrong reasons.
Although the larger Kitengela has witnessed increased crime in the last six months, many of the incidents have been at Noonkopir, now a haven for criminals.
Incidents of murder, abductions, robberies, and all manner of crime have been reported at the highly populated village.
It is in this same village where seven people were killed 10 years ago. Their bodies were found buried in shallow graves. The seven men were believed to have been murdered by members of the outlawed Mungiki sect who by then had settled in the area.
Three months ago, decomposed body of Michael Omondi, a well known mechanic in Kitegela town, was found buried in a shallow grave, a few metres from where he was allegedly killed. A man and his wife, both believed to be prime suspects were arrested and arraigned in a Kajiado court.
Last month, another a middle-aged man was killed and his body dumped by the roadside in Kitengela, a few metres from a newly constructed police station. The body of Daniel Njuguna, who was a casual labourer from Noonkopir, was found by passersby. The body had visible injuries on the face, suspected to have been inflicted with a blunt object. Isinya Sub-county DCI officer Jeremiah Ndumbai knows the rising insecurity in Noonkopir, confirming that the area has notorious criminals.
Kajiado County Commander Muthuri Mwongera reassured local residents that security agents are working to stem crime in the area. The area County Commissioner Joshua Nkanatha said they have increased security patrols and asked local residents to work with the police to arrest criminals. Three weeks ago, four men went missing after sharing a meal at a popular entertainment spot within Kitengela town.
The four – Elijah Obuong, Jack Ochieng, Benjamin Imbai, and Brian Odour – vanished on April 19 and their vehicle was found abandoned the next day at the restaurant's parking bay. The bodies of Obuong and Imbai were later found in Murang'a and Kiambu counties respectively.
And the body of an eight-year-old girl was found dumped at Orata near Noonkopir. The body of Shantel Nzembi that had been stuffed in a gunny bag was found by a passerby who reported the matter at the Kitengela Police Station. Detectives have arrested a boda boda operator in connection with the killing.
Before the girl was killed, her abductors had demanded a ransom of Sh300,000 in order to release her. And as the parents of Shantell prepare to bury their daughter, two more people are reported to have disappeared in the same area.
Related Topics