Bodies of missing men found in Murang'a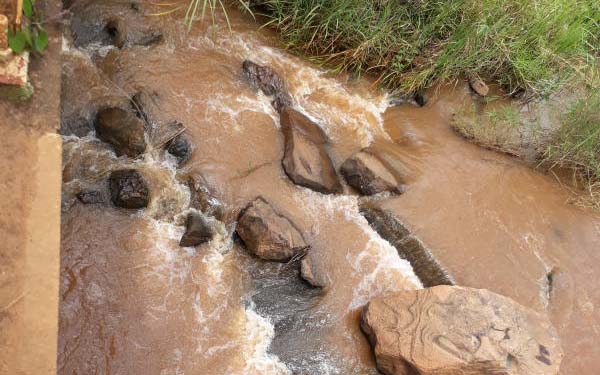 The mystery surrounding the disappearance of four men in Kitengela, 12 days ago, deepened yesterday when the bodies of three men were recovered in Murang'a County.
The families of Elijah Obuong, 35, and Benjamin Amache Imbai, 30, were last evening struggling to come to terms with their brutal end after their bodies were found 100km away from where they were last seen alive.
Two of their colleagues - Brian Oduor, 36, and Jack Ochieng, 37 - were still missing although a third body was found close to Imbai's. It, however, had not been identified by last evening.
While some family members accused the police, suggesting they had something to do with it, officers distanced themselves from the matter. Family members also turned their wrath on media "for sensationalising the incident".
"My cousin had been in and out of the police station and the way they disappeared, we can only think police had a hand in this issue," James Owiti, Obuong's relative, claimed.
Obuong's body was retrieved from Mathioya River. His relatives led by Michael Amolo positively identified him using his beard and tattoo marks on his body.
The body had no visible injuries except a small spot on the forehead. Obuong's friend Imbai was identified by his relatives at the General Kago Funeral Home in Thika town.
Central Police Regional commander Titus Ndungu said Imbai's body was spotted lying beside the road at Gakoe Forest in Gatundu North by a water company official who was driving along the Thika-Magumu Road on April 20.
His relatives yesterday said they were 'fearful' to talk about their son's death since they did not know who killed him and the motive.
Found in sack
A third body that is yet to be identified was discovered by sand harvesters around Mukungai River where Obuong's body is said to have been retrieved before it was taken to the morgue.
Imbai, Obuong, Brian Oduor, 36, and Jack Ochieng, 37, have been missing since April 19 when they were last seen at a club in Kitengela town.
At the mortuary, Obuong's relatives turned their anger on journalists, describing them as insensitive "because of the way they have been reporting on the disappearance of the four".
Police said his body was taken to the mortuary after it was found in a gunny bag on April 20 at around 10am on the banks of Mukungai River.
The area where the body was discovered is along the busy Murang'a - Iyego - Kangema road which during the day is full of sand harvesters and Public Service Vehicles destined for Gitugi in Mathioya.
The residents alerted police from Murang'a Police Station. The body was naked without any identification document at the time it was booked at the mortuary.
Murang'a County Criminal Investigation Officer Daniel Kandie said detectives will link up with their Kajiado colleagues to establish the motive of the deaths, adding that the matter is under investigation.
A postmortem will be conducted to establish the cause of death.
"After confirming their identities, we are in an effort to advance our investigation into their deaths," said a detective investigating the incident.
Imbai lived in Athi River, Obuong in Kayole, Ochieng in Donholm, and Oduor in Embakasi.
The motive of the killings is yet to be established but various theories have been advanced, especially on social media.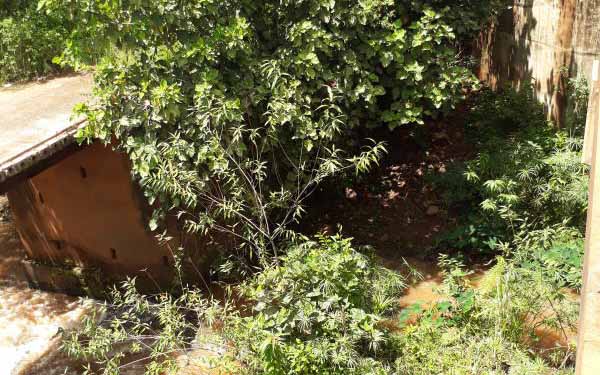 The four friends are believed to have been abducted outside Club Enkare where they had ordered drinks after lunch before they were seen leaving at about 3pm.
According to those who saw them, they left towards the parking lot where their white Toyota Mark X was parked.
There was no commotion at the scene and their car was found about 500 metres away from the parking lot of the club.
The four were known to be good friends. Imbai's younger brother, Elvis Imbai said they found the car as a result of a Facebook post.
Records show Imbai had at least two pending criminal cases in court. One case of robbery was pending at the Kibera Law Courts and another one was at Mavoko Law Courts.
Imbai was last year in January arrested alongside six other men, accused of belonging to a gang that allegedly robbed a man of Sh900,000 after they trailed him from the KCB Buru Buru branch, broke into his car that was parked at a parking lot, and made away with the cash.
According to the DCI, the suspects executed the crime by posing as customers and joining the victim in window shopping for a car.
Yesterday, police spokesman Charles Koskey denied police involvement in the killing.
"We have nothing to do with the issue. The matter is under investigation and you can take it from me this is not the work of the police," Koskei told The Standard on phone.
Additional reporting by Kamore Maina