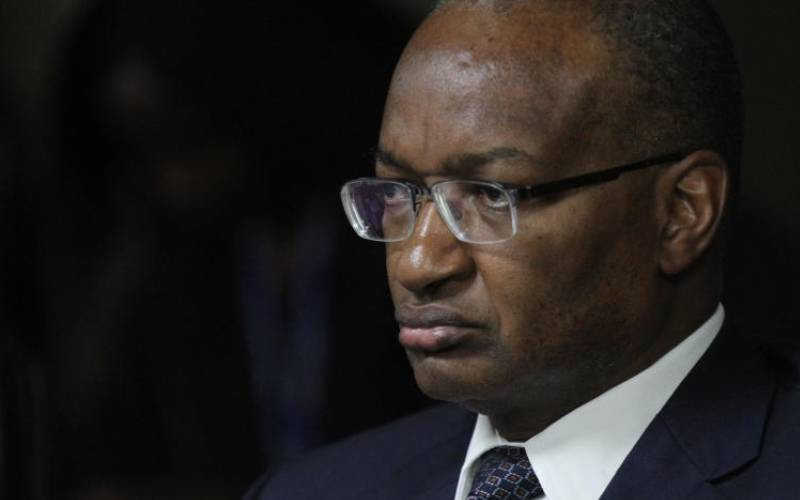 When the Covid-19 pandemic struck in early 2020, one of the average Kenyans' greatest regrets was that they had to use mobile money transfer for most transactions after handling of cash was discouraged as one way of curbing spread of the virus.
For customers, mobile transactions were expensive due to the fees levied for every transaction. For those in business, this opened an avenue for dishonest people to reverse payments done through mobile money services.
This problem of charges would be swiftly addressed. On March 16 last year, the waiver of fees for sending money between mobile money wallets and bank accounts was announced. And after a meeting with Central Bank of Kenya (CBK) Governor Patrick Njoroge, Safaricom announced that that all person-to-person transactions below Sh1,000 would be free for three months.
But businesses, especially public service vehicles, soon announced that they would only accept cash payments. The digital payment system was in jeopardy.
Other charges on transactions had remained at pre-pandemic levels, though, and as the pandemic eased, the temporary reprieves also started to go. The last on the list was the CBK's decision to reinstate charges on money transfers between bank accounts and mobile money wallets, announced on December 6.
This move is expected to offer relief to commercial banks that have for a long complained about CBK's reluctance to reinstate the fees.
It is, however, a blow to customers who, in probably worse financial standing than they were when the fees were first waived, could now frantically seek avenues that will help them avoid these charges.
For low-income earners, says economist Ken Gichinga, a behaviour shift to escape these fees could be imminent. As lenders recoup what has been lost in fees and commissions over time, they might have fewer people to target.
Since fees were waived, the payments ecosystem has expanded significantly, says CBK. Between March 2020 and October 2022, the number of Kenyans actively using mobile money increased by over 6.2 million.
"The monthly volume and value of P2P (person to person) transactions increased from 162 million transactions worth Sh234 billion to 440 million transactions worth Sh399 billion, an increase of 171 per cent and 71 per cent, respectively.
The monthly volume and value of transactions between PSPs (payment service providers) and banks increased from 18 million transactions worth about Sh157 billion to over 113 million transactions worth Sh800 billion, an increase of 527 per cent and 410 percent, respectively," CBK said.
Recently, a Twitter discussion on the charges different banks would be levying on bank-to-mobile money wallet transfers revealed a general discontentment with the waiver of the fees. CBK announced that the revised maximum charges for transfers from bank accounts to mobile money wallets would be reduced by on average up to 61 per cent, and mobile money wallet-to-bank account by on average up to 47 per cent.
Tariffs for pay bills that are used to collect and disburse funds by businesses, companies, and institutions such as schools and utilities would be reduced by on average 50 per cent, and charges levied by banks for bank-to-mobile money transactions reduced by on average 45 per cent, CBK said.
These transfer charges come as an additional baggage to customers who, in person-to-person transfers on M-Pesa, accrue charges that X N Iraki, an economist who teaches at the University of Nairobi, thinks are 'a bit high'.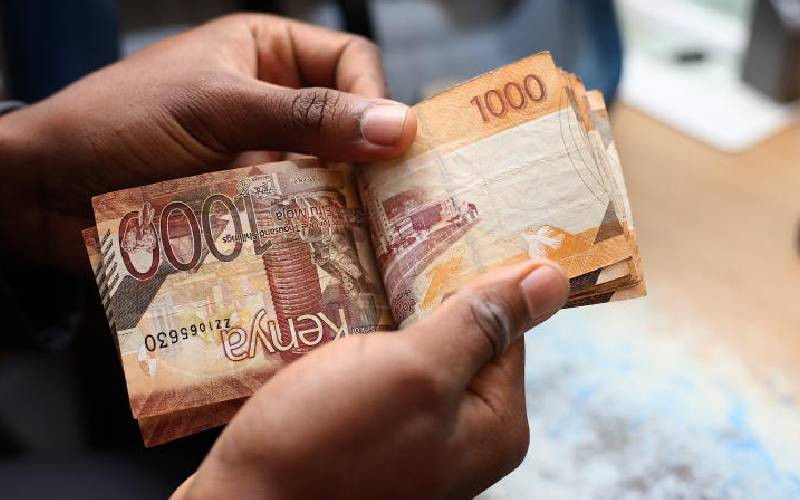 The daily maximum transaction value for M-Pesa is Sh300,000. The maximum amount per transaction is Sh150,000.
Transferring between Sh501 and Sh1,000 to another M-Pesa user costs one Sh12, while a transfer to an unregistered user costs four times that. The recipient spends Sh27 to withdraw the same amount of money.
The amount rises to Sh22 for transfer of between Sh1,001 and Sh1,500, Sh32 for between Sh1,501 and Sh2,500, and Sh51 for any amount between Sh2,501 and Sh3,500.
A person sending Sh20,001 and above (to the maximum of Sh150,000 allowable in one transaction) will pay Sh105, while the person withdrawing pays Sh300. So what happens with people who have to constantly pay to transfer from the bank and then to another mobile wallet?
"The elasticity of demand for mobile money services tends to be high, meaning that a slight increase in prices will mean less demand and fewer transactions. This means more preference to cash transactions," says Mr Gichinga, the chief economist at Mentoria Economics.
"However, there is also another aspect of behavioural economics, whereby we are all creatures of habit and there are many who have gotten used to the convenience of the transfers and might be willing to part with a higher cost to retain the convenience."
Mr Gichinga says that considering these two factors, the outcome could be largely dependent on, and vary among, income groups.
Prof Iraki says a dip could be experienced, but on an insignificant scale. "There will be an increase in the use of cash to avoid these charges. ATMs will benefit, too. However, most of us are addicted to such transfers and the decrease might not be that substantial. ATM charges might be an acceptable expense for many who could withdraw bigger sums and for spending on a longer term. This is unlike in digital transfers where small, regular withdrawals are done at customers' convenience.
Martha Wambugu, a doctor, says her Cooperative Bank card expired in December and she had to promptly renew it because she will be accessing the ATM more frequently. "I am trying to save every coin I can. I am used to making many small transfers to M-Pesa for expenditures, now I think I will have to make a lot of withdrawals at the ATM."
A Kenyan on Twitter wrote on January 4, "Those new bank transfer charges will now have me ask my employer to pay me in cash, which I will stash under the pillow."
Another wrote, "After the 20 per cent excise duty on the bank-to-M-Pesa, we will migrate back to ATM withdrawal, which we had forgotten."
Erick Keter, also on Twitter, said the transaction costs add up to a lot of money for small businesses and earners. "Five transactions per day at a cost of Sh32 each translates to Sh160 per day and Sh4,800 a month."
Related Topics