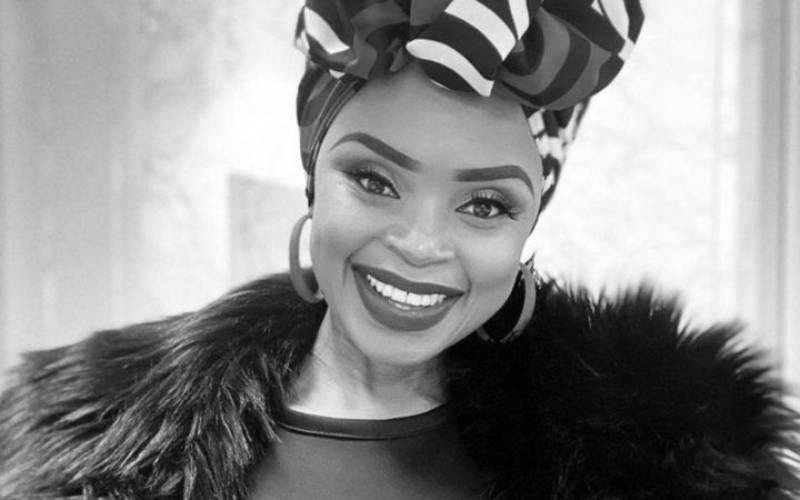 Zoleka Mandela, a renowned South African activist and the granddaughter of the South African anti-apartheid activist, Nelson Mandela has died of cancer at the age of 43.
Zoleka died on the evening of Monday, September 25, while undergoing treatment at a hospital.
According to the family spokesperson, Zwelabo Mandela, Zoleka had been admitted to the hospital almost a week before her demise.
"On Monday, September 18, Zoleka Mandela was admitted into hospital for ongoing treatment for metastatic cancer to the hip, liver, lung, pelvis, brain and spinal cord," said the family spokesperson.
She was diagnosed with breast cancer at the age of 32 which she was treated for and was in remission but the illness later resurfaced.
"Recent scans revealed significant disease progression including fibrosis in the lungs as well as several emboli," added Zwelabo.
Zoleka is also known for documenting her cancer journey online as she came out last year to confirm that she had been diagnosed with lung and liver cancer which had spread to other organs.
She posted on her Instagram account, "What do I tell my children? How do I tell them that this time around I may not get to live my life as a survivor? How do I tell them everything will be OK when it's not? I'm dying... I don't want to die."
In 2010, she lost her 13-year-old daughter in a car accident, which birthed her initiative that championed road safety.
Additionally, she openly spoke about her battles with depression and the sexual abuse she went through as a child.
Zoleka was only 10 years old when her late grandfather was released from prison after being detained for 27 years.
She is survived by her four children.
Related Topics