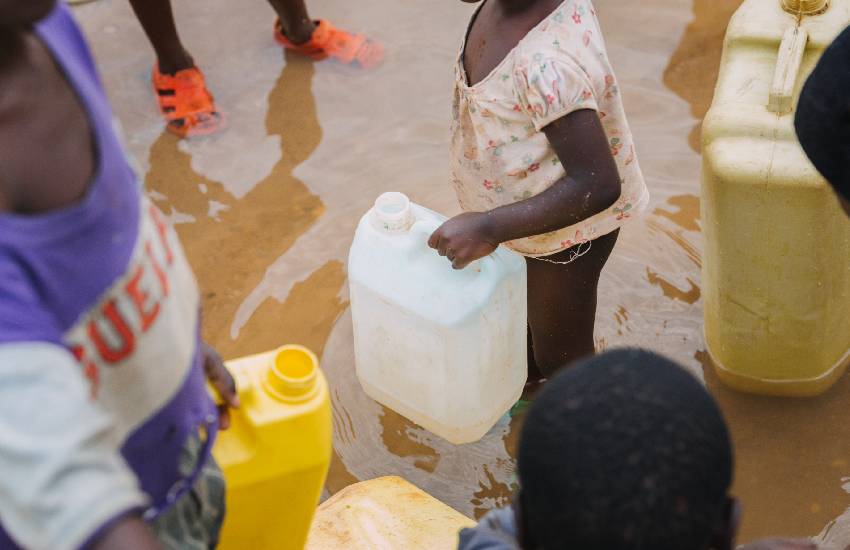 You can now access free treatment for schistosomiasis (bilharzia) in Lamu, Taita Taveta, Kilifi, Tana River, Kwale and Mombasa. Schistosomiasis is a chronic disease caused by parasitic worms that infect people during routine agricultural, domestic, occupational, and recreational activities that expose them to infested water.
Infection happens when larval forms of the parasite released by freshwater snails, penetrate the skin during contact with infested water. Residents of parts of central, lower eastern regions and the Lake Basin are also at risk of contracting the disease.
Jacob Tommy, a researcher at Kenya Medical Research Institute in Mombasa, says bilharzia is contracted through contaminated water and that people should avoid sharing water basins with the infected. "Stagnant water highly causes bilharzia among children," the researcher said, adding that when not treated, it becomes chronical and causes reproductive health challenges, more so among women.
Children are the most vulnerable due to poor hygiene and certain play habits like swimming or fishing in infested water bodies.
Symptoms include abdominal pain, diarrhea and blood in the stool and at an advanced stage, it causes liver and spleen enlargement and hypertension of the abdominal blood vessels.
Patients will get free medicine, including praziquantel and mebendazole, said Florence Wakesho, a parasitologist from the division of vector-borne and neglected tropical diseases.
She says the mentioned regions have high prevalence of bilharzia and soil-transmitted helminthiasis - which is transmitted by eggs in human waste - which in turn contaminate soil in areas with poor sanitation.
The diseases affect 9 million Kenyans, with a further 17 million at risk. The free treatment is courtesy of a partnership between the Ministry of Health and the United Kingdom.
The medicines are recommended by World Health Organisation (WHO) for treatment of schistosomiasis and soil-transmitted helminthiasis. The outreach programme will involve trained community health workers walking door to door "because they understand affected families to reach all the target population," according to Wakesho. She said economic and health effects of schistosomiasis are considerable, as it disables more than it kills.
Number of deaths
"Deaths due to schistosomiasis is difficult to estimate because of hidden pathologies such as liver and kidney failure, bladder cancer, and ectopic pregnancies due to female genital schistosomiasis," she said.
The planned treatment follows granular mapping research in 129 wards, of which 72 were found to have a high prevalence of schistosomiasis and soil-transmitted helminthiasis, which impairs the nutritional status of the infected by the worms feeding on host tissues, including blood, leading to a loss of iron and protein.
WHO estimates show at least 290 million people required preventive treatment for schistosomiasis in 2018. Of these more than 97 million were treated.
Control of schistosomiasis is based on large-scale treatment of at-risk population groups, access to safe water, improved sanitation, hygiene education, and snail control besides treatment with praziquantel medicine clustered under preventive chemotherapy of infected populations.
Adequate sanitation and snail control that reduces transmission and infection of water prevent the disease.