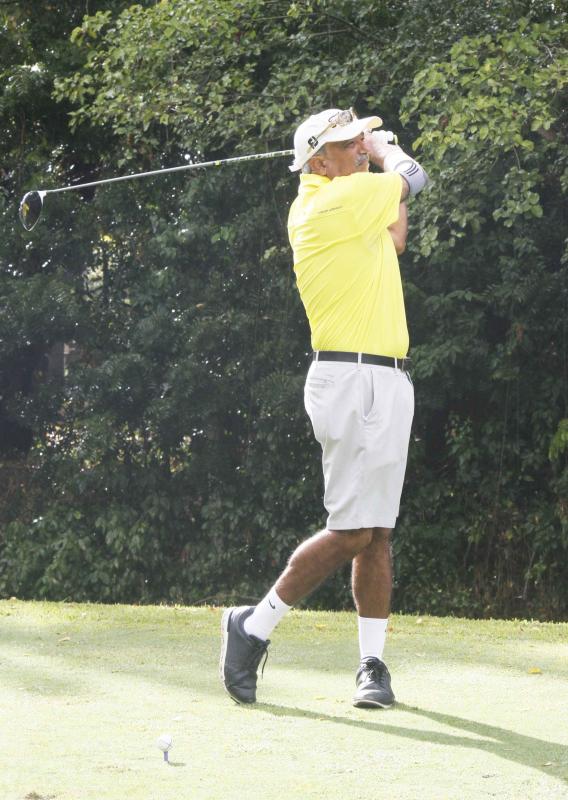 Vishnu Dhutia triumphed at the par 71 Nyali Golf and Country Club course, in Mombasa, on Saturday.
Playing off handicap 12, Dhutia returned an excellent 68 nett to emerge category A winner of the June 2022 Mug Golf tournament, registering his major maiden victory this year.
"This has come as a surprise. I have not been winning in major events since the year begun, but this victory has re-energised me. I am very happy with my scores and hope to keep on improving with every tournament," said Dhutia.
The day-long tournament, which was sponsored by the club, brought together 108 golfers with valid handicaps from the home club, Leisure, Vipingo, Malindi and guests of the club.
John Orioro, playing off handicap 11, was the runner-up on a countback score of 70 nett after tying on scores with third-placed handicap 11 Jimmy King'ori.
Dhanji Pindolia, playing off handicap 18, was the category B winner on 68 nett, while handicap 17 Jacob Kamau, who had 69 nett, was the runner-up, with handicap 16 Johnson Wamunyua, on 71 nett, finishing third.
Handicap 19 Reaz Alibhai, with 64 nett, won the category C section, while handicap 19 Jayin Malde with 66 nett was the runner-up. David Ngunjiri, playing off handicap 23, was third with 68 nett.
Tom Abwao, playing off handicap 30, won the category D section on a countback score of 67 nett, tying on the same score with handicap 29 Neil Dodhia, who was second. Handicap 3 Agil Is-Haq was the gross winner on a six over par 77 gross.
In the Medal section, handicap 20 Hilda Mugure brought 71 nett to win the A category, while handicap 8 Susan Stokes was the runner-up on a countback score of 73 nett, tying on the same score with third placed handicap 15 Betty Bundotich.
The club's Lady Captain Annemarie De-Jong, playing off handicap 28, was the Category B winner on 70 nett, as handicap 24 Alice Wahome, with a countback score of 71 nett, settled for the runner-up slot. She tied on the same score with handicap 21 Lena Breitner.