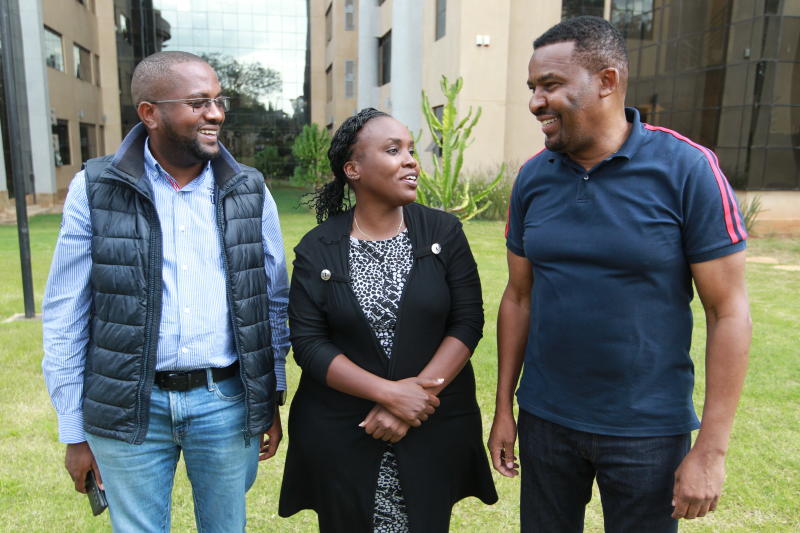 Barely one week remains before the FKF Caretaker Committee's mandated time comes to a lapse on May 11, 2022.
Lodvrick Aduda, football administrator has asked the Sports, Culture and Heritage Cabinet Secretary Amb. Dr Amina Mohamed to address football stakeholders on the next cause of action after the lapse of the Football Kenya Federation Caretaker Committee's mandated time.
Aduda who once served as FKF CEO noted that there is a need for the CS to explain to stakeholders involved directly with football matters the next course of action to avert a situation whereby there is a void left after the designated date.
"It is important for the CS to come out and explain to actual stakeholders the next course of action now that the term of office for the Caretaker Committee is ending and she stated that she will not extend their stay," said Aduda.
"League matches, for instance, are scheduled to end on June 11, and the big question remains who will be in charge and therefore she needs to give a general direction on where we are."
Aduda further noted that the CS should brief stakeholders on any other ongoing negotiations with FIFA on top of the directives that the global football body gave for Kenyans reinstatement to the FIFA fold.
"I think it is important that the stakeholders are informed if there are other negotiations going on other than the directives from FIFA," he added.
It is important they know what exactly is going on other than waiting for May 11 to be in another quagmire. She is a regulator and thus the actual players in the sector need to know what she is up to next week."
In November, Dr Amina appointed a 15-member Caretaker Committee led by Justice (Rtd.) Aaron Ringera to manage the affairs of the Football Kenya Federation (FKF).
The core mandate of the Committee was to take charge of the affairs of the federation for six months, with the CS being on record saying she will not extend the committee's term.
Speaking to the Sunday nation in February 2022, Justice RTD Aaron Ringera, had indicated that the committee may not be able to accomplish its mandate in its stipulated time due to some logistics.
"The Caretaker Committee has a plan to complete its mandate and duties assigned within the time given and of course somethings may be beyond our control and cause delays, for example court cases, and other logistical but matters but if time lapses before major issues are completed then we will leave it to the CS to explore other options, perhaps move to court to get an extension or leave the matter at the Sports Disputes Tribunal," said Ringera.