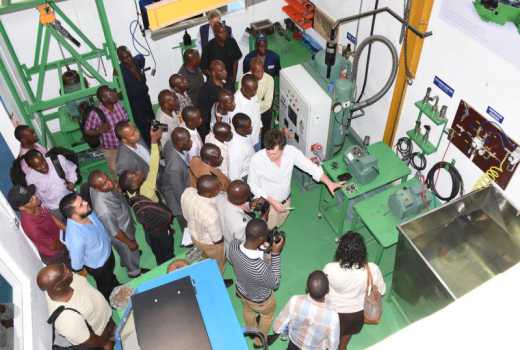 A Germany multinational dealing in refrigeration and air-conditioning, Bitzer, has scaled up its operations in Africa with the opening of a service centre in Nairobi.
This comes 14 months after it unveiled a subsidiary and office in Kenya to tap into the growing demand for commercial and industrial refrigeration and air conditioning services in the region.
The firm manufactures compressors used in refrigeration and air-conditioning systems. The centre, with a fully-equipped workshop and staff, provides repairs, original spare parts and technical support for Bitzer's refrigeration compressors.
It is operated in partnership with Repelectric Kenya Ltd based in Nairobi's Ruaraka area with technical backing from Bitzer.
"Kenya is an important growth region for Bitzer. Increased prosperity and growth in population have led to greater demand for reliable refrigeration and air conditioning," said Bitzer Managing Director for Middle East Stefan Leitl. Mr Leitl said the centre would also support Bitzer's efforts against counterfeiting of its products, mainly from China.
Repelectric Kenya General Manager Jack Wootton said the facility would reduce repair time of compressors, saving downtime costs to businesses.
He said the new facility had introduced global standards and quality in repair and maintenance of refrigeration compressors in the region.
"We have technical support directly from Bitzer to the carry out the best possible repair work. We look forward to expanding our capabilities as the market grows," said Mr Wootton.
The Bitzer centre and office in Kenya will receive technical support from Bitzer Middle East.