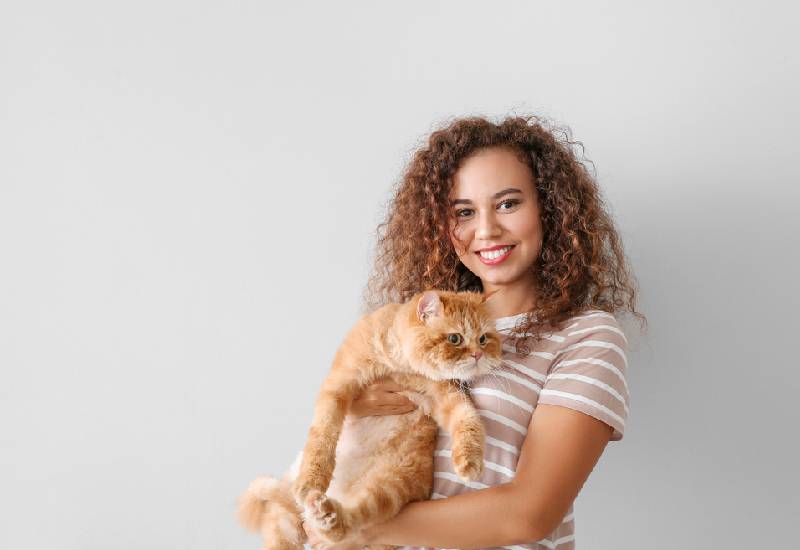 Cats can be the perfect in-house pets. They are small, mostly quiet and they are also independent. They are low maintenance and when they are kept happy and entertained, you don't have to worry about any unnecessary extra costs.
According to phys.org, quoting Veterinary Record journal, pets particularly cats and dogs can help reduce stress, anxiety, and depression, ease loneliness, encourage exercise as well us improve cardiovascular health. Helpguide.org adds that other than providing valuable companionship for older people, caring for animals also helps children grow up more secure and active.
However, when it comes to keeping cats in apartments and rented houses, there are a number of considerations you need to make as a cat owner to ensure that both you and your cat have the best living space. Here are some tips to start with:
Get a pet-friendly rental
Other than being a good cat owner, you need to factor in the state of your apartment and assess if it is suitable for keeping a cat before getting one.
For instance, how safe are the windows of the apartment? The windows shouldn't be easy for your cat to jump out. Once you have found a perfect apartment, the next step should be to optimize it for your cat's best life by considering the type of furniture and other household items you acquire. Also, you need to find a landlord who will allow you to have a pet on the property as some property managers don't prefer having pets within their premises.
Clean often and have a carpet
READ MORE
Interestingly, having a carpet in your apartment simplifies your life when it comes to dealing with cat hair.
Cats shed their hair a lot and you need to sweep or vacuum often to rid your apartment of the hairs. When you have a hardwood, tiles or laminate flooring, you will need to clean more than you would if you have a carpet. Cat hair sticks to the carpet where they are kept until it's time to vacuum.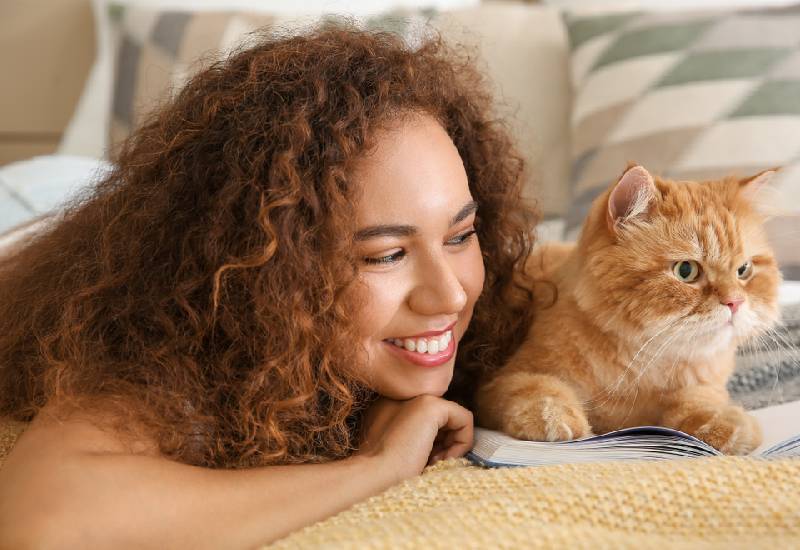 Ensure your cat gets quality playtime
Cats are hunting animals and they have a pretty high prey drive. It is, therefore, vital that at least once or twice a day you give them a hunting game by having them actively engaged in play. You can also get cat toys and irrespective of how lazy your cat is, you need to still find a way of letting playtime happen.
PetEducation.com opines that cats need to have toys, well, at least most cats. As a feline instinct, cats are bound to become restless and they can start clawing on anything. As thus it is important that you keep your cat entertained.
Also, when buying cat toys, ensure you include some that your cat fancies and it can play with by himself. Some of toys to consider are the cat springs, bouncy balls and the sisal mice.
Prevent cat litter smells
No one likes the idea of living in a smelly house. As a cat owner in a small apartment, you may think that staying in a smelly house is something you'd have to live with.
Good news, there are a couple things you can do to rid your house of and prevent the smells from your cat's litter box. The first, and the easiest one out, is to change your cat litter box regularly.
Train your cat not to scratch your furniture
It is expected that if you have a cat, it is likely to destroy your furniture pieces with scratching. The last thing you want is your lovely couch getting completely destroyed by cat claws. To fix this challenge, you need to train your cat to stop scratching your furniture.
Risks of keeping cats in rental properties
If you are not a responsible cat owner, your cat is likely to have fleas which are quite difficult and expensive to eradicate. Other than infesting your household with fleas, cats can also cause damage to carpets, furniture and even walls when they either scratch or urinate. So, before adding a cat to your household you may need to ensure that you are capable of handling most of these risks.