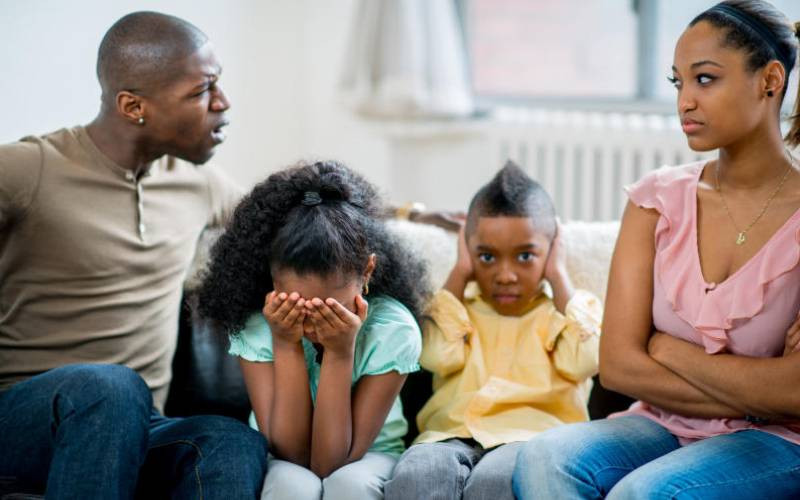 God has called us to be relational by loving him and one another. The cross illustrates this by showing that we relate with God vertically and with people horizontally. If you do not relate with people life becomes a drudge, difficult and horrible.
People are the ones that bring joy to us; we laugh with and share our dreams with them. The Bible says, "Beloved, let us love one another, for love is of God, and everyone who loves is born of God and knows God" (1st John 4:7-8).
Dealing with especially toxic family members is a difficult and sensitive matter that we often find ourselves grappling with. Sometimes when we try to love and relate with others it can get toxic because the other person spites you and makes it difficult. This is not a case where a person irritates you once in a while because this is normal; rather it is the constant, persistent and intentional irritation. Toxic people are dangerous mainly because they do not wear a 'signage' so that one can identify them. One fact about toxic relationships is that there are even toxic family members.
They do not celebrate you or like you; they tolerate you and rejoice when you go down. Relationships are strained with these kinds of people around you. An example is found in the book of Genesis chapter 4; the case of two brothers Cain and Abel. When Abel had worshipped and offered acceptable sacrifices to God, Cain was jealous and decided to kill him. Imagine if a simple act of worship can cause one family member to kill another; how much more a better job, school, house or car? Toxicity attacks success!
Toxic people are jealous which can lead to killing. Joseph was so loved by his father; he made for him a coat of many colours and his brothers became so jealous of him that they plotted to get rid of him (Genesis 37).
Another fact is that all toxic relationships are not equal. Some people are more toxic and some situations linger longer than others. This can be likened to Cobra versus Green snake venom toxicity levels. There are some people you encounter and they injure and hurt you so deeply (cobra toxicity). Determine the kind of toxicity level you are dealing with to know how to get out of that relationship.
How do you deal with toxic people? First, pray for strength to accept your limitations. Do not make any assumptions about your capacity to handle toxic people or situations. Jesus knew his limitations and he would often withdraw himself from toxic people and situations. The Bible likens us to jars of clay which are fragile. You cannot make someone else change their mind. Second, ask God to enable you to forgive those who have wronged you. This does not mean what they did was right; forgiveness means let go and let God. Do not plot revenge or hold on to the grudge because it will destroy you from within.
The Bible says, "Then Peter came to him and said, Lord how often shall my brother sin against me, and I forgive him, up to seven times? Jesus said to him, I do not say to you, up to seven times, but up to seventy times seven" (Matthew 18:21-22).
Third, change your thinking about toxic people and situations. Toxic people can make you insecure, affect your psyche and lose self-confidence because of what they did or said to or about you. Do not pretend it did not happen; rather change your mind and move on however hurt you were. If you do not change your mind it will bring you down and make you fall into their trap.
Fourth, accept God's unconditional love. Our relationships are full of issues; pretence, misunderstandings and toxicity. After all the hurt toxic people may bring you, open your heart and accept God's love. This is the only perfect relationship that we can count on. And so we know and rely on the love God has for us because there is no fear in love.
Related Topics