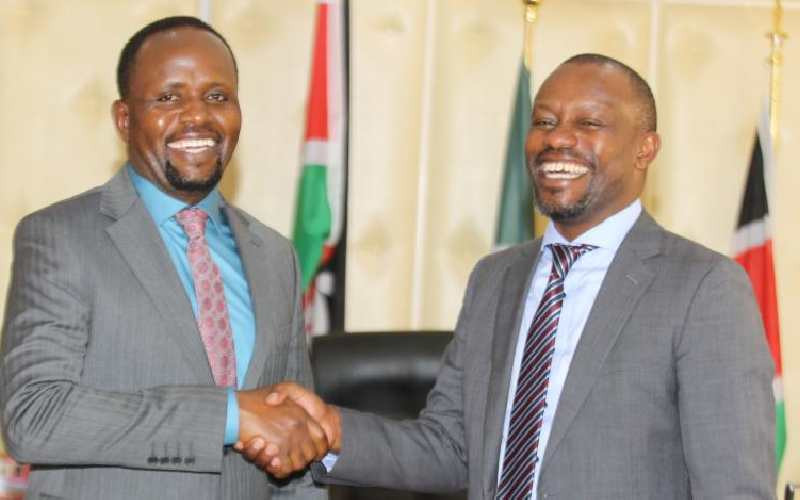 West Pokot and Trans Nzoi governors have laid down elaborate plans to deliver the promises they made to the electorate.
Governors Simon Kachapin (West Pokot) and George Natembeya (Trans Nzoia) have prioritised agriculture, exploiting natural resources and boosting healthcare by ensuring access to drugs. Promoting sports and culture is among the priorities.
The governors outlined their plans when they separately met a team from Standard Group, led by Chief Executive Officer Orlando Lyomu in Trans Nzoia and West Pokot.
Mr Natembeya announced plans to subsidise fertiliser prices further to increase access to farmers in the county.
While welcoming the drop in prices from Sh7,000 to Sh3,500 per bag, he said many farmers in Trans Nzoia have abandoned farming due to the high cost of farm inputs.
"I thank President William Ruto for reducing the fertiliser prices from Sh7,000 to Sh3,500. Next year, we have the plan to reduce fertiliser prices to Sh2,500. This will enable more farmers to get back to their farms and boost food security," Mr Natembeya said.
He also promised to work with other stakeholders in the sector to eliminate middlemen, who he said were fleecing farmers and leaving them frustrated.
Mr Kachapin said his second term will be geared towards boosting agriculture and completing projects initiated in his first term but were abandoned in the last five years.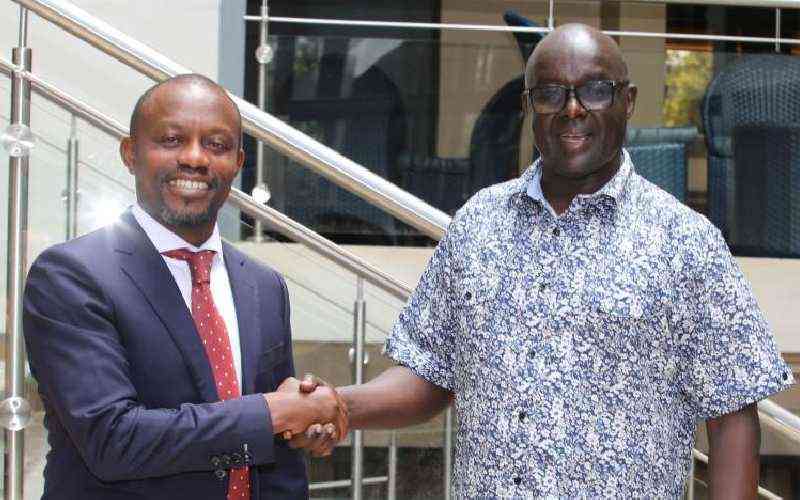 He said his administration in the coming weeks will complete the Nasukuta abattoir and open it for farmers to take their livestock and boost their income. He said the ongoing construction of a cement factory in Sebit will explore the large limestone deposits in the county and provide jobs for young people.
"West Pokot should not only be known for bad things. We have a lot to offer and that is why I said it is a county of hidden treasure," said the governor.
Mr Lyomu said Standard Group is focused on forming partnerships with various county governments. He highlighted the promotion of sports in the neighbouring Uasin Gishu County through the Eldoret City Marathon which has over the past years promoted mitigation of climate change through sports.
"We will focus on promoting various sectors, especially agriculture and sports, as we have done in other places. We look forward to having more engagements to discuss ways of ensuring more partnerships for the mutual benefit of both the partners," said Mr Lyomu.
He said the group's media platforms have promoted agri-business and climate action.
Standard Group Editor-in-Chief Ochieng Rapuro was present.
Related Topics