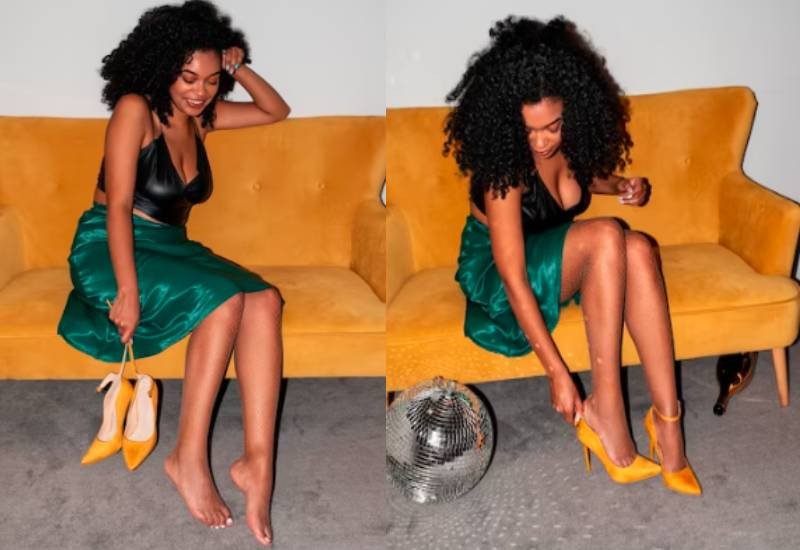 Hi Chris,
I am a party girl, who loves to dance and have a good time. I like going to all the latest places, wearing the most fashionable clothes, and the highest heels I can find! And that is my problem.
My husband is forever going on about my shoes, and trying to persuade me to 'wear something more sensible!' As if I would! What can I say to him to let me wear whatever shoes I like?
High Heels
Chris says,
Hi High Heels!
High heels are amazing. So impractical, and yet just about every woman on earth loves them. But why?
Let us be blunt, it is all about sex! Just as swinging your hips draws attention to your fertility, high heels create a set of equally enchanting feminine signals.
By narrowing and elongating your legs, exaggerating the sway of your back, emphasising your bottom, and lifting your breasts, wearing high heels sends an irresistible message.
Which is why your husband is worrying. High heels are also female power signals. They send a message of confidence. You are walking tall, and height is linked with dominance.
So wearing high heels not only tells a man that you are feminine but also says "I want to take you on!"
Hence men associate high heels with both female glamour and strength. High heels tell the world that you are not afraid of your sexuality. In high heels, every woman is a queen. Powerful, erotic, and yet vulnerable. And fully in touch with your femininity.
That message gets louder as your heels become taller and more impractical. They are also fabulous works of art, of course. So one pair is never enough! Every pair in your closet recalls a party, a date, or promises a conquest. So make sure your husband knows they are all for him.
Wear them at home as an unmistakable sign that tonight is going to be different. Along with your favourite perfume and your sexiest lingerie. It is the broadest possible hint that you mean business.
Because although wearing high heels at home is almost a cliché, it does make an evening special.
Do not worry if you feel silly walking around the house in stilettos. You won't be wearing them for long. And while you are choosing your romantic treats, remember that the sexiest accessory of all is self-confidence.
All the best,
Chris
Related Topics