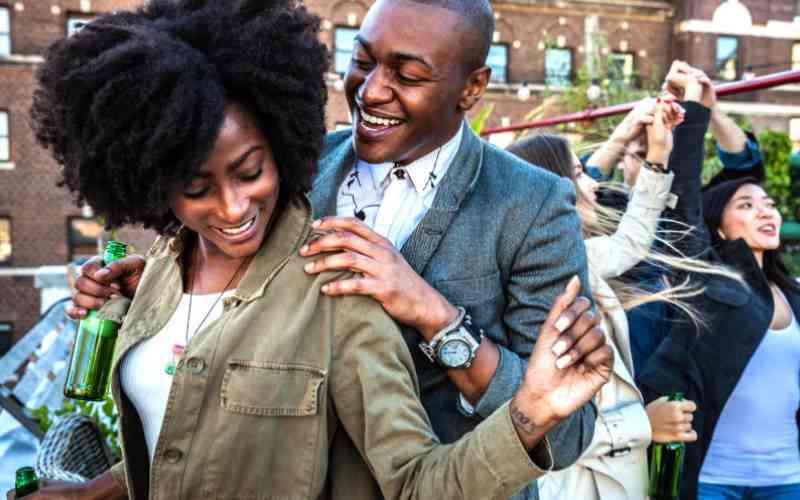 Commitment isn't everyone's cup of coffee or tea for the tea-takers. Exclusive relationships come with a lot of baggage, you know.
People date and commit for decades then one day things refuse to work and the once concrete and stable union crumbles down like the Biblical walls of Jericho. Heartbreaks are a result of commitment and expectations. Humans are humans, we're bound to disappoint each other, sometimes a little just, sometimes the disappointment never has a comeback.
So, have we thought of having casual relationships, commitment-free and emotionless flings that just happen for that particular time and that's it?
Sometimes all you might need is good company, and compatibility in a way that you have things happening as they come and cum without unnecessary attachments that eventually hurt your feelings when you don't really get what you give. Something casual like low key or otherwise, a fling that involves and is not limited to calculated dates, road trips, gifts and steamy sexapades.
Situationships and entanglements have been here all along and it's time we normalised having casual partners just for the sake of it. Such arrangements are often relaxed because there's less emotional involvement or investment. Here, it's a plain game - cards on the table. No what ifs, no where-are-yous, no whys, nothing like who-is-so-and-so-to-you and the annoying what-are-we kinda questions. Whereas in the normal relationship setting there's that aspect of love and life because of the happily-ever-after expectation, a situationship hangs basically on mutual respect and understanding.
By dating casually, we teach our minds and hearts the art of lowering expectations of people we just met. You don't feel entitled, you don't ask silly questions, you can't feel sad just because the other person didn't do this or that for you, hasn't bought you a present on your birthday or didn't respond to your last message. See how less emotionally destructive situationships are. It's a day at a time.
With the current dynamics of dating, especially here in Nairobi where dating is an extreme sport and chances of getting hurt are very high, the only way we can be safe from heartbreaks is by agreeing on casual dates and setting boundaries.
Hook-up culture can be toxic and draining, but is it safer to have someone you can't really own and claim is your person than have your person who isn't yours alone - has a fling of other persons scattered all over like locusts? For those enjoying the single summer moments of their lives, try this out. Casual dating might be your thing. Then there are those who value their space and wouldn't really want someone getting too close and questioning or trying to change their lifestyles. This is for you! Others don't really wanna settle down with anyone, don't want kids, don't want bla bla blas around them. Just an agreed-upon kinda thing with a like-minded person, that has a good amount of respect. See, works, no?
It doesn't have to be forever. You don't need to own a person you're in a relationship with. We even can't own the babies we bring forth! You can still have the best moments of your life without necessarily committing to someone.
A casual relationship gives you room for adventure and discovering yourself and what works for you because you have more time to focus on other important things in your life than just one person in the name of love. It broadens your perspective on love and life, and couldn't just be the beginning of your happily-ever-after moments!
The sooner we accept dating people casually without getting clingy, the better.
Save yourself from relationship shenanigans, heartbreaks and lonely nights by grabbing a casual date. Who knows, it might graduate into something concrete. It's easy to come back from a mere situationship than from an exclusive, committed relationship that has lasted half a decade. Choose wisely.
Related Topics