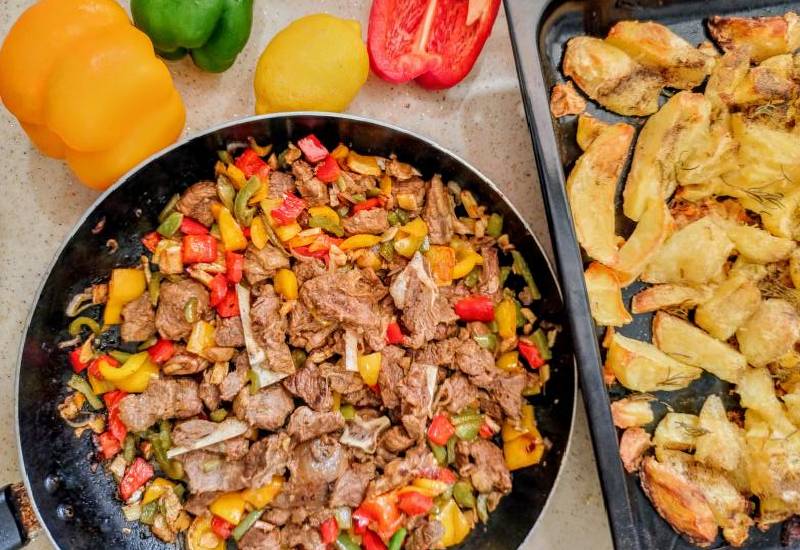 The T-bone is cut from the short loin of a cow, the most tender and popular cuts of steak.
For this recipe, we will use some lime or lemon juice to flavour and tenderise the meat, and green, red and yellow peppers to add festive colour to the dish.
What you'll need:
1 yellow sweet pepper, diced
1 green sweet pepper, diced
1 red sweet pepper, diced
1 tablespoon garlic ginger, chopped
1 onion, sliced
1kg T-bone steak, cut into cubes and boiled
Juice of 1 lime
2 tablespoons butter or oil
1 tablespoon soy sauce
Salt to taste
What to do:
In a pan over medium heat, add the butter. Add the garlic and ginger and sauté until golden brown.
Add the sliced onions and continue to sauté.
READ MORE
Add in the all the sweet peppers -- green, red, yellow. Mix well until translucent.
Add the boiled T-bone steak and continue to mix well.
Add the lime or lemon juice and cook until all liquid evaporates. Add the soy sauce, mix well and continue to cook for another 5 mins until flavours coat the beef.
Adjust seasoning with salt.
Serve with baked potato wedges.