Simon and Boke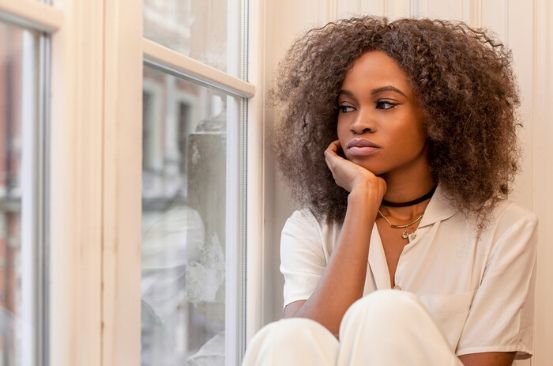 I am a housewife based in Eldoret and have been seeing some funny things happening in my new neighbour's house. Ever since they moved in two months ago, the man of the house always comes home during the day mostly at lunch time. When the househelp opens the door, it is obvious that she was expecting him from the way she is dressed. I believe something fishy is going on there, and I really want to help but I am not close with the woman of the house. How can I get this information to her without appearing to be spying on her family?
Nasimiyu
What the readers say:
Informing the woman of the house is necessary because even if you don't tell her, she will still come to find out. Before telling her, please make sure you are close enough with her so that you gauge her temperaments and how well placed she is to handle such information. You may need to get someone else to do this with you otherwise it could turn against you. Your taking action will still leave the family united, with the two of you friends.
Tasma Saka
Why have you taken an interest in this family to have been observing the happenings of their home for this lengthy period of time? Life has its own curves and whatever the circumstances they will one day get caught. That aside, assume you finally decide to expose the two to the wife; how would you respond if the woman tells you that she is aware of what is going on, and that all is happening with her knowledge? Get busy with your own life. Focus purposely on what benefits you and leave people and their lives alone, period!
Ouma Ragumo – Sifuyo
Kindly remember that what you don't know won't hurt you. Leave that issue to that family to sort it out as and when it comes up. Reporting such issues will only earn you resentment and you may even be accused of trying to snatch that man for yourself. Mind your own business and keep this issue to yourself.
Alvin Mwangi
Boke says:
Dear Nasimiyu,
Meddling into neighbourhood issues can be messy and can result into fierce hatred and animosity. As much as this can be annoying I would not encourage you to get involved in any way especially now that you are not close to the lady of the house.
If this was involving a child I would tell you not to wait another minute but for the adults, go slow on this. Adults are complicated, when in a relationship it makes it even more intricate. There would be turns and twists that you may have not seen then at the end of it you are left alone branded a spoiler. As much as this knowledge is needful to the wife but she may revert into a defensive mood where she will blame someone else. That person will be you.
Tables can be turned against you and before you know it the women in your neighbourhood will be avoiding you as a plague. I would not even encourage you to talk to the house girl.
The other reason is that you do not know what is happening in and to that relationship, that is the husband and the wife. You do not have the full picture. You have no idea of what they are going through or what they are struggling with at this time.
I know witnessing all that can be very saddening but I encourage you to restrain yourself. The good thing is that this will not go on for a long time before the woman notices. Trust a woman's instincts. She will soon catch them. The husband and the house girl cannot rub their trails successfully for long. Refocus and be at peace.
Hilda Boke Mahare has a background in Counselling Psychology
Simon says:
What you could be witnessing could be a mix of things. It could be outright infidelity being that both parties could be in it at their own free will, it may also be sexual harassment of an employer to his employee (where there are vertical power relations, free will may not always be guaranteed). However, you must have observed this long enough to have the courage to seek advice on how to handle the situation. The situation is delicate and while on one hand you would want the lady of the house to launch investigations on the matter this could backfire on you and leave you being branded the enemy.
First, it would be important to let the lady know casually that her husband comes home midday and see if she is in the know about this. Perhaps she has no idea – it is highly unlikely for most Kenyan men to come home midday. If she is in the know you may want to lead her to launch her own investigations about the happenings inside the house of course taking a neutral position because if it emerges that there is nothing, she will forever harbor deep hatred for you for even imagining that her husband could cheat on her with her house maid – this is to many women a capital offense.
So there is one thing to this situation that is of critical importance to you. You either take the bold step of informing the lady of the house of your suspicions in a candid matter of forever hold your peace. It is not up to you to investigate the matter any further. If she decides to take action or not that is entirely up to her. The other simpler way of going about this is to get in touch with a close acquaintance of hers and let her get a way of bringing this matter to her attention. Since a close friend of hers is likely to have greater rapport with her, the repercussions may not be as much for her as they may be for you.
Simon Anyona is a relationships counsellor