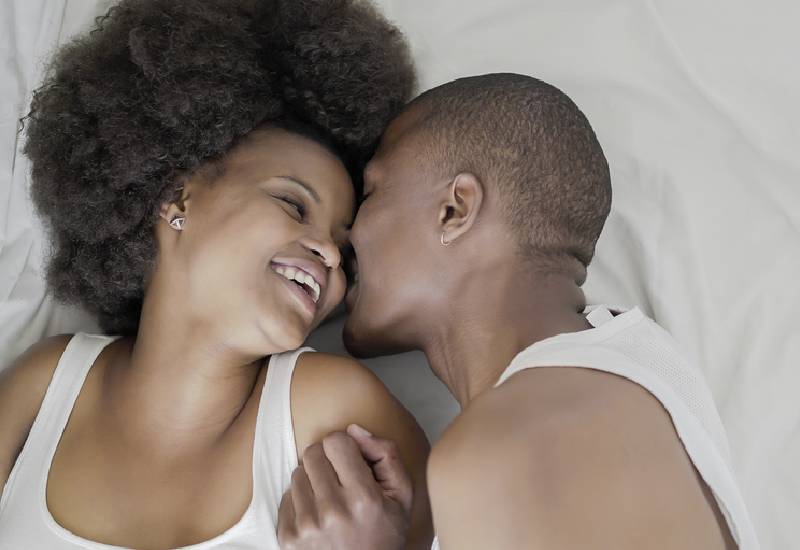 The average couple has sex 51 times a year. This averagely translates to once a week. Research has consistently linked sex and good health.
It has been shown to lower risk of some cancers like breast and prostate, give a stronger heart and do some good things to one's mental health.
"No matter your age, sex can improve your state of mind, reduce pain, improve your self-worth among other health benefits," says Dr Kizito Lubano, a clinical researcher and gynaecologist.
Here, we have tackle several sex issues; but just in case you needed an excuse to spend more bedroom time with your partner, science has reasons to justify that extra indulgence.
1. It helps cope with middle age
Middle age is surrounded by challenging situations. That awareness that your peak years are diminishing and your body systems are slowing down may sink many people into mid-life crisis.
Traditionally, the middle age is the interval between 45 to 65 years of age. This period is accompanied by psychological and physical changes that trigger readjustment of self-image. When you start to notice those wrinkles and a few grey hairs you realise that you are actually ageing.
READ MORE
This is also the time many of us evaluate our vocational achievements. Regrets about past decisions and how to redeem ourselves may lead to a decrease in sexual intimacy.
By turning around to having more of bedroom time with your partner, you will find it a little easier to cope with the readjustments of life.
Your mood will be elevated to lower anxiety levels and boost relaxation. You will react less strongly to stressful situations due increased oxytocin activity.
2. A full body work out
Most of us have been worried about adding weight due to the working from home directive. This is the time to utilise sex as a form of workout.
Sending a text message uses only 38 muscles, running to catch a bus uses 99 while sex calls to action all the 657 muscles in the body. This is according to recent research by muscle anatomy experts. No matter how vigorous a session is, every muscle plays a role.
However, the more intense it is, the more calories are burned. And just like any other form of exercise, you need regular sessions of 30 to 45 minutes a day.
This can burn up to 100 calories per session. This form of exercise also improves heart health just like a low impact aerobic workout.
Fun fact: Men who have regular sex are 45 per cent less likely to develop fatal heart conditions. This is according to research published in the American Journal of Cardiology.
3. It keeps away urinary incontinence
30 per cent of women are affected by stress incontinence at some point in their lives. The inability to control your bladder can be quite embarrassing.
According to the Kenya Association of Urological Surgeons, stress incontinence in women is mainly due to sphincter (valve) weakness after multiple childbirth or prolonged labour. Despite the false notion that it is a normal sign of ageing, it is actually a treatable condition.
One of the general measures to help keep incontinence away is carrying out pelvic floor exercises. Good sex causes contractions in your pelvic floor, strengthening the muscles and acts as a way of avoiding incontinence.
Not only will a strong pelvic floor prevent incontinence, it will increase the ability to achieve pleasurable sensations during intercourse.
4. It fosters a stronger relationship
For people in committed relationships, having regular sex with their partners strengthens their bond. It is one of the main reasons why newlyweds tend to be happier and closer to each other.
This is again due to the oxytocin boost. That bond makes sex feel better, boosts libido and you crave for more of it. Having good sex makes you want more good sex. Why not take advantage of the reduced work hours in this pandemic and the long weekend to bond better with your partner? Make it a habit to increase the frequency and quality.
"The release of oxytocin evokes the feelings of contentment, reduces anxiety and creates feelings of calmness and security focused around your partner," says Dr Kizito. In addition, oxytocin accentuates a man's protective instinct as well as a woman's maternal intuition.
The more oxytocin is exchanged, the more prominent the bond that is created. If you are not in a relationship, the connection caused by increased oxytocin gives an explanation why people tend to get attached to the people they sleep with.
Nancy Nzalambi is a research scientist with NHIF
?