Two political daughters have been in the spotlight in recent days, leading to mixed reactions from critics who claim they are exploiting their fathers' stature to propel their own interests.
While Winnie Odinga, ODM leader Raila Odinga's youngest daughter, has never hidden the fact that she is her father's strongest supporter and fiercest defender, her recent nomination to the East African Legislative Assembly (EALA) has stoked the biggest controversy.
There are those such as lawyer Miguna Miguna who claim she is not qualified to sit in the regional assembly. In a tweet, Miguna claimed Winnie's nomination is a continuation of the abuse of priviledges that the "Odinga family has abused for the last 60 years."
However, in an interview with Citizen TV, Winnie defended her nomination, saying she has all it takes to represent the country at the regional Parliament.
Mismanaged campaign
Until her nomination to EALA, Winnie, a communications specialist who owns BrickHouse Counsel and who also works as her father's personal aide, had kept a low profile since the storm that followed Raila's loss in the August 9 presidential election. After Raila's defeat, some of his supporters, including bloggers working for the Azimio campaign, accused Winnie of mismanaging the campaign.
A high-profile Twitter clash with, among others, Nairobi lawyer Donald Kipkorir and social media influencer Abraham Mutai saw her close her account on the microblogging site, but she claimed it had been hacked.
She was, however, forced to come out after a local weekly newspaper reported that she enjoyed a blank cheque during the campaigns and even shoved aside or blocked those who previously enjoyed direct access to the Azimio presidential candidate. Further, it projected she could be Raila's heir-apparent.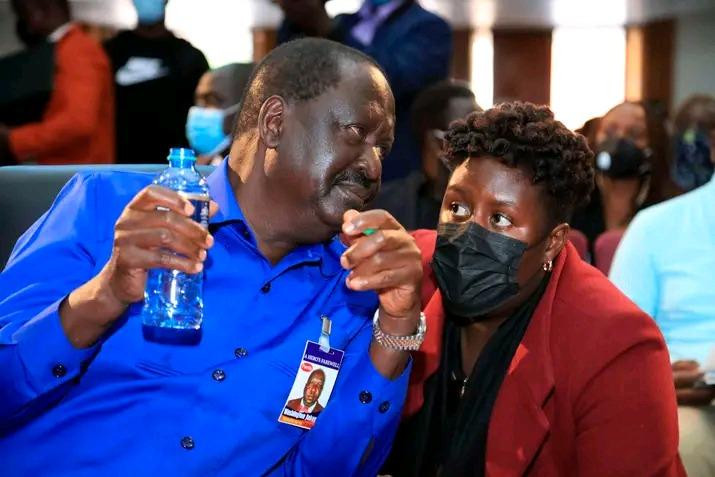 And during Tuesday's interview on Citizen TV, Winnie once again defended her conduct during the campaigns, adding that she would be the last to seek to sabotage her father's campaign.
"This is my father and I don't think anyone worked harder on that campaign than me except him. People were there for their own agendas; they were there to sabotage us and do all sorts of things but I prepared him as best as I could for him to succeed," she said, adding she does not see any problem with being overprotective of him.
Winnie also said she is her own person, noting the Odinga name has been a liability rather than an asset.
Considering she did garner enough support among MPs to get elected to EALA, it is clear is that this is not the last time Kenyans will be hearing of Winnie Odinga in the political space.
Whirlwind tours
And while she has not declared any political ambitions, President William Ruto's daughter Charlene has also been turning heads with her whirlwind tours both within and out of the country.
Working as a youth ambassador, she has been moving across the country, meeting county officials, including governors, to promote issues such as youth empowerment, businesses and climate change.
However, it was her trip to Morocco where she attended a conference, met with the Moroccan Minister of Youth, Culture & Communication, Mohammed Mehdi, young MPs and attended a Sunday service that upped the ante, with some wondering in what capacity she was holding bilateral meetings.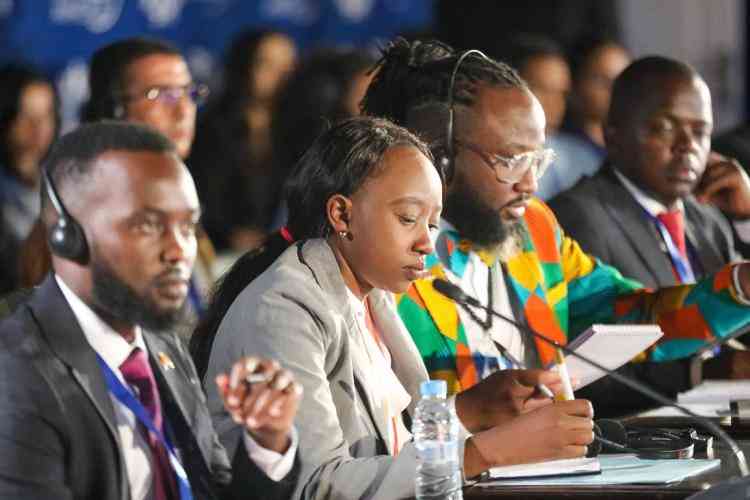 It even caught the attention of the BBC, which ran a story wondering whether she was Kenya's answer to Ivanka Trump.
This was in reference to former US President Donald Trump's daughter who played a leading role in the campaigns and even followed him to the White House.
He later named her a senior adviser in his administration, and the director of the Office of Economic Initiatives and Entrepreneurship.
However, after Trump announced on Tuesday that he will be taking another stab at the presidency, Ivanka issued a statement indicating she will not be part of the 2024 campaign.
"I love my father very much. This time around, I am choosing to prioritise my young children and the private life we are creating as a family. I do not plan to be involved in politics," she said.
King's confidantes
But Multimedia University of Kenya journalism lecturer Kipkirui Kap Telwa says there is nothing wrong with Winnie and Charlene seeking to stay in the limelight or play their politics alongside their fathers and to enjoy their support.
"Every father has a daughter who is the apple of his eye. Such a daughter holds a special place in her father's heart. They are confidantes of the fathers. Kings, even in the Bible, had favourite daughters. King Herod had his favourite daughter.
"In the modern political structures, such children play a link role in their fathers' political and family lives," he told The Nairobian.
Related Topics