Home
/
Parenteen
Seven ways to help your teenager overcome heartbreak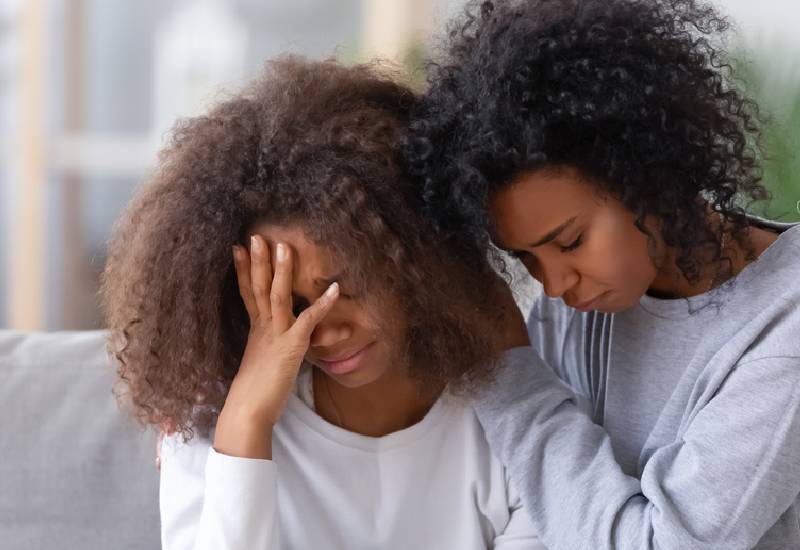 Some of us might feel uncomfortable with the thought that our little ones are already forming relationships in their teens. But the truth is, somehow, this is beyond our reach.
When we were younger we wished that we had the kind of relationship with our parents where we could tell them exactly what was going on in our lives. Good news is, it's not too late to be that parent to our kids.
However, with relationships comes heartbreaks and as a parent you wish you can take the pain from your kids and protect them from it, but they have to experience it, one way or another, to learn how to handle themselves in future.
If your teenager is going through a heartbreak, the much you can do is to be there for them and provide them the much-needed support and advice. While overcoming a heartbreak might not be easy, here are a few things you can do to help your little one fond their bearing
1.Letting them know it is normal
It's important to let your teenager know that heartbreaks are part of life. Many of us experienced our first heartbreak and we know how bad it hurt. Heartbreaks can feel like the end of the world but you need to let them know that it's absolutely normal and they will get over it.
You can also consider telling them about your first heartbreak and what you learnt from it as this might help them feel better faster.
2.Encouraging them
A heartbreak can make a teenager feel conscious of his or her physical appearance as well as their personality.
For some reason, teens tend to feel like the reason their partner broke up with them is because they are not good looking or that they have boring personalities, considering that these relationship breakups are hardly pegged on genuine reasons and explanations.
Take a quick survey and help us improve our website
Take a survey
This definitely takes a toll on them and as a parent, you need to make it your duty to encourage them and make them feel good about themselves.
3.Letting them know it's okay to cry
As the parent, assure your little one that it's okay to break down and there is no problem in taking some time to deal with their emotions.
As adults, we tend to belittle teen heartbreaks and take them not to be that serious when they actually are serious. Let your little one cry, sleep or take some time off alone to get over the feeling. Let them deal with their emotions the best way they can.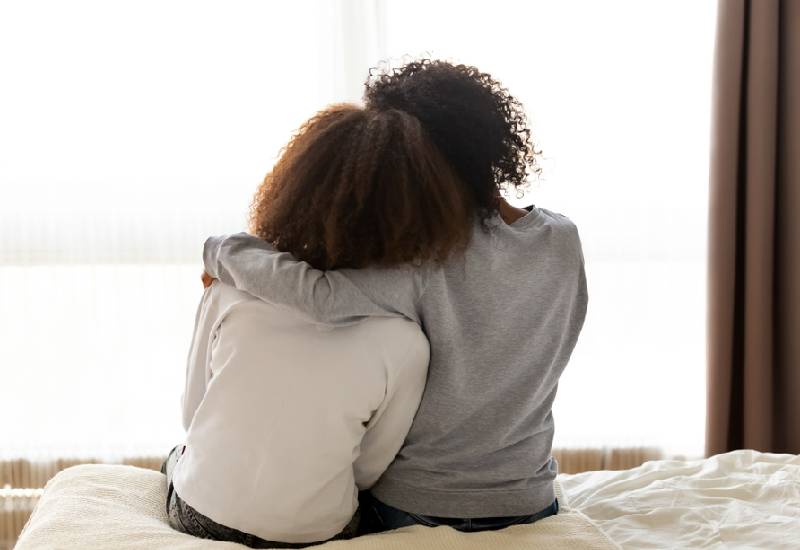 4.Telling them about the pain
Let them understand that lack of appetite, listening to soapy sad songs, sleeping and mood swings are part of going through the heartbreak motions. Let them know that it is okay and crucial for them to deal with the pain. Teach them how to feel and express the pain and how they feel. Remember, the best way to get over a heartbreak is to feel the emotions.
5.Giving them time
Sometimes teenagers are not able to express how they feel and the last thing they would want is you pestering them about it.
Allow them to take time off and stay in their room for a day or two before engaging in the conversation. And if they don't want to talk about it, don't force them. You will only make it worse. Give them time to be ready.
6.Taking them out or gifting them
You can take your heartbroken teen out for a meal or something to cheer them up. Whether it's buying them a pair of shoes, taking them to the movies or a road trip, you can do something that will help take their mind off the pain they're going through. In return, this will help brighten up their mood.
7.Being there for them how they want you to
Give them the support they ask for, not what you feel is best for them. Don't impose on their space, rather let them talk to you when they want or hug you when they want. Just make sure you keep an eye on them to ensure they are okay and comfortable. When they are ready, they will definitely reach out to you.
Related Topics