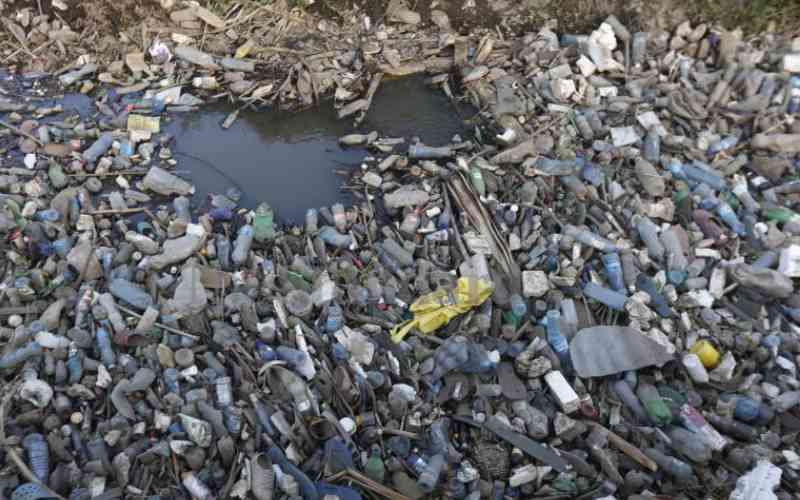 Plastic pollution is visible and well documented, but we often overlook the invisible chemicals in plastics that are hazardous to people and the environment. Studies show that chemicals from plastics are linked to serious health problems.
In this regard, the African Ministerial Conference on the Environment (AMCEN) in Dakar, Senegal mid this month, provided an opportunity for ministers and delegates to strengthen their commitment in line with the outcomes of the United Nations Environment Assembly (UNEA-5.2) on the development of an international, legally binding instrument on plastic pollution.
In the struggle to manage the ever-increasing plastic waste, some African governments are turning into dumping, open burning and incineration of waste. This makes it even worse because burning fossil fuel-based plastics produces even deadlier chemicals, magnifying the health threat and exacerbating climate change.
Some chemicals associated with incineration include dioxins and metals such as mercury, lead and Cadmium. The AMCEN commitment on eliminating open burning helps, but that's not the only solution Africa needs.
What majority of people don't know is that even brand-new plastics contain toxins. Due to the 'convenient' lifestyle promoted by western countries, single use plastics have increased. Recycling plastics is a myth marketed by the industry and will never be a solution to plastic crisis. Recycling contaminated plastics makes the circular economy toxic.
Worse, recycling is done by waste pickers who work in open dumpsites where they are exposed to hazardous chemicals, some that have been linked to reduced fertility, pregnancy loss and irregular menstrual cycles among other conditions.
People are exposed to harmful chemicals from plastics during their production, transport, use and disposal. Since plastics are not labeled, that makes it hard for people to know what hazardous chemicals are used. Research conducted by International Pollutants Elimination Network and Arnika has shown that even brand new toys, hair accessories and kitchen utensils in African markets are affected by unregulated recycling of waste plastic that carry brominated flame retardants into new products.
When children are playing with the contaminated toys, they end up ingesting the contaminated plastic pellets. We need immediate steps to significantly reduce production of plastics and a fundamental shift in our materials economy to replace them with safer, sustainable materials that promote a healthy, circular economic future.
Africa needs to ensure end-of-life treatment of plastics waste does not release toxic chemicals, litter, or contribute to climate change. In the meantime, greater transparency on toxic chemical additives used in plastics is needed along with data on the quantities of plastics made, traded, and disposed of.
Banning the use of toxic chemical additives in plastics and scaling down all other production and phase out all non-circular plastics is what is needed to deliver Africa from the global plastic-health crisis.
AMCEN was established in December 1985, with the mandate of providing advocacy for environmental protection in Africa; ensuring that basic human needs are met adequately and in a sustainable manner; ensuring that social and economic development is realised and ensuring that agricultural activities and practices meet the food security needs of the region.
Related Topics