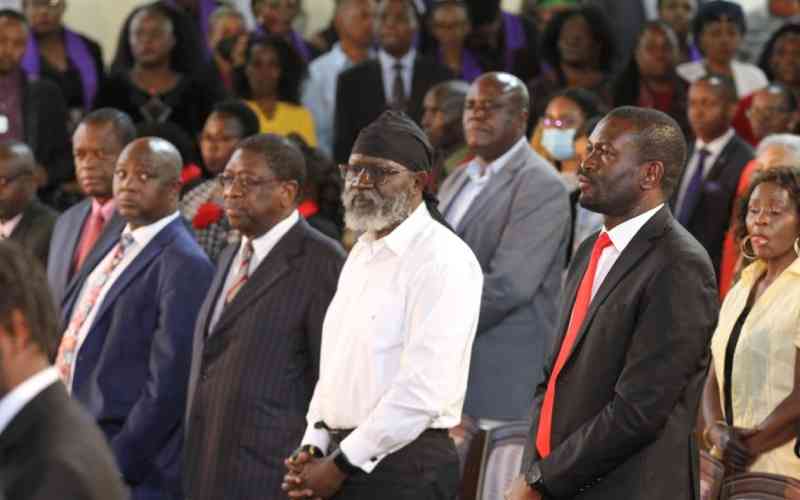 Roots Party leader George Wajackoyah on Thursday, January 12, 2023, revealed details of his last conversation with the late Catherine Kasavuli.
Speaking during a memorial service at Friends Church, Ngong Road, Wajackoyah stated that they talked about how research needs to be advanced towards the treatment of cancer.
The former presidential candidate revived talk about medicinal use of marijuana, saying Kasavuli died of a curable disease.
"When I last spoke to her we talked about how somebody somewhere needs to do something about this thing (cancer). Let us find out what we can do to arrest cancer.
"Let us look for a way of treating our people…Cancer is treatable. People are rushed to India for treatment and the medicine they are given is made out of Marijuana," he said.
Wajackoyah stressed the importance of using marijuana for treatment of various ailments, bashing those who rubbished his agenda as baseless.
"That is why I stood up with the marijuana debate. I was not talking about the smoking aspect of it. Otherwise, Jamaica would be a multimillion-dollar country.
"I was talking of its medicinal value that cures cancer…Israel and Canada have drawn their economic plan on the growth of marijuana for commercialization, industrialization and medicine… Having practiced law in UK, USA and Kenya, and as a holder of a Masters of Public Health, I know what I am talking about."
Also read: Kasavuli emphasizes importance of family
Wajackoyah also spoke about how he met the deceased, back in 1976, when they were both in form one.
Smitten by the youthful Kasavuli, Wajackoyah was ready to risk it all and he detailed how he would hover around Leonard Mambo Mbotela's house in Ngara hoping to bump into her.
"In1976 both of us were form ones…she was in Ngara (maybe I thought it was St Teresa's Eastleigh) while I was in City High School.
"In 1979 we sat for the East African Certificate of Education…I used to go to Leonard Mambo Mbotela's home in Ngara trying to find out how I would meet my sister," he said.
Adding: "I even applied Ambi on my skin to attract her."
Kasavuli died on December 29, 2022, at the Kenyatta National Hospital after a battle with cervical cancer.
The late veteran news anchor will be laid to rest on January 14, 2023, at her home in Zululu, Vihiga County.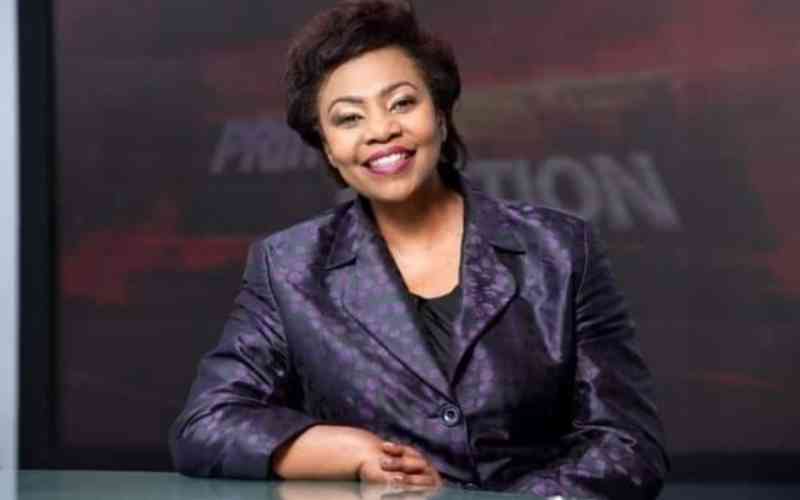 Related Topics