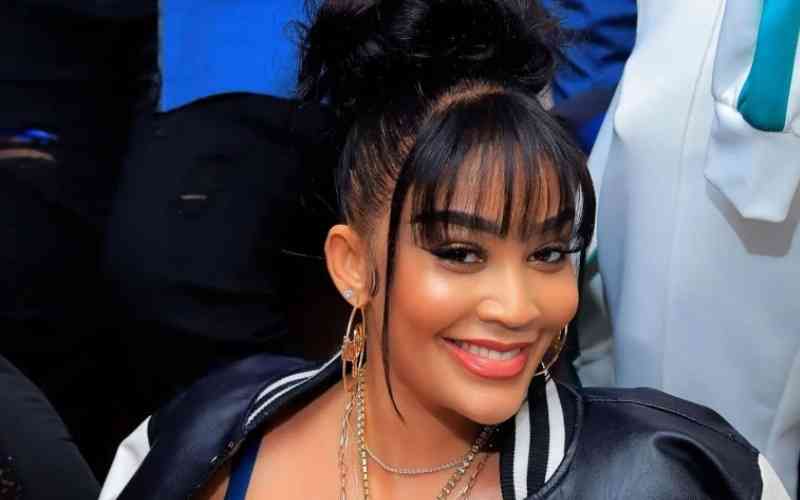 Zari Hassan has announced the termination of a contract with a Ugandan hotel over leaked photos that caused a stir online. Through her management, the South Africa based businesswoman said the photos were not supposed to be released to the public without her consent.
In the letter shared online, Zari's management disclosed that the photographer shared the photos online without her approval.
"8Trakk Group terminates the agreement with the Divine Resort and Spa signed on 17th October 2022 due to the photographer breaching one of the clauses: Photos and Videos to be used will need to be approved by Zari. The photographer has posted photos of Zari before approval. Zari will henceforth no longer be bound by the contract and will not be tagging Divine Resort and Spa on any of her social media posts," read the termination clause in part.
The 42-year-old mother of five went on to direct the hotel to delete all photos including the ones sent to bloggers failure to which she will take legal action and seek compensation.
"Divine Resort and Spa will also not be permitted to use Zari's photos on their pages/websites. The photographer from Divine Resort and Spa will delete all photos of Zari on their system as well as any photos they may send to other bloggers. Failure to adhere to the above will require the team to proceed with legal action and compensation," the statement read in part.
The photos in question are of Zari and her boyfriend Shakib having a good time by the pool.
Recently, Zari announced that Shakib had expressed interest in meeting her family to explore the idea of marriage.
"Shakib told me yesterday that he wants to meet my father to ask for my hand in marriage," Zari said adding that, "All those who said it will end in tears ask your witchdoctors for a refund. The witchdoctors did not work. Go back and ask for a refund."
Defending her choice of settling for a younger man, Zari was puzzled by the fact that society allows girls to date older men but cringes when women date younger men.
"My boyfriend is 30 almost turning 31 so he's not young, he does look young. Am turning 42 and you would not tell unless you know I have older children if you didn't know me before but you think because I have older kids It looks like am too old. Why is that when men date younger girls it is okay when it's the opposite it's not?" she posted.
Related Topics