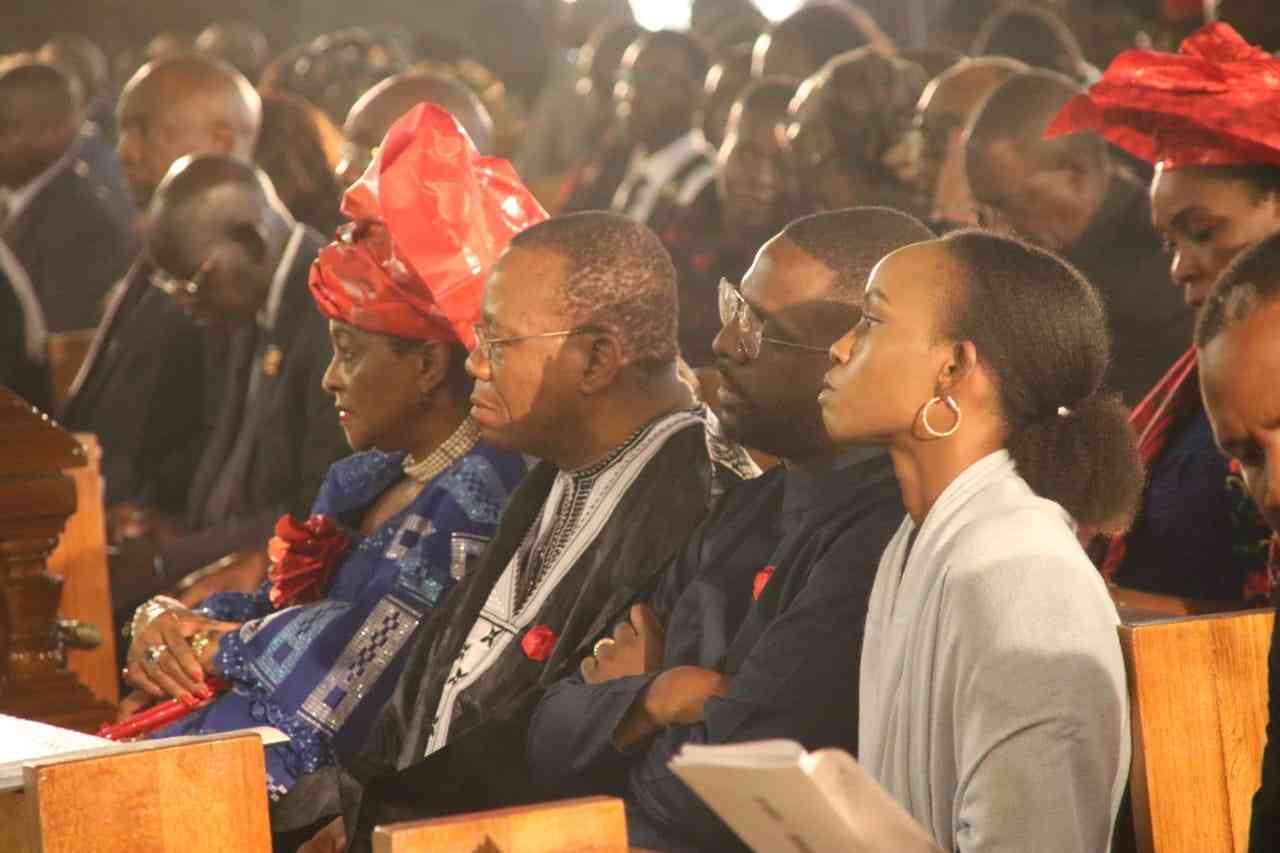 To many, former Education Cabinet Secretary Prof. George Magoha was a public servant, but to his family and friends, he was a confidant, a protector, a mentor, and a helper.
Mourners converged at the Consolata Shrine in Nairobi on Thursday for a requiem mass to honour and remember the late Magoha, who died a fortnight ago.
His wife, Dr. Barbara Magoha, whom they had been married for over 40 years, remembers her husband (Prof Magoha) as her protector, saying they watched over each other's back.
She fondly remembered when she told her parents that she wanted to get married to the former CS.
"My mum fasted and prayed for three days when I told her I wanted to marry Magoha. On the third night, she had a vision that he [Magoha] was destined to be a great man and that he needed me, and she had to allow me to get married to him."
And for the next 43 years, Magoha would do that and more, including taking care of his mother-in-law.
"My husband's life has been meticulous. He did everything with medical precision…he was always prepared for the battle. Some say, he was obsessed with success," she said.
Two weeks before his death, Dr. Magoha recalled a private conversation she had with the late professor, asking her to call his friend Prof. Mwanda, "if anything were to happen to him." Little did they know they were being prepared for unforeseen events.
His son, Dr. Michael Magoha fondly remembers Prof. Magoha as the person he could approach to share both his successes and failures, without fear of judgement.
"All through my life, if I ever needed my dad, it didn't matter if he was a CS or surgeon, he was a phone call away. I am blessed because I got to see when he failed," an emotional Dr. Magoha said.
He said the best lesson he took from his father, was not to compare or look down upon people.
"Family is the most important thing. Spend time with people…that's what he would want us to remember."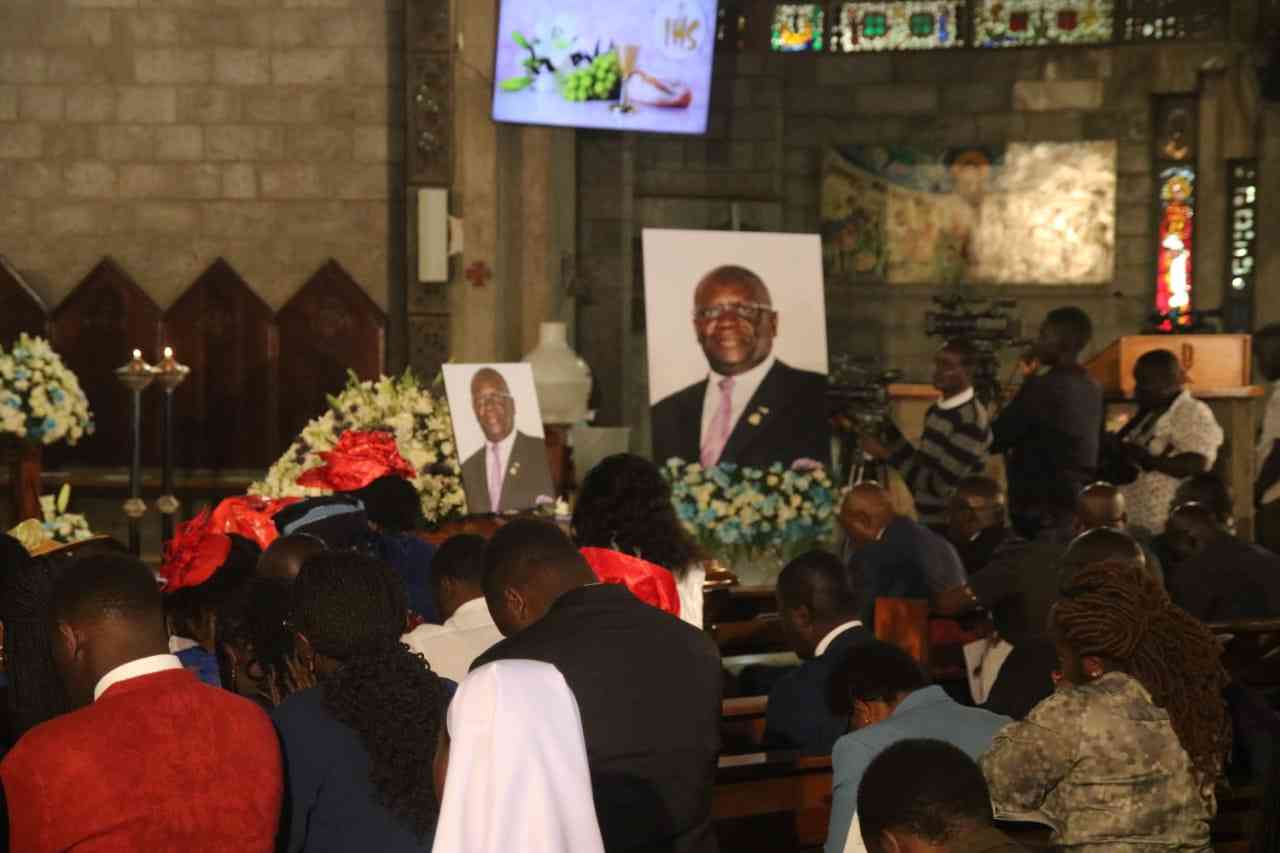 Those Magoha had had the privilege of working with in Cabinet remembered him as trustworthy and dependable.
Representing former Cabinet members, former Lands CS Farida Karoney said that though many thought the late professor never smiled, he had his moments, but was a very loyal and dependable person.
"This is a man you could not fault. If he leaves anything behind…if we can just be what he was, this country will change."
"If we're to learn anything from Magoha, always remember to do things in the interest of the public. Ask yourself always, what will people say at your funeral?" Karoney said.
Educators and academicians mourned Magoha as 'the breezing gentle giant' with love for family and country.
The University of Nairobi Vice-Chancellor Prof. Stephen Kiama said: "Prof. Magoha's contribution to UoN was palpable, for he left clear footprints everywhere he passed."
A representative of the Kenya Medical Practitioners Dentists Council (KMPDC) Dr. David Kariuki said: "Magoha will be remembered for effectiveness and efficiency in service delivery. He was firm but kind to us."
The former CS died on January 24, 2023, at the Nairobi Hospital, where he'd been taken to for treatment after suffering cardiac arrest.
Related Topics