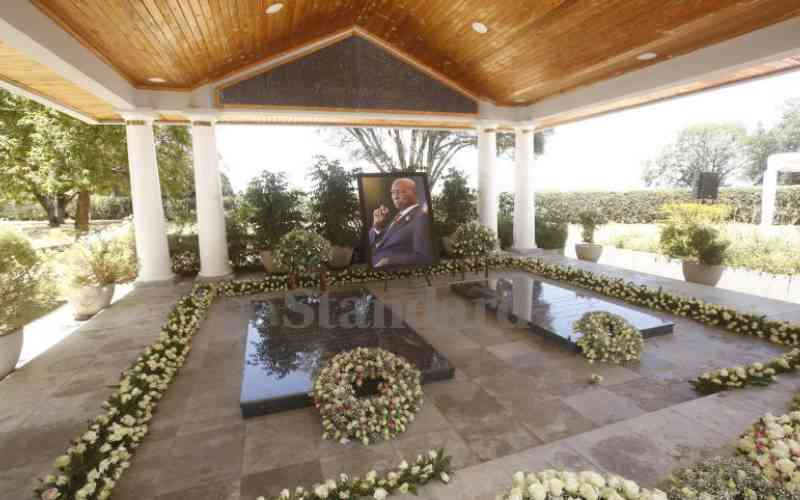 Deep, synchronised yet solemn hymns that seem to immortalise the times marked the third memorial celebration since the passing on of Kenya's second President Daniel Moi who passed on February 4, 2020.
The memorial service took place at the late President Moi's home at Kabarak in Nakuru County.
Unlike the past memorial events where leaders, friends, and family have always been in attendance, the third memorial was a private family affair that involved close family members and relatives.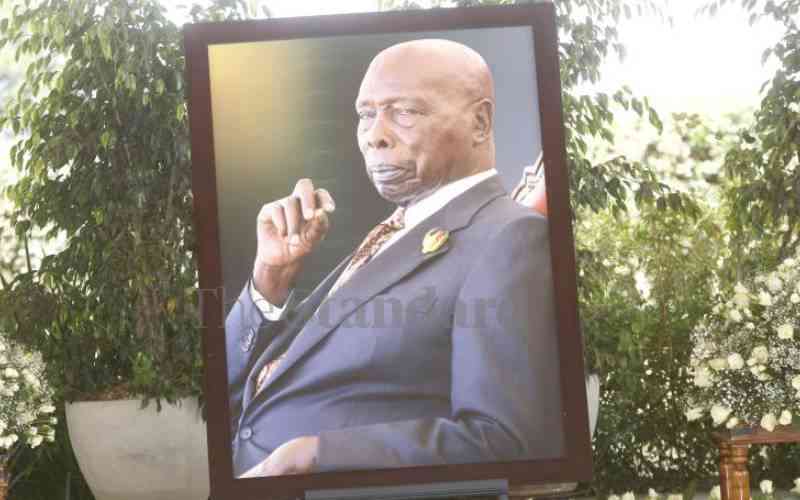 Prayers, songs, and sermons served the day, activities that church leaders and family members say, reminded them of the family patriarch, a statesman whose love of God, they said, was beyond their understanding.
"Today, we celebrate the life of a man who was a peace ambassador. An honourable man who on June 1, 1981, said that where there was peace, there was stability and only in the arena of stability will you find investment, enterprise, and progress," Kabarak University vice Chancellor Professor Henry Kiplagat said.
Moi's favourite hymns, including 'To God be the Glory' and 'Blessed assurance' which were performed by Kabarak University choir were the highlight of the event that lasted slightly over an hour.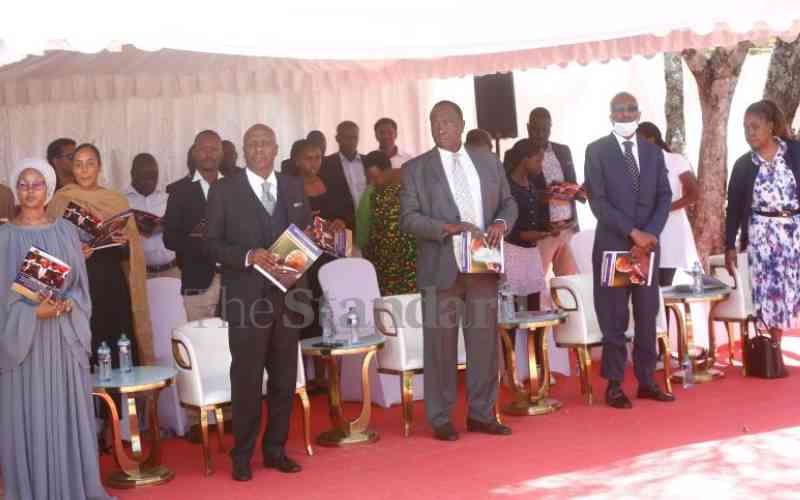 "The late Mzee Moi really loved music. Good songs formed a huge part of his life and we remember him for that. We celebrate his life and times he had with us through songs," Dr Fredrick Ngala the director of Music at Kabarak University said.
Retired Bishop Silas Yego who presided over the event remembered the late President Moi as a peace ambassador who was quick at stepping in and helping others.
"My journey of friendship with the late President Moi started in 1967 when he attended a funeral service at our home. Today, we remain, great family friends, even as we remember and celebrate a man who was like a father to us all," Yego said.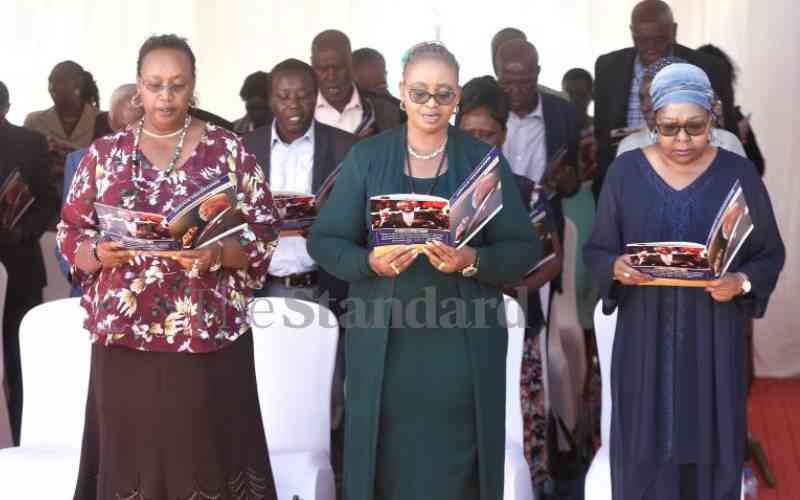 The ceremony involved reading scriptures by family members and laying wreaths at the eight-pillar mausoleum that lies within the expansive Kabarak farm.
Each of the eight pillars of the mausoleum where the late Moi and his late wife Lorna lie represents their eight children- signifying the interests of a statesman who had his children at heart.
It signified the slogan he stood for in his 24-year reign that of love, unity, and peace at all times, even in death.
Related Topics